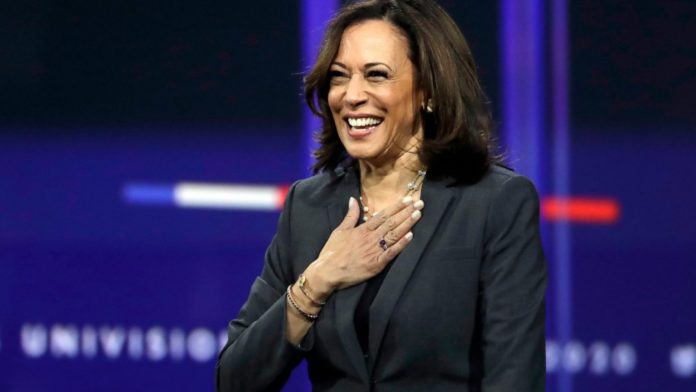 On August 11, 2020, presidential candidate Joe Biden announced that, as his vice-presidential candidate, he has picked California senator, and failed presidential candidate, Kamala Harris.
Credit: Business Insider
How Did We Get Here?
Firstly, let's go over the tumultuous 2020 Democratic primary. Kamala Harris had a moment in the spotlight early in her campaign when she attacked Biden on his support for the segregation era anti-busing policies. Then she had to go on the defense when Tulsi Gabbard attacked her spotty criminal justice record, however, unlike Biden, she defended her record saying she was "proud of that work."
Then in December 2019, she faced financial issues and dropped out. To read more about that click here. Many candidate concessions came, and many candidates went, and on June 5th Joe Biden had secured enough delegates to clinch the Democratic nomination for president.
Why Kamala?
In the 11th Democratic debate on March 15th, and much to the chagrin of Andrew Yang, Biden announced he would choose a woman to be his Vice Presidential pick.
Other than their similarly murky criminal justice records, Harris was toted as a VP pick who was anti-Biden. Instead of a 70-something white guy, a young, black, Indian-American woman who already gained fame for her takedown of Supreme Court nominee Brett Kavanaugh after two accusations of sexual assault were brought to light, as opposed to Joe Biden who has gained considerable criticism for his questioning of Anita Hill after she accused Supreme Court nominee Clarence Thomas of sexual assault.
Biden, in his campaign, has talked numerous times about how he sees himself as a bridge to the younger generation of leaders. At a rally in March, Biden said, referring to Senators Kamala Harris, Cory Booker, and Michigan Governor Gretchen Whitmer "There's an entire generation of leaders you saw stand behind me. They are the future of this country."
A question may arise out of people skeptical of why Senator Harris would agree to be the presidential partner of a man she so vigorously ridiculed on the debate stage only a year earlier. Well, a recent episode of The Late Show with Stephen Colbert Colbert poised the same question to the former California Attorney General, she brushed off the remark saying "it was a debate," and then reaffirmed her support for Biden. While currently there is no clear effect, electorally, Kamala's nomination has brought forth numbers that we can use to predict their chances of winning in November.
Election Prediction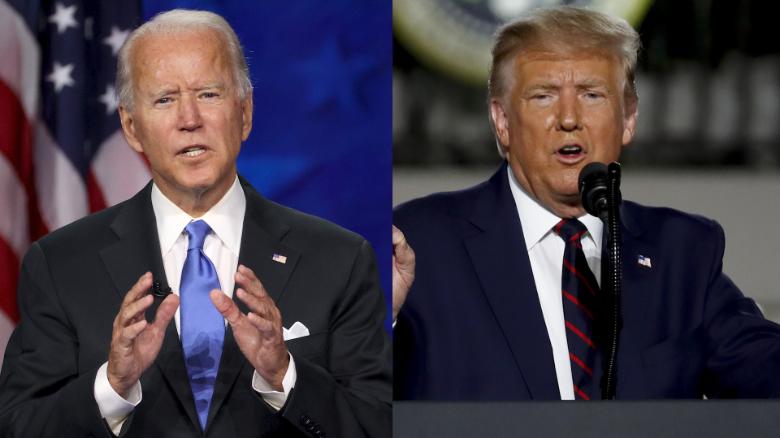 Credit: CNN
While a very turbulent 2020 may have shaken Trump's chances in the eyes of many, and questions of Biden's cognitive abilities has made liberals fearful of another four years of Trump, polling data may help in knowing how the election will turn out, in a different way than just who claims victory. Trump's victory in 2016 would not have been possible without his narrow, or unexpected wins in the states of Florida, Pennsylvania, and Michigan.
RealClearPolitics polling data shows that since October 2019 Biden has been in the lead over Trump in Pennsylvania, and Michigan (while in Florida from mid-March to mid-April Trump overtook the former VP.) During the summer months, Trump's numbers fell, and Biden's rose in all three states. However, over the month of August, steadily, Biden's numbers have fallen, and Trump's have been on the rise.
The violence and turmoil in Kenosha following the Jacob Blake shooting, the progress of a COVID vaccine, and the declining number of COVID cases in the US may be the cause behind this. One thing is made clear here, that this election is a tight race in both the electoral and popular vote.