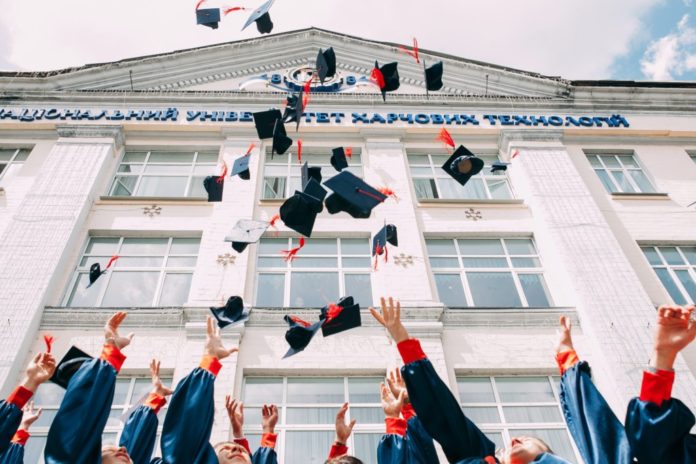 High school students earning college credit while in high school. Sounds impossible, but this is exactly what happens with the brand new Dual Credit program.
Saint Louis University
Partnering with Saint Louis University in Missouri, the 1818 Program (which named after the year SLU was established) gives high school students the chance to earn college credit. By enrolling in certain courses, varying from English to Theology, one can gain dual credit. I interviewed Mr. Von and he said that the "dual credit program with Saint Louis University, known as the 1818 Program, gives students at high schools access to certain courses." Thousands of high schools all around the country have paired up with SLU to take part in the program in order to give this excellent opportunity to their students.
How To
Mr. Von said that "students are not automatically registered for the program." In order to ensure access to the college courses, students had to access Saint Louis' website and register themselves for the courses available to them. Taught by the Jesuit faculty, these courses allow for seamless cooperation between high school and corresponding college courses. Some courses do not have college courses attached to them as the disparity between the relative courses is too great. For example, pertaining to physics, Mr. Von stated that "only AP Physics 2 has dual credit available" with it. Mrs. Perez stated: "no more work or time is needed for the class". This means that dual credit courses blend with regular high school courses, with very little additional time required. This allows students to continue to focus on learning to the best of their ability.
How Does It Help
Mrs. Perez stated that "these hours can be transferred to many colleges, both in the US and internationally." Furthermore, taking these courses now is much cheaper than taking the same course while in college. As a result, it's more helpful, both financially and with studying, to take the courses now and excel in them as they can boost your transcript and make you a better student.
Taking advantage of this Dual Credit program can simulate a real college environment. You need to manage your time accordingly and make sure to turn in all assignments on time. By taking these courses, you will be more prepared for high school than ever.
Stay tune to the Roundup for more academic news