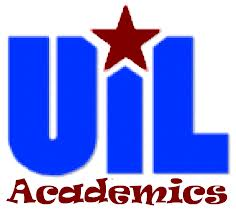 Prepping every week in and outside of school, our Jesuit academic wizards showed off their strengths in this year's UIL (Universal Interscholastic League) Academic District meet. Competing in Mathematics, Science, Social Studies, and Reading, twelve high-achieving Jesuit competitors placed all around the board as they tackled the eight other 5A schools in the competition.
Mathematics has always proven to be a strength and strong focus for the Jesuit UIL Academics team. Throughout the years, Jesuit has consistently ranked among the top three in the mathematic categories behind the notorious Math Science Magnet School. This year, Jesuit's high achievers in the Number Sense competition were Grant Uy '14 and Todd Lim '13, who led the Jesuit Number Sense team to a solid second place.
Uy contributed to this second place team score by achieving a noteworthy fifth place in the individual Number Sense competition. Raised with a passion for mathematics, Uy views his career in UIL Academics as a "continuation from middle school's PSIA (Private School's Interscholastic Association) competition" and describes such a competition as "an exciting challenge" for his mind. Not only does Uy practice and compete in these competitions, he also uses the team practice time to aid Ms. Watson, Mathematics teacher and UIL Academics coach, in teaching the other Jesuit Number Sense competitors helpful math tricks.
Similar to Uy, Todd Lim, following closely behind Uy with a strong sixth place, also views the Number Sense competition as a "thrill" and a "helpful tool in everyday mathematics." Lim describes practices as "leisurely;" the team spends its time "collaborating over new skills" they have learned and puts them into play during their 10 minute practice tests.
Another notable competitor for the Jesuit UIL Academics team is Erik Furton '14, who placed fifth in calculator applications. Furton was introduced to UIL Academics his sophomore year when he was "dragged into practice" by his brother so that he could "get a ride home." Furton soon came to love the academic challenge and found the competition to be exhilarating. This year, Furton also decided to participate in the Science competition, having only taken one practice test, and achieved eleventh place.
The highest ranker of this year's Jesuit UIL Academics team was Adrian Bertulfo '14 as he dominated the Ready Writing competition and took home first place. Having taken Pre-AP English and AP Literature & Composition up to his junior year, Adrian found the Ready Writing competition very easy, putting his essay-writing and reading skills to the test. Mrs. Farrell, English teacher and UIL Academics coach, says "it was very easy coaching Adrian" because "Dr. Degen and I recognized his talent" in English class and knew he would compete with great precision. Adrian went on to compete in the regional competition in last Saturday, April 20th , but did not advance to State.
In addition to her previous comments, Farrell stated that she is "amazed to see [all of the competitors] squeeze time in their already tightly-packed schedule" to compete for Jesuit. Such hard work and dedication paid off as many students excelled in their competitions.
Congratulations to all of Jesuit's competitors, and we look forward to the competitions next year!