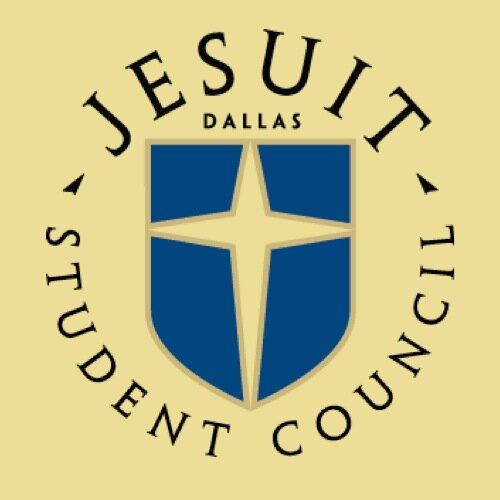 On March 11, 2021, Jesuit students were instructed to access the Student Council Election Portal, read the candidates' statements, and vote for the best officers. The next morning, during the morning announcements, Mr. Wallace revealed the winners of the Sophomore, Junior, and Senior student council spots.
Here is a recap of all the winners, along with brief statements on their wins:
Sophomore Class Officers:
Chris Simington – Sophomore Class President
"Hello everybody, my name is Christopher Simington, the new Sophomore Class President. Thank you all for who voted for me and believed in me to lead the sophomore class. I am so excited to get to work with the rest of my fellow student council members and propose new ideas to enact for the coming years. Let's Have A Great 2021!"
Gustavo Aldrey – Sophomore Class Vice-President
"I am excited to represent my Sophomore classmates as the Vice-President for next year! I look forward to working with a great class of '24 student council group."
Dominic Arra – Sophomore Class Representative
"Hi, my name is Dominic Arra '24. I am super excited to be serving as a Freshman class representative on the Student Council. I am looking forward to representing my fellow classmates and working with the other STUCO officers. I will work hard to collaborate to bring forth the best ideas to create the best Jesuit experience and environment for everyone. Go Rangers!"
Junior Class Officers:
Jose Alvarado – Junior Class President
"I am excited to get to work as the Junior Class President! The class of '23 has a great student council, and we will work hard to make 2021-2022 a great school year at Jesuit!"
Michael Mathie – Junior Class Vice-President
"I can't wait to start helping with student council. This is my first year with student council and I hope we can achieve some great things. Excited to participate!"
John Risinger – Junior Class Representative
"This year, we look forward to bringing our school together and having fun activities without Covid interrupting our plans!"
Jack Hastings – Junior Class Representative
"I can't wait for a successful new year of progress with the new student council!"
Senior Class Officers:
Sam Dunkerly – Senior Class President
"I am very thankful to be re-elected to student council and I can't wait to represent my class and the entire student body. I feel that this council will make a big impact this coming year and be one to remember."
Kyle Nolan – Senior Class Vice-President
"I am very grateful and excited to be elected as Senior Class Vice President. I look forward to being able to serve such a great community like Jesuit and love the opportunity to be able to help lead such a great class. If you ever see me in the halls, don't hesitate to reach out and say hello!"
Imjai Utailawon – Senior Class Representative
"I am excited to be elected and to serve in the student council for the first time. I expect our team of excellent leaders to do great things for our school and community."
Cade Jordan – Senior Class Representative
"Looking forward to serving the Senior class for the 2021-2022 school year."
Remember to stay tuned to The Roundup for more Student Council coverage!