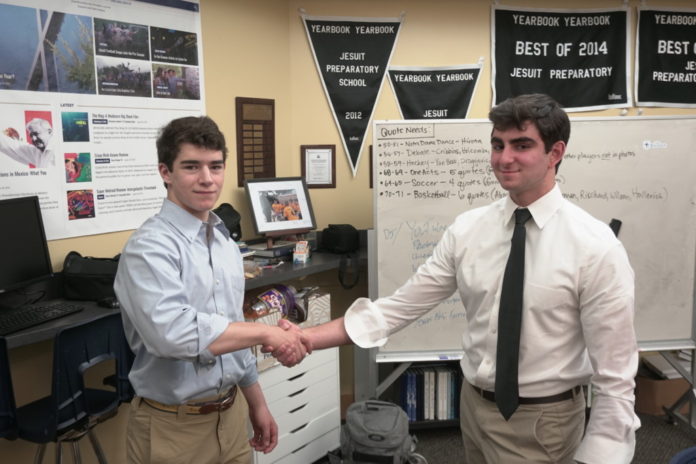 The Roundup, an esteemed Jesuit publication dating back decades, has a lot going on. The publication records student opinions of virtually all school-sponsored events, publishing new articles almost every day. With meetings, edits, interviews, and recruitment, it takes a lot to make sure everything works well. It takes an Editor-in-Chief.
"The Editor-in-Chief serves as the chief public relations promoter of the newspaper. He provides a larger, creative vision for the newspaper and regularly interacts with a broad spectrum of the school community — administrators, coaches, students, and teachers — to promote the newspaper and to recruit quality talent."
We are happy to announce that junior Trey Ashmore will be assuming this role in the coming year.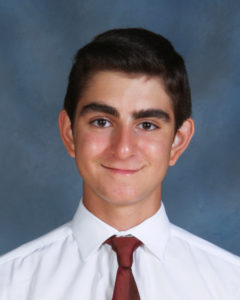 "This past year, Trey has done a fantastic job as The Roundup's News Section Editor," remarked current Editor-in-Chief Emmet Halm '19. "From mentoring new members on news writing, holding writers responsible for their assignments, and picking up any leftover articles, Trey has put in a lot of the hard work that helps The Roundup run smoothly."
On top of his role as News Editor, Trey also established the Breaking News Team to improve article turnaround time.
"Trey's outgoing personality and forward-thinking attitude will serve the paper well," continued Halm. "Trey is very goal oriented and expects others to work as hard as he does to get the job done. If Trey wants to do something, he makes sure to do it right the first time. We know that Trey will be an innovative and inspiring Editor-In-Chief of The Roundup next year."
Trey's family has a history with the Jesuit newspaper. In all, his cousins Pierce Durham '14 News Editor, Jack Durham '16 Sports Editor, and former Editor-in-Chief Clark Durham '12 have penned over 130 articles.
"They're one of the only reasons I started writing for The Roundup my sophomore year, but I quickly grew to appreciate all The Roundup has to offer and the work we're doing in the Jesuit community." Trey plans to expand the family's legacy of journalism at Jesuit.
Looking ahead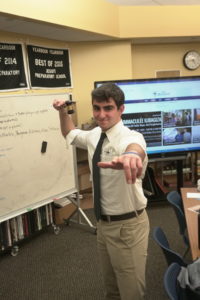 "Next year is the digital The Roundup's 10 year anniversary, so the leadership team has some big plans for the coming year," commented Trey. "As a student newspaper, we're always looking to improve interaction with the student body. Without giving too much away to all you avid readers, we're exploring unconventional means through which we might achieve this goal. (social media, videos, etc.) We're also going to collaborate with the 2019-2020 Student Council more closely to keep the Jesuit community as informed and up-to-date as possible."
For next year, Jack Corrales '20 will accompany Trey on the Senior Staff by serving as the Managing Editor.
We are very appreciative for the work Trey has done for the paper in his time at Jesuit. He will be a great leader for The Roundup's 10th anniversary online.