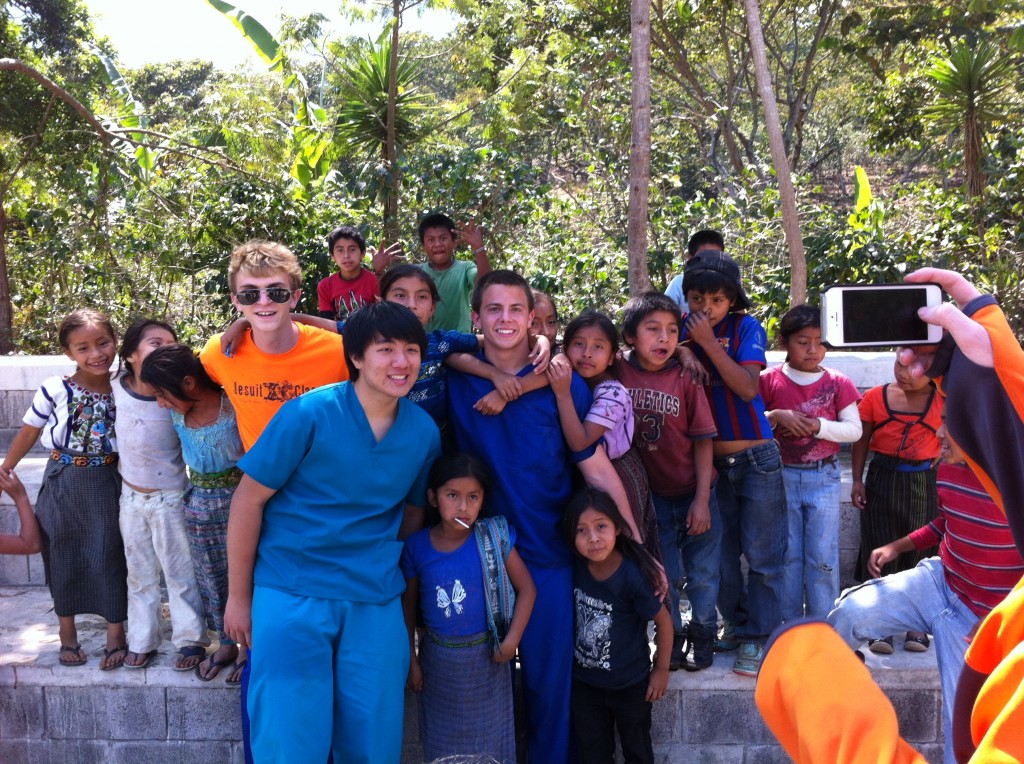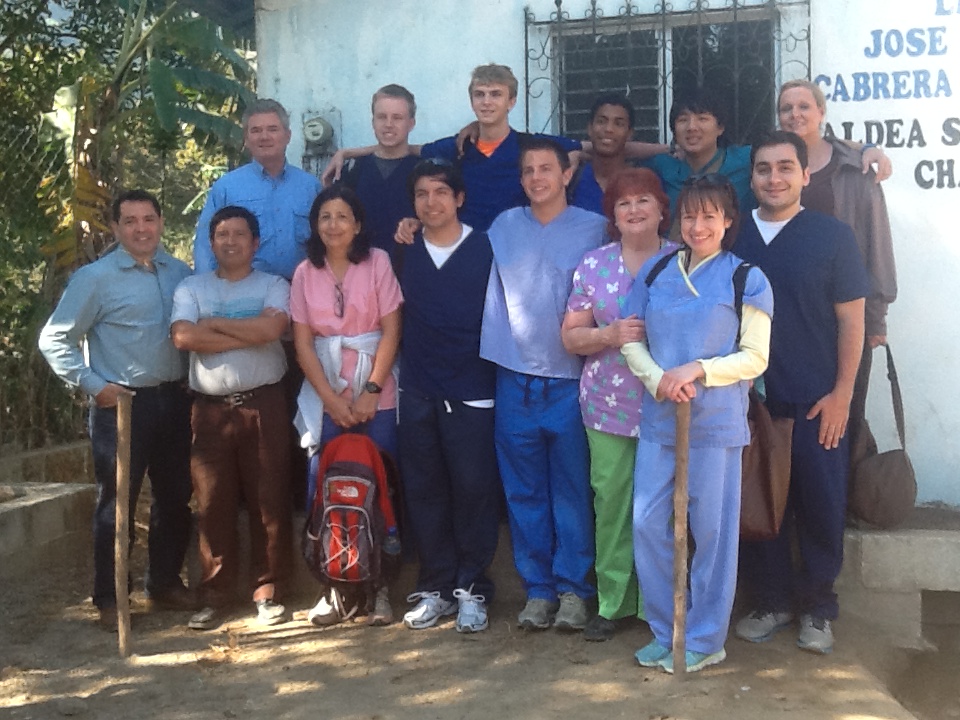 The Jesuit Medical Society, which originated around 2000 courtesy of Mrs. Jan Jones (current freshmen biology teacher) and Mrs. Linda Messer (a former Jesuit teacher), organized its first mission trip in 2002, then to El Salvador. This first trip only happened due to the work of Dr. Michael Tolle '82, a student of Mrs. Jones in 1978 who asked Mrs. Jones if the Medical Society would like to venture to El Salvador for a medical mission trip. Jones, "jumped at the change" and took advantage of the opportunity, an opportunity with, now, lasting effects. And since then, the Jesuit Medical Society has also traveled to Nicaragua, Honduras and even South Africa, a trip in which Mr. Max von Schlehenreid attended. Since 2010, the Jesuit Medical Society has traveled to Guatemala, according to Mrs. Jones.
To attain wonderful doctors to provide professional medical assistance on the mission trips, Mrs. Jones notes that, "word has spread about the trips" through Dallas Christian Ministries. In fact, word even spread to a former Jesuit graduate, Dr. Tim Robinson '76. Dr. Robinson, who attended the trip for the first time in 2013, was the only dentist on the trip.
It is also important to note that another Jesuit graduate, Kevin Garcia '78 (who was also a part of Mrs. Jones' freshmen Biology class in 1974) has helped tremendously with organizing and managing the trips. Aside from arranging transportation and attending the medical mission trip, Garcia '78 "helped the Jesuit Medical Society get clearance for the medicine so that we can legally carry over 600 pounds of medicine with us on the trip," says Jones.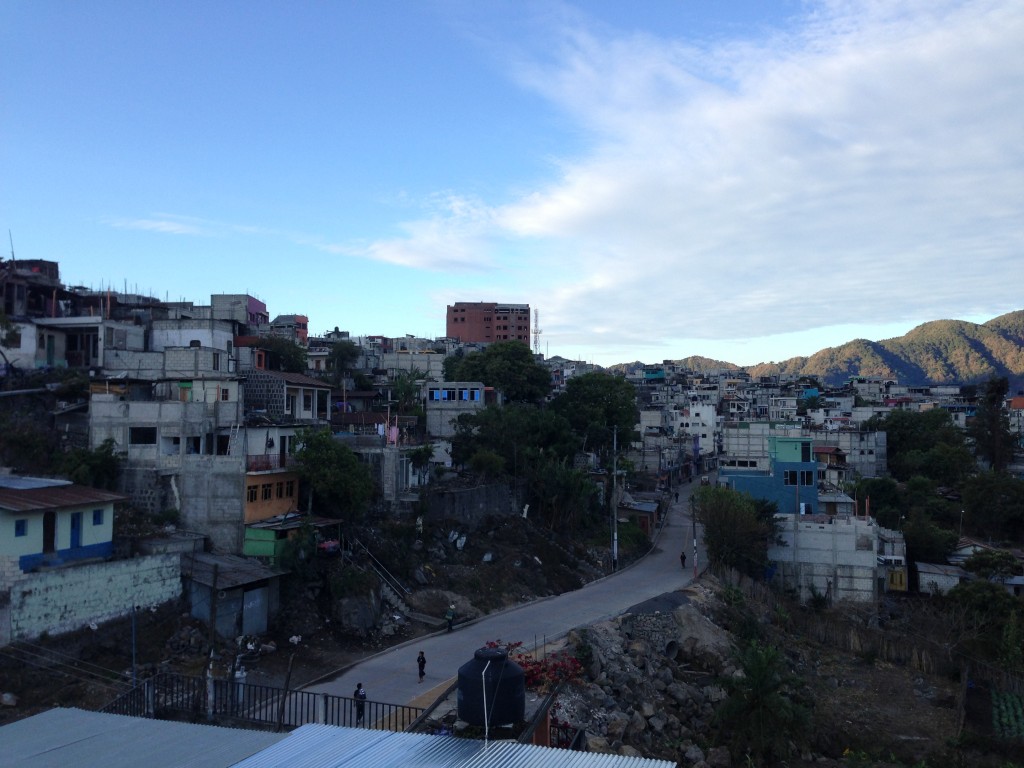 History and context aside, the Jesuit Medical Society's trip to Guatemala was quite the extraordinary experience, to put it simply. Not only was it a wondrous trip in medical aspects, it was a trip that touched each of the members that attended: Cameron Kerl '13, Matt Yzaguirre '13, Chris Mathis '13, Kevin Chen '13, Tyler Ward '13, Mario Gamez '13, Mr. von Schlehenried, Mrs. Jones, Dr. Robinson, Dr. Walton, Dr. Lesczynski, Dr. Yolanda and Mr. Kevin Garcia.
Below are short, unabridged reflections submitted by various people that went on the trip. Each person was asked to submit a brief reflection about the trip.
Dr. Paty Lesczynski

I have been truly blessed to be given the opportunity to be a part of this year's Jesuit Medical Society Mission Trip to Guatemala.  Our medical team was asked to work in unfamiliar surroundings, utilizing limited resources for serving a small, humble community in Guatemala.  Students quickly learned how psychosocial issues impact patient's health and the overall well-being of the body as a whole.  I was very impressed with the student's commitment to serving and providing quality care to patients.  For me, this trip provided tremendous personal and professional growth.  The family we formed as a medical team of faculty, students, alumni, and doctors certainly propelled the Jesuit mission of "men for others."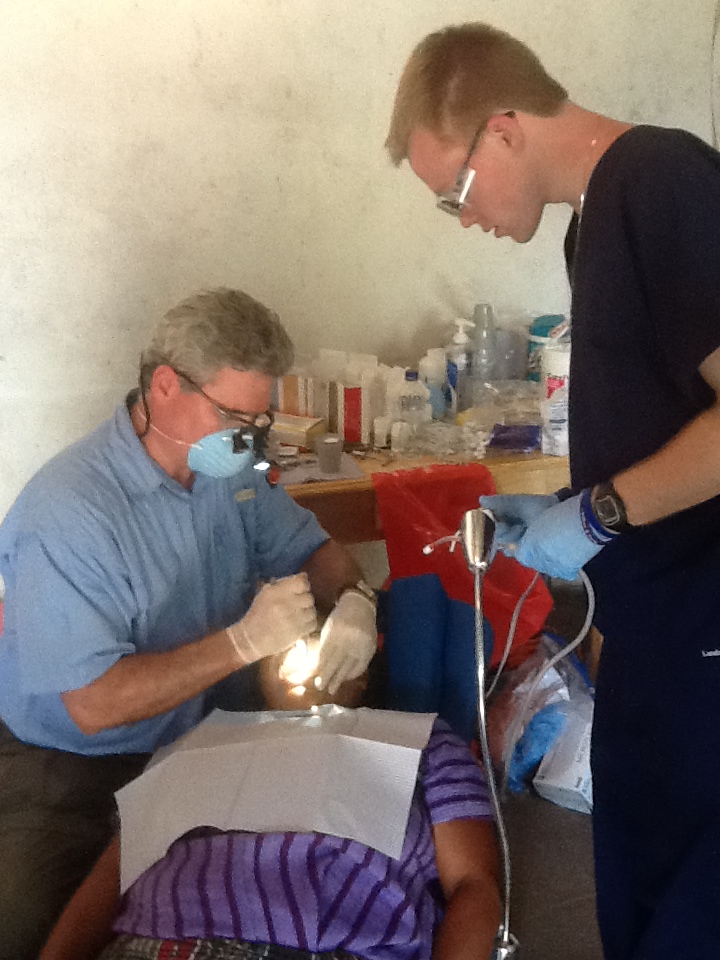 Dr. Yolanda Brady

I just want to say how much I enjoy the opportunity to teach the young students. I think it is wonderful for them to experience medicine in underdeveloped countries, how different is the care that we are able to give the patient in Guatemala compared to the US. I always try to emphasize to the students how the social conditions can contribute so much to the patients we see. So much of what we are presented with is related to their difficult lives and poverty. It is a beautiful country surrounded by such impoverished areas. The patients and the people are very grateful for just the smallest attention and help.

I always return so grateful and so blessed.

Mrs. Jones

What leads me to organize mission trips when I know it will take an extreme amount of time and worry is seeing our students interact with each other, the doctors and the patients.  That in itself is very rewarding to me.  They truly serve as men for others.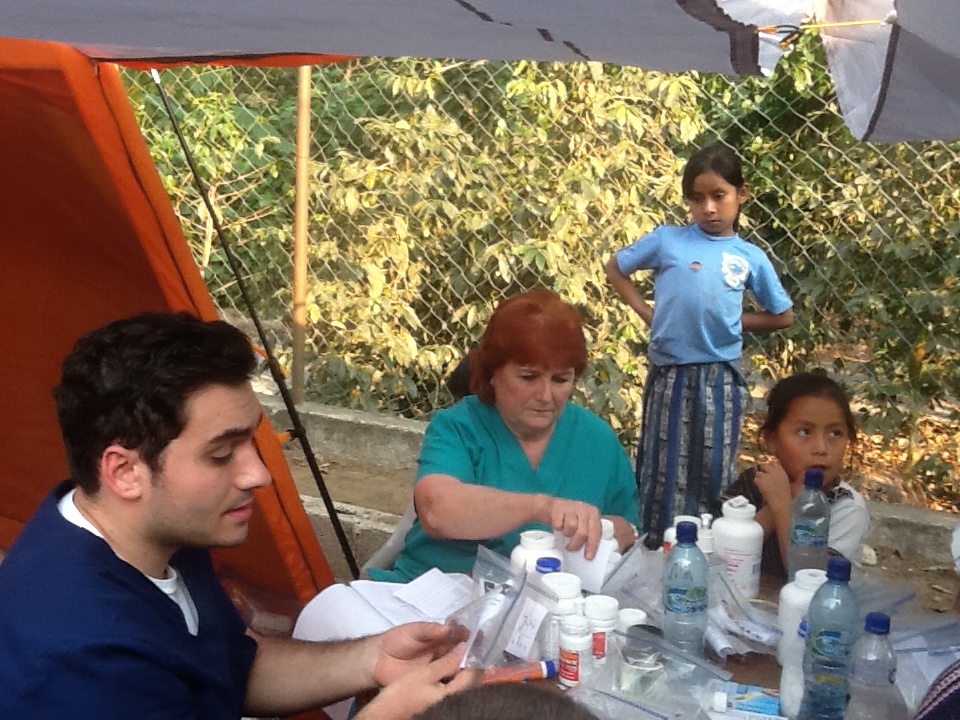 Dr. Rhonda Walton

Once again, being a part of the Jesuit Medical Society Mission Trip to Chacaya, Guatemala proved to be a challenging, productive, and wonderful experience.

The six Jesuit students who went with us are exceptional young men who consistently stepped up and worked hard to set up tents, triage patients, distribute medications and assist the doctors in any way needed. As a pediatrician, I was especially impressed and overjoyed when I watched how easily the boys engaged and interacted with the children of Chacaya who showed up in droves to play soccer and basketball, climb trees and follow their new American friends (or ride on their backs) around the clinic yard.  The boys' inherent sensitivity to the effects of poverty on the lives of these kids is a quality that I hope they carry throughout their future careers.

Practicing medicine in such a remote, impoverished location would be impossible without the ability to bring along essential equipment and medication. I can't imagine how many hours Jan Jones, Max Von Schlehenried, and Kevin Garcia spent behind he scenes to make sure we had what we needed. They set a wonderful example of altruism and compassion for the students, and working along side them is an honor and a great deal of fun.

It was especially great to see the faces of pediatric patients whom I recognized from the previous year…. and they remembered the group from Jesuit. Clearly, the Medical Society Mission Trip is not just about treating illness or distributing medication; it is above all about building relationships.

My a prayer is that those students who go on to become medical professionals will remember the experience as one that taught them that the practice of medicine encompasses not only the physical, but the emotional and spiritual as well.

I'm honored to be a part of the process.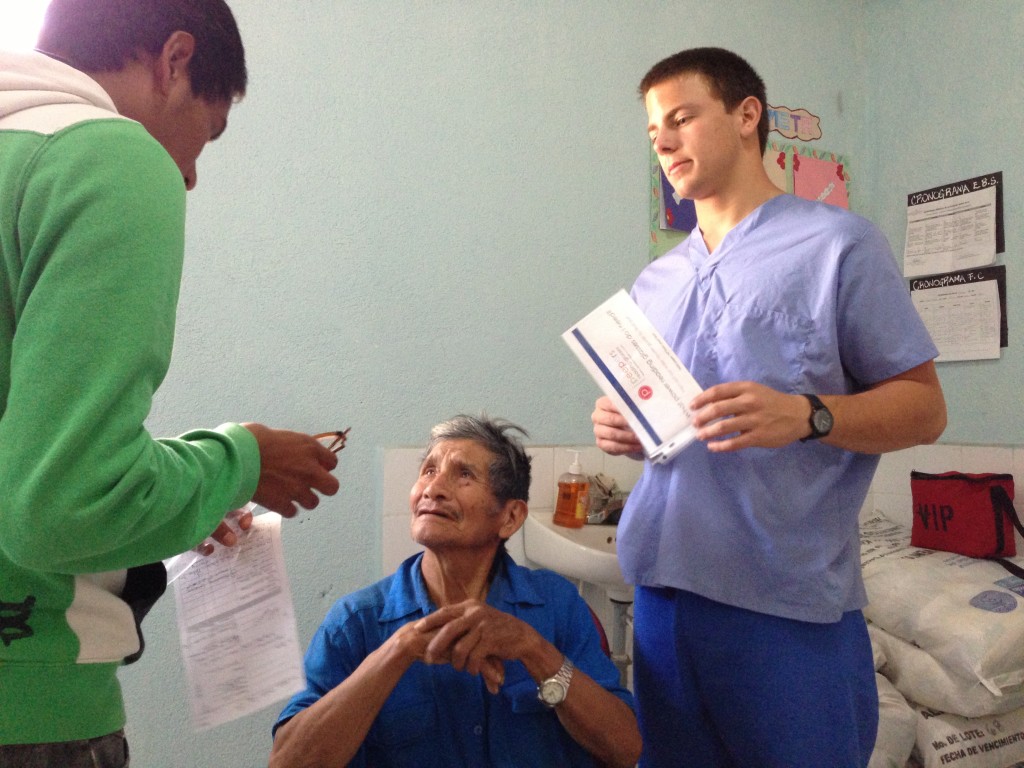 Dr. Tim Robinson

The highlight of the trip for me was experiencing a culture so far removed from ours and watching the interaction the students had with these lovely people. Whether playing basketball , singing, teaching how to brush their teeth or assisting in a dental procedure it was clear to me that these memories would travel with these young men forever. It sure did not take long to see God in the eyes of so many we interacted with. I am grateful to have been a part of such a wonderful program with the medical society.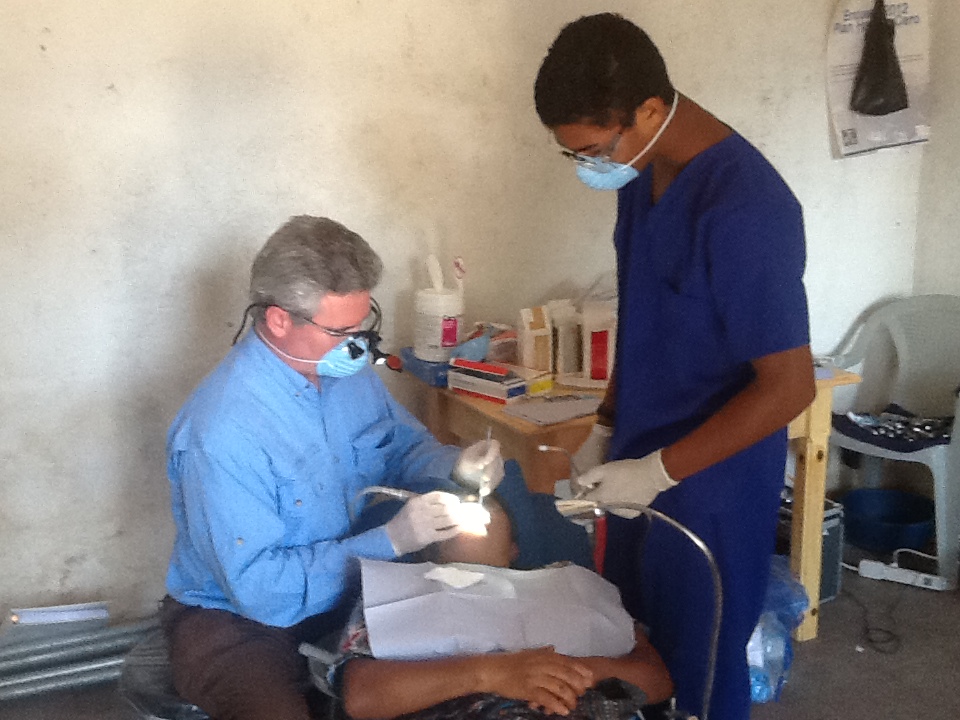 Chris Mathis '13

The trip to Guatemala was one of the most unique and fun experiences that I have had. Despite the language barrier, the Guatemalans were very polite and friendly and made the trip very enjoyable. Additionally, the variety of doctors that we worked with provided a lot of interesting insight, funny stories, and helpful tips about the medical world. All in all, if I could do this trip for Jesuit again, I would gladly do so.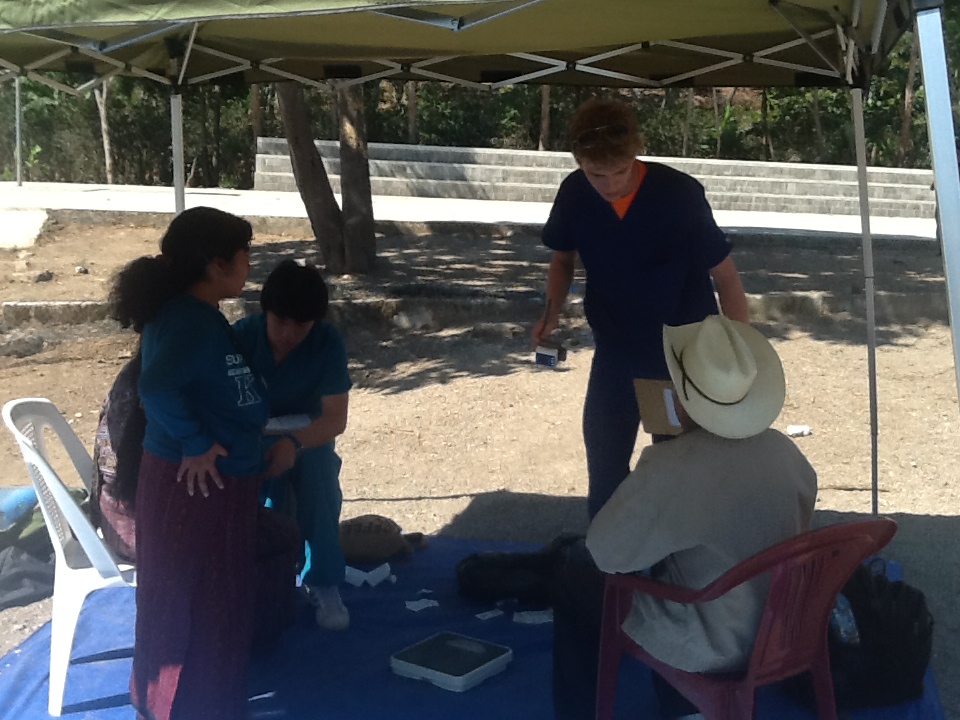 Mario Gamez '13

I really enjoyed the trip because I got to learn new things, help people, and grow closer to the people that went on the trip. I found it amazing how easily the doctors, especially Dr. Rhonda (I worked mostly with her), knew how to treat the patients. On our last clinic day, Dr. Rhonda allowed me to give treatment to a Guatemalan child and then listen to her breathing. She allowed me to do this because she had taught me how to use the machine and what to listen to the days before. I also enjoyed spending time with all the people that went on the trip. I learned a lot about them and got a lot of the doctor's inputs on medical ideas, such as why they chose their areas of study. Overall, the trip was spectacular and I would most definitely treasure the experience for the rest of my life. In addition, I will remember it because it was my first flight, which was bumpy according to everyone else.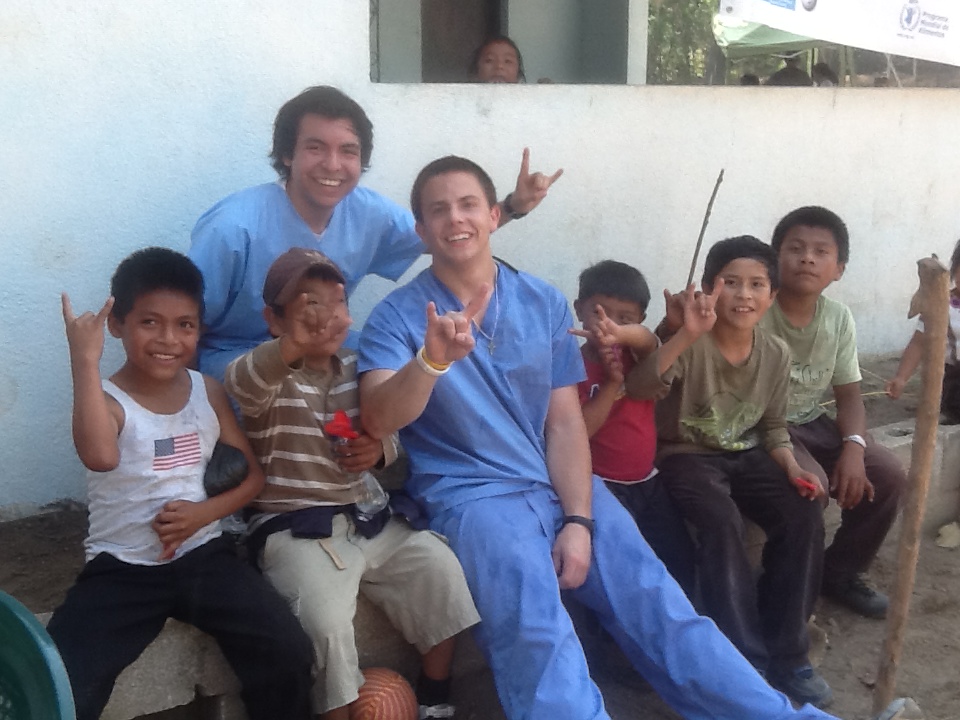 Matt Yzaguirre '13

I thought it was a life changing experience to see how these people live their daily lives and how different their lives are to ours. They seem to be very happy people even thought they have so many different struggles in their daily lives. This mission trip was a huge eye opening experience that makes me want to continue to help every year by donating clothes or shoes to these kids that play soccer for most of the day with shoes in horrible shape. These kids are so independent for their age and so loving to everyone one of us that came from America. The people there also never treated me like a stranger by inviting me to play sports with them, hanging out or just playing many numerous games with them. They treated me just like they knew me my whole life and I really appreciated their openness to all of us and inviting us to join in anything they did. This mission trip really made me appreciate all I have in my life and if I ever had the opportunity to go on something like this again, I wouldn't miss it for the world.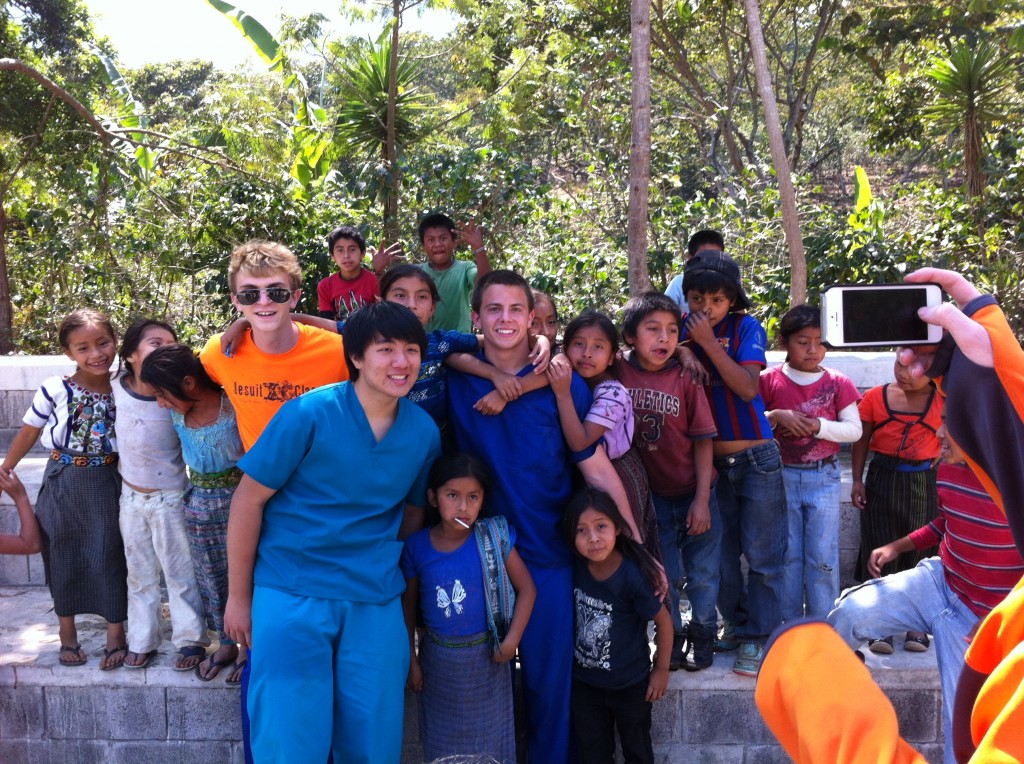 Kevin Chen '13

"Guatemala brought me closer to the problem of poverty in the world. Before, poverty was an idea; now I can identify it with a face."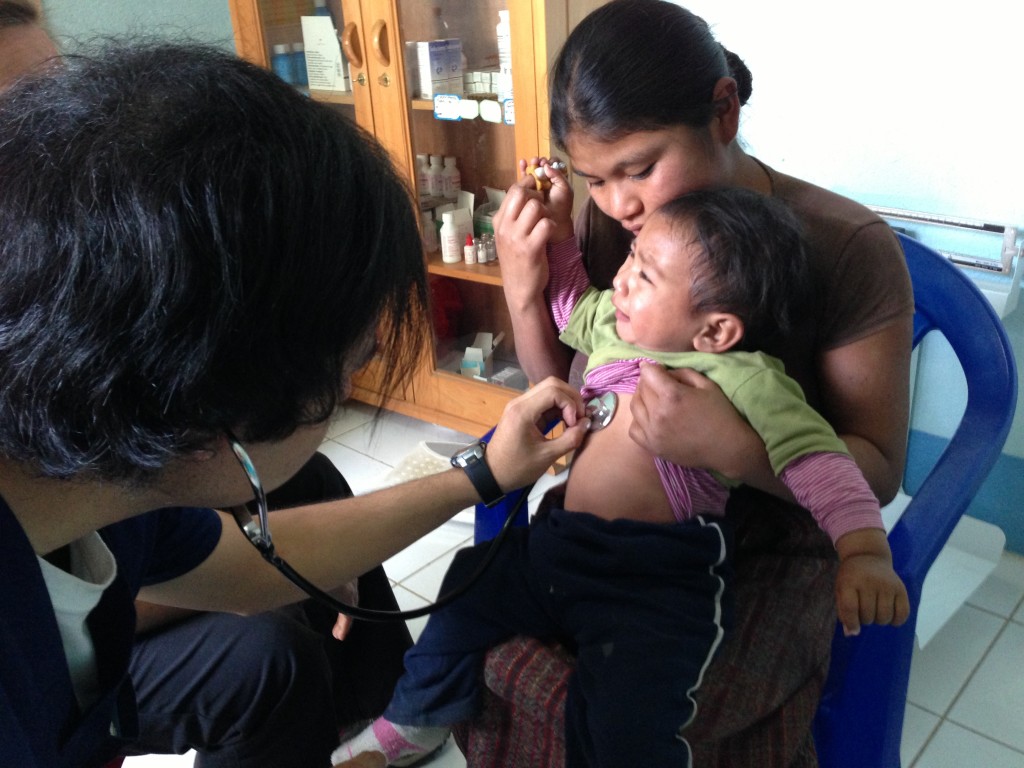 Tyler Ward '13

In hindsight, if I was to sum up my reasoning for going to Guatemala in one short phrase, I would say that I went to shatter my previous expectations of not only the medical field, but of the world outside of the U.S.

I have been outside of the United States on a number of occasions; however, I had never been to anywhere as remote nor different than the United States in a cultural sense for an extended period of time. Rather, I had ventured to what my father refers to as "gringotropolises" populated with people who seemed different, for the most part, but in reality were mostly the same as most Americans.

When I traveled down to Guatemala, I had a number of things that I had expected to find right off the bat: I expected to find a much more rural, turbulent, and Hispanic culture; I expected to be providing some basic medical care; I expected the food to be slightly different from my norm, and that I would be drinking primarily bottled water; I expected that virtually no one would be fluent in my native tongue; lastly, I expected to be the tallest one around, and quite possibly the whitest (with the exception of Mr. Kerl.)

As expected, all of my expectations were filled, but what struck me were the subliminal expectations one would not expect to have shattered. I thought that most of our patients would be fluent in some dialect of Spanish, so I brushed up on my Spanish skills only to find that a small sliver of the population was actually glib in the language, and most spoke in some Mayan dialect or another. The most shocking moment of my trip was when I sat down with my translator, after she introduced herself in Spanish, to find that she couldn't speak a lick of English. Another shocker was when I found that most individuals living in the rural regions of Guatemala had no access whatsoever to proper healthcare with the exception of regional hospitals, which could be hours away from the patient, even if the patient was fortunate enough to own a car. Lastly, I was simply astounded by the amount of effort the doctors (and dentist, and teachers) put into treating every individual during our trip. Though we must have threaded a few hundred individuals in the few days we were there, the quality of treatment was consistent from patient to patient, and the sheer effort the doctors made to make this a learning experience for us was simply remarkable, and made the trip one worth remembering.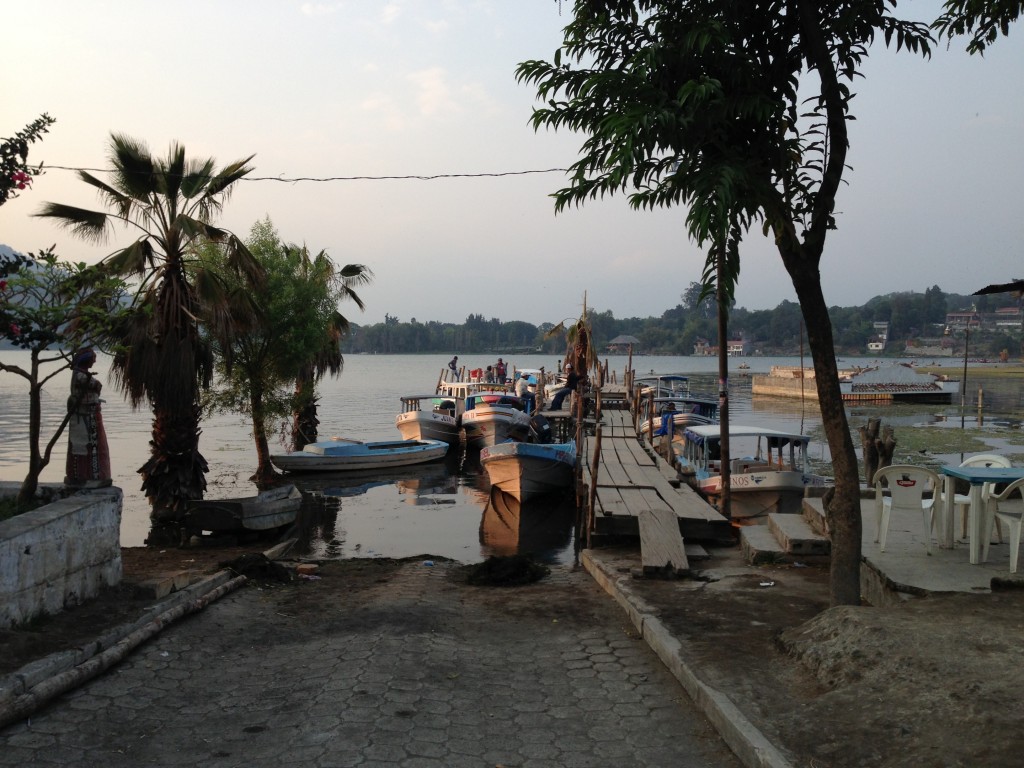 As illustrated, the words really do the trip and all that it accomplished justice. Indeed, I can also speak to the validity and genuineness of the above reflections with my own experience, an experience that will always remain deep within my heart and mind.
Put simply, the Jesuit Medical Society mission tip not only had a profound impact on the local community in Guatemala, the trip catalyzed a new, fresh and global perspective for its participants.
Editor's Note: If anyone reading this story is interested in attending the Jesuit Medical Society Mission trip next year, please contact Mrs. Jones or Mr. von Schlehenried.