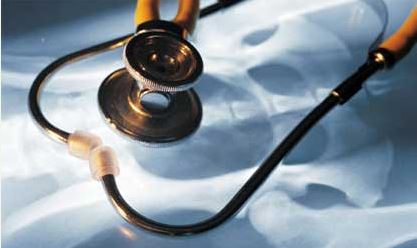 The crowd of Jesuit students gather around a small black stage. Suddenly, a large grey haired man in white scrubs walks into the room. The students immediately quiet down and take their seats. The doctor climbs onto the stage, along with his young intern, ready to talk about his new research over sports injuries and how athletes can minimize their risk of suffering them.
This was the scene in the Terry Center on Friday, October 28 as the Jesuit Medical Society prepared Health Issues Day, a fun day of learning about many of the problems plaguing the world. Each period, several experts presented projects over different medical issues occurring globally. The topics of the presentations ranged from Concussions to Stress Coping Mechanisms to Meditation.
Not only did the presentations offer valuable insight into many world issues, but they also offered a great look at the medical field for students who may be interested in pursuing a career in medicine. Will Naquin '17 was able to go to the 9th period presentation about the nature of residency and medical desensitization, telling the Roundup, "While I have always sort of been interested in going into medicine after college, the presentation really peaked my interest by giving an inside look at what it is like to be a doctor."
Students across the board seemed to really enjoy the presentations, Kevin House '17 said, "I really enjoyed the presentation I got to see about AIDS. It was cool to hear about the issue and it was really informative." His praises were echoed by much of the school, Clark Shannon '17 remarked "It was refreshing to get a break from class and get to hear about these medical issues in-depth."
The Jesuit Medical Society clearly did a tremendous job planning the event. The president of the club, Sean Howard '16, commented that "with Mrs. Jones gone and it being in the beginning of the year, planning issues day was pretty hectic. Several presenters had either cancelled or never responded, but I think we were able to pull off a pretty good day in the end."
After the great day, the Medical Society is already looking ahead to the future, Club Moderator, Mr. Von Schlehenried remarking, "at this point we are not sure if we will host a health issues day next year. The medical society and administration will review the day and decide at a later time. I hope that some people found it helpful in some way."
Make sure to congratulate the Jesuit Medical Society on creating such a fun and interesting Health Issues day!