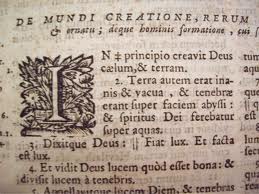 Every year, Latin students from all over the Metroplex join together for a day of competition known as the Area C Junior Classical League (JCL) Competition. Garland High School hosted the day-long event this past month, on April 23. Over 800 students from more than 30 different schools in the DFW area participated, with Jesuit being represented by Miss Vanessa Jones and 35 of her Latin students.
The day started off with an opening assembly, familiarizing the students with the structure of the day's events. Following the assembly, the students went directly to each of their two academic tests, competing in everything from Latin derivatives to Greek history. After that, creative arts competitions were held, testing students in such fields as sight recitation of a Latin passage and dramatic interpretation of a Latin passage.
The last part of the day featured sports competitions and art contests. Miss Jones admires the Area C competition because "the kids have plenty to do all day long, lots of other kids to meet, and lot of different contests they can compete in and win."
Of the 35 Jesuit students who participated, an astounding 19 received ribbons of merit. Junior Peter Park, who placed 4th in Latin Vocab, expressed his enjoyment of the event, saying, "Placing 4th was really satisfying. I started preparing a couple days before, and I felt really good about it."
Even though the JCL doesn't rank schools based on their performance at the area competitions, Miss Jones was confident that Jesuit got noticed. "We were there as a major player this year," she exclaimed. Jesuit will, however, have the chance to be officially ranked at their next competition, the JCL State Competition, in April. Miss Jones looks to the future with great optimism, exclaiming, "I'm really excited about the enthusiasm of the students this year. They're becoming experts in their fields."
Below is a list of the students who placed in each of their events.
| | | | |
| --- | --- | --- | --- |
| Place | Name | Contest | Level of Latin |
| 1st | Justin Kang | Mythology | vet |
| 1st | Caleb Blais | Greek Derivatives | 2 |
| 1st | William Feist | Greek Life & Literature | 2 |
| 1st | Jack Hubbard | Mottoes, Abbreviations, and Quotations | 2 |
| 1st | Zachary Schutze | Ancient Geography | 2 |
| 1st | Zachary Schutze | Dramatic Interpretation | 2 |
| 1st | Aidan Leahy | Greek Life & Literature | 1 |
| 1st | Jack Mason | Roman History | 1 |
| 1st | Alex Motter | Dramatic Interpretation | 1 |
| 1st | ALL | Volleyball | 1 |
| 2nd | Alexander Baughman | Mythology | 4 |
| 2nd | Mauricio Narvaez | Latin Derivatives | 3 |
| 2nd | Peter Park | Latin Vocabulary | 3 |
| 2nd | Caleb Blais | Greek Life & Literature | 2 |
| 2nd | Antonio Hernandez | Advanced Latin Grammar | 2 |
| 2nd | Alex MaGee | Roman Life | 2 |
| 2nd | Jack Durham | Greek Life & Literature | 1 |
| 2nd | Jack Mason | Greek History | 1 |
| 2nd | John Sauer | Mythology | 1 |
| 3rd | Mauricio Narvaez | Roman Life | 3 |
| 3rd | Raul Estrada | Latin Literature | 2 |
| 3rd | Zachary Schutze | Miscellaneous Art – Maps | 2 |
| 4th | Alexander Baughman | Sight Recitation | 4 |
| 4th | Trey Berney | Greek Derivatives | 1 |
| 4th | Jack Mason | Latin Oratory | 1 |
| 4th | Joseph Duebner | Mottoes, Abbreviations, and Quotations | 1 |
| 5th | Alex Motter | Ancient Geography | 1 |
| 6th | William Kainer | Greek History | 1 |
| 6th | William Kainer | 3D Art | 1 |
| 6th | Jordan Pflum | Ancient Geography | 1 |
| 7th | Joseph Duebner | Ancient Geography | 1 |
| 7th | John Galindo | Latin Reading Comprehension | 1 |
| 7th | Antonio Hernandez | Mythology | 2 |
| 7th | Jack Mason | 3D Art | 1 |
| 7th | Mauricio Narvaez | Monochromatic Drawing | 3 |
| 7th | John Sauer | Latin Grammar | 1 |
| 8th | Matt Boss | Roman History | 3 |
| 8th | John Galindo | Mythology | 1 |
| 9th | Jack Durham | Ancient Geography | 1 |
| 9th | Garrett Frick | Latin Vocabulary | 2 |
| 9th | Justin Kang | Latin Derivatives | vet |
| 9th | Tyler Schrakamp | Roman History | 2 |
| 10th | Robert Africa | Mottoes, Abbreviations, and Quotations | 2 |
| 10th | Mike Boyson | Latin Grammar | 1 |
| 10th | James Hynes | Mythology | 2 |
| 10th | William Kainer | Mythology | 1 |
| 10th | Aidan Leahy | Greek History | 1 |
| 10th | Diego Narvaez | Mythology | 1 |
| 11th | Dylan Pflum | Mythology | 1 |
| 11th | Jordan Pflum | Roman Life | 1 |
| 12th | Brandon Mai | Roman Life | 1 |
| 15th | Patrick Miramontes | Mythology | 2 |
| 15th | Alexander Koshakji | Reading Comprehension | 2 |