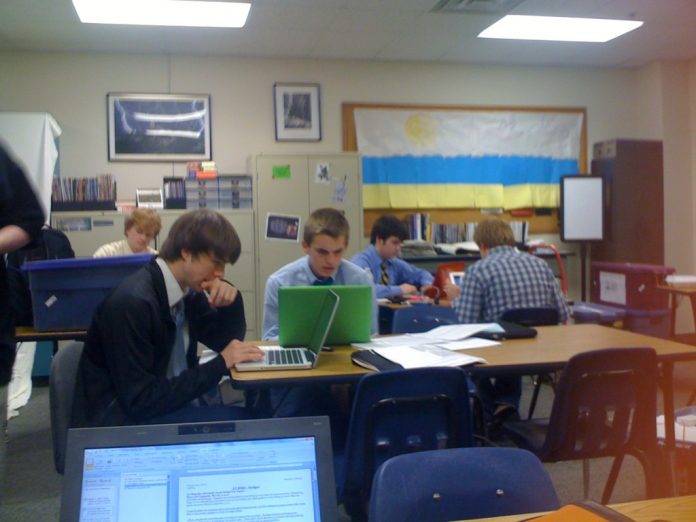 In thrilling fashion, the storied Jesuit Debate program added yet another trophy to its mantle Saturday. On Saturday, March 12, Jesuit seniors Ryan Gorman and Sullivan McCormick swept the State Debate Championship to win an unprecedented second straight state title. In doing so, the tandem became only the third team in Texas Forensic Association history to lock up back-to-back titles.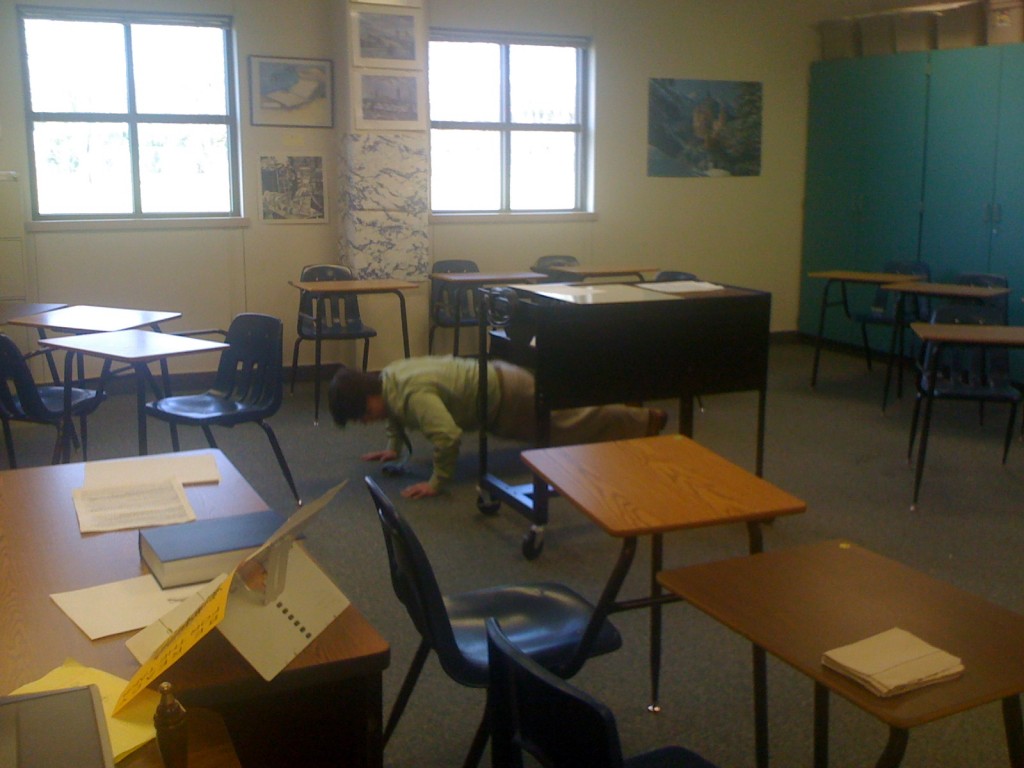 After months of preparation and practice under the direction of coaches Mr. Mark Batik, Mr. Dan Lingel, and Dr. Tracy McFarland, state champs Gorman and McCormick journeyed to Flower Mound High School to defend their title in the three day 2011 Texas Forensic Association State Debate. The team easily blazed through the preliminary rounds, defeating debaters from Jersey Valley, Austin Westlake, Round Rock Westwood, Clear Lake and the Greenhill School for a perfect 5-0 record and the top seed in the tournament. The skilled debaters advanced all the way to the finals, where they once again faced their rival, the third-seeded Greenhill School, for the championship. After a thrillingly close debate and ninety minutes of deliberation, judges ultimately gave the nod to the Jesuit duo, awarding them their second straight title.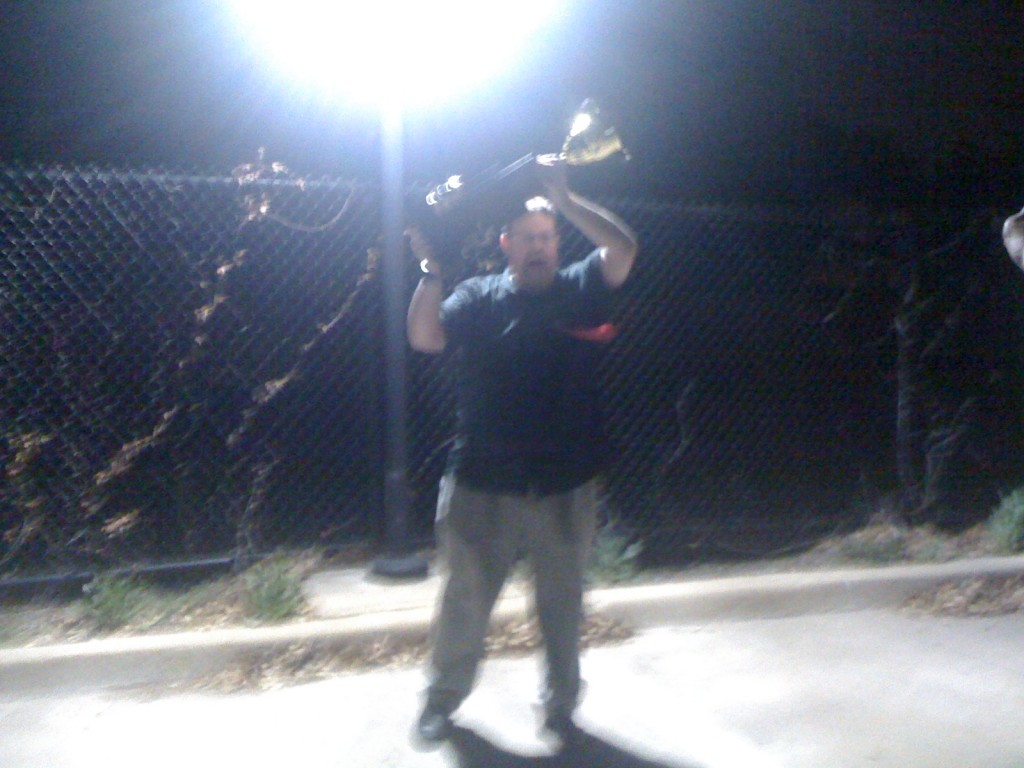 More incredible still is the fact that the debaters won their title in the ultra-competitive Texas state tournament chalk full of skillful debaters. "The Texas State Debate Championships is the largest and most competitive state tournament in the country," explained Mr. Lingel. "This year, there are easily 5 or 6 of the top 15 teams in the country so the competition was very stiff." Gorman and McCormick met two teams, from Greenhill School and Houston Kincaid, which were national qualifiers last year, and they masterfully handled both on their way to the championship.
The championship, as Mr. Lingel notes, was a team effort, the "culmination of months of preparation by students and coaches, months of hard work by the entire Jesuit debate team and its coaches. It is because of the passion and commitment of every Jesuit debater that we can be successful year after year."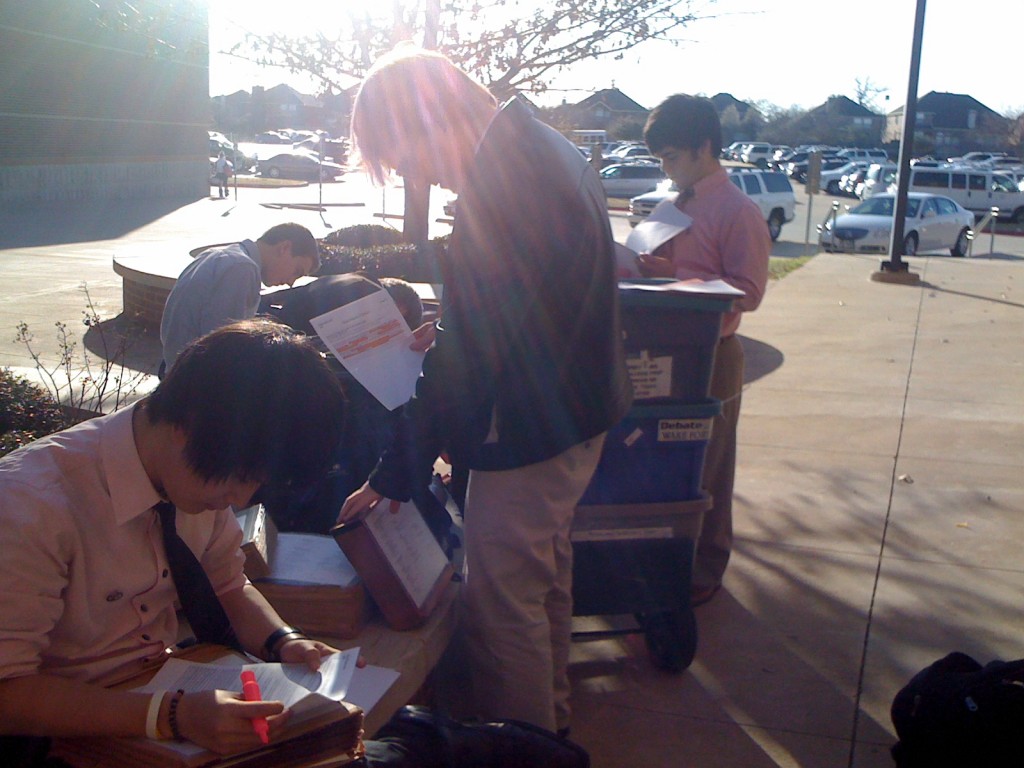 Ryan Gorman agrees: "Going into this year's state tournament, I was honestly feeling pretty nervous. Very nervous. Sullivan and I had done fairly well during the regular season, and there were definitely expectations that we could win the state tournament again. That being said, this year's tournament was definitely more difficult than the previous years. The field was more diverse, and there were some big name challengers we would have to deal with. But we tried not to think of it like that. We tried to take each debate one at a time, each strategy one at a time. We kept a narrow, determined focus, and fought each round as if it were the finals. When we finally won, I was in a fundamental state of disbelief – the decision was released at almost midnight, and I could barely stay awake I was so tired. My brain didn't register at first how much we had accomplished. All the work we had done, as partners and as a larger squad, had finally paid off. Mr. Lingel has a common pre-tournament saying: 'Where we go one, we go all.' This year's tournament seemed to epitomize that statement. We would never have gotten close to winning had it not been for our coaches' direction and the support of the other debaters."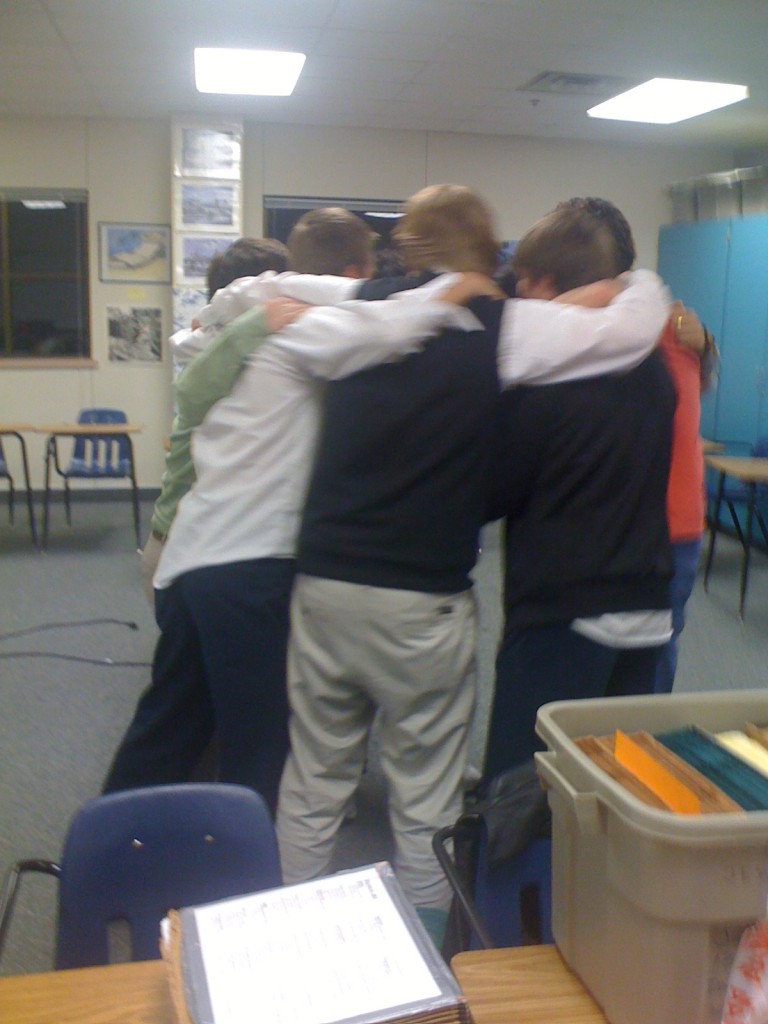 This year's state title gives Jesuit debate its fifth state championship in the 35-year history of the Texas Forensic Association, solidifying its place as a debate powerhouse. Jesuit's long tradition of excellence in debate comes from the dedicated drive of the debate program as a whole, which spends hours competing every week for local, state, and national competitions. "We typically spend around seven hours a week practicing and compete once or twice a month in competitions," said novice debater Jeff Melsheimer '13. Debating, as Melsheimer notes, provides a competitive way for students to hone their argumentation skills and teaches debaters to fully research debate topics, such as the war in Iraq and embryonic stem cell research. Gorman and McCormick's recent championship, while not surprising to the debate team, energized and encouraged the entire program. "I was very honored to be part of the experience," said Mr. Lingel. "These last two years have been coaching dreams for me."
Photography by Dr. McFarland