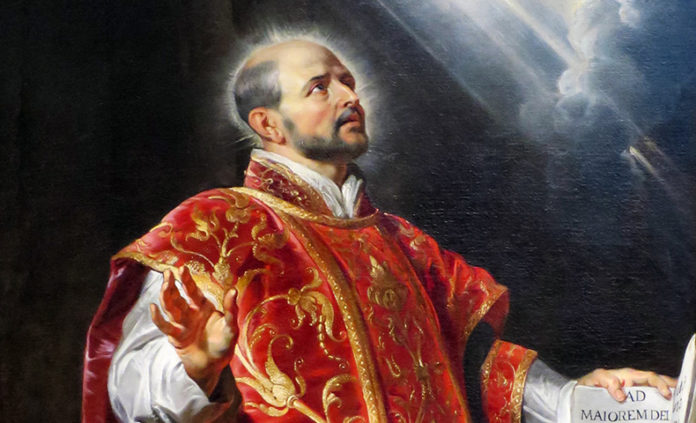 How does an I-day address social issues within our school and abroad?
I-days have been much improved since their debut last year, and on October 18th and November 15th, the Jesuit community took a day off to participate in the first two Ignatian Days (I-Day) of the year organized by the Jesuit faculty. This year, however, brought notable changes to the I-Day activities, as students and parents alike were required to be more involved.
Mrs. Stewart, the liaison between the volunteer committee members and the Administrative Team for the first I-Day, worked to facilitate all of its evolving details during the process. When asked to describe the general I-Day planning process, Mrs. Stewart highlighted that all six members of the planning committee had roles that were "minute as well as enormous." Included in this list were things from "researching and planning the surveys for Guidance for all grade levels" to "determining appropriate images, resources, and recordings" for the I-Day. Additionally, Mrs. Stewart touched on the homework component of the I-Day that has been added this year: "In evaluating the I-days that began last year, the faculty and administration wanted to maintain the parts that were deemed valuable and try to improve on areas that seemed to lack a clear connection to our goals…For the most part after gathering feedback from families (done through an immediate survey at the end of each I-day) and faculty, we determined that the concept and timing were good, but that there needed to be more integration of the activities the families do within the school day and departments."
Because of the need for more integration of the activities within departments, this year some departments by themselves are taking the lead on the I-Days. The first I-Day was led by the Theology department, while the second I-Day was led by the Language department. Mrs. Stewart elaborated, saying that "Some component of the I-day activities will relate to a grade in all class levels of those departments. Each course agreed upon the activities, timing, as well as the possible points earned" for the assignment.
The first change to the I-Days that students noticed right away, however, was how each one began during a Friday prayer service the week before the I-Day actually occurred.
The first I-Day, "Christian Relationships With Women" began on the October 13th prayer service, where students were first introduced to the theme of empathy in the context of gender issues. During the service, students were shown sexist remarks on social media to the first female sports reporter on air. Using events from the past year that have rocked the Jesuit community, students were then challenged to stand in someone else's shoes to develop compassion for those unlike themselves.
Similarly, the second I-Day, titled "Christian Relationships With Others," started on November 10th with a message from Mr. Parker and a short video involving many of our own faculty members. Both touched on the diversity and uniqueness of each of their families, and how in spite of these differences, they could all still stand in solidarity with one another because of their common relationships.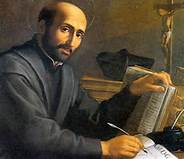 The first I-Day continued on October 18th, where students and their parents engaged in a variety of exercises including reading an article about Wonder Woman and what she means to the movie industry, listening to excerpts about how gender has affected people's lives (some of which were from Jesuit faculty), taking part in prayers, and holding conversations about the prevalence of sexism in today's society. A unique aspect of this year's I-Day was that the content of those conversations was to be recorded and submitted in order to continue the discussion in theology classes the following week.
Last year, the content of the I-Days were mostly isolated to the Wednesdays the school had off, with no further conversations being held. Jack Madden '19 thought that in comparison to last year, this year's I-Days were better "because it was a lot more targeted about a specific issue in our everyday lives" rather than being an issue that is "super generic."
Joseph Van Beek '19, who both participated and helped make the I-Day through his recorded reflection, shared similar thoughts and said that last year's I-Days were "fairly underdeveloped" and that the I-Day this year was much more involving.
When asked about whether or not the I-Day accomplished its goal, Madden believed that, while the I-Day was a "good stepping stone for a larger conversation about gender issues", it could have placed more emphasis on how the single-sex environment at Jesuit "influences our view of women," especially those that are our peers.
In particular, Van Beek thought that the stories regarding "pay discrimination that happened here at Jesuit instead of elsewhere in the world" were especially thought-provoking since they helped him realize "the magnitude of gender issues in America today."
One major criticism of the I-Day that arose in classrooms was that many students did not think that the content actually tackled Christian relationships with women but focused only on how they are discriminated today. Van Beek pointed out that "the message would have resonated more with our student body" because of the events that have transpired over the past couple of months at Jesuit.
Mrs. Carver, who was a member of the I-Day planning committee, had a few words in response to those who shared Van Beek's point of view: "The purpose of the I-day was to address preconceptions one might have and to learn to treat others with dignity and respect. By addressing changing metrics of women in traditional roles, in college, and in the workforce, as well as relating struggles faced by women across the globe, the I-day was raising awareness about possible preconceptions or stereotypes concerning women and how those biases may affect interactions with women, or prevent women from being treated with dignity and respect. Raising awareness and relating struggles were only a means of beginning a discussion on Christian relationships with women, a discussion which should continue in many places including guidance, theology, with mentors, and at home."
The second I-Day continued on November 15th in a similar fashion. Following an opening prayer, students and parents were asked to read excerpts, listen to faculty audio recordings, and complete a short assignment based on the concepts of unity and diversity. This assignment was different than the first I-Day's in that a family had four options to choose from for an assignment: going through an old family album, creating a family motto, watching a movie or episode on TV, or even just enjoying a meal with one another. In the words of the I-Day, all of these activities were designed to "help families engage in a conversation about their own family dynamics" in order to recognize that each person in a "family is both sacred and social." The knowledge gained from this experience would ideally help students to make connections to the real world, specifically towards those who are "vulnerable and marginalized."
Garret Nagorzanski '20 commented that the inclusion of "more personal narratives" "supplemented the experience" of the I-Day, an I-day that he thought effectively built upon the common theme of empathy.
Ethan Jackson '19 thought that an I-Day about our relationships with close neighbors, especially with family, was fitting because "the holidays are approaching," and the I-Day gave us an opportunity to re-evaluate the lens in which we look at our "own background/upbringing/family."
When asked which I-Day they thought was better, Nagorzanski's thoughts were relative to the assignment that was given: "I think the second I-Day was better because the materials stimulated more in depth dialogue about targeted issues, which made it easier to have meaningful conversations." Jackson agreed, saying that he simply enjoyed "the prayer service," which he thought was the most interesting part of the whole experience, and the opportunity to hear "everyone's stories beforehand."
While also thinking that the prayer service was well done, Nagorzanski felt that the reflection was his favorite part of the I-Day because "some of the areas discussed served as good starting points for reflecting and discussing."
Despite the differing viewpoints on the overall success of the I-Days this semester, many students still believed that it accomplished its goal, which was to spark future conversations about not only gender issues and family dynamics, but also about the perception that we as a society exclude those who might be perceived as different from us.
Jesuit faculty members are working hard to ensure that the upcoming I-Days next semester will be successful, so be sure to participate!