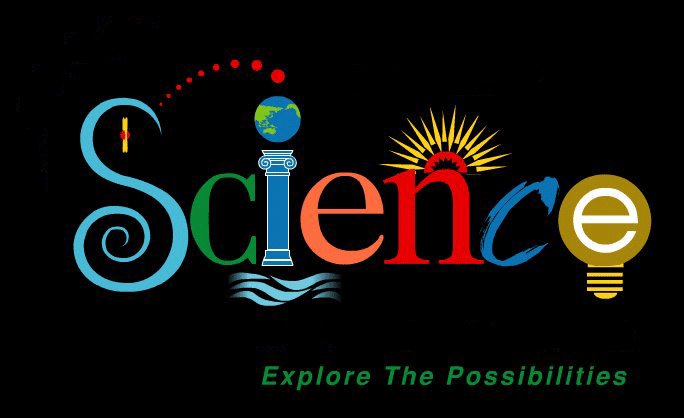 In their four years at Jesuit, members of the class of 2012 have seen their school change around them in both the aesthetics of major renovations and in additions to personnel, with teachers funneling in and out over the past four years. But in the hustle of recent school excitements, 2012'ers may have overlooked a major change to their class selections. Most students haven't realized that the school has implemented a series of new science courses that are now offered to seniors. Now, Jesuit can provide its students with courses that will match or develop their future college preference, courses that cover engineering, anatomy, astronomy, and even marine biology.
I had the chance to sit down with Mr. Bob Lanier of the Science Department, who said that a few years ago, the faculty decided to provide more variety than the traditional Advanced Placement electives such as AP Physics–B,  AP Physics–C Mechanics, AP Physics–C Electromagnetism, AP Chemistry, or AP Biology that were previously available to students. The new classes are based on the experience and subject familiarity of the teachers, and their assessment of student interest in each subject. Many ideas were tossed around, such as "The Natural History of the Vertebrates," but the list was narrowed down to the seven classes listed below.
Check out some of the courses below to plan for your senior year, and for more information, contact Mr. Ben Kirby in the Science Department.
Astronomy – The Solar System [742]
and
Astronomy – Stars and Galaxies [744]
Length: One Semester each
Teacher: Mr. Steve Rowley
Description: If you've ever looked up into the night sky and wondered how it all works, the galaxies and universe, suns and stars, then this is the class for you. Black holes, stellar evolution, and constellation classification are just a few of the fascinating topics discussed in this course. You will learn not only about the deep mysteries of the universe but also about how they work and impact each other by integrating physics, chemistry, history, biology, and a plethora of other scientific fields. And that's just the course material; any time you have a teacher as intensely rehearsed in science as Mr. Rowley, each class is bound to be filled with incredible stories and facts that would leave any student bewildered and wide-eyed.  But this course is not just bound to the classroom; it involves  astronomical observation of radio emissions of stellar bodies via telescope in an evening observation meeting every month.
Ask a senior:
"Mr. Rowley always has a story to tell…I'm never bored and the material is fascinating"-Bruno Johnston
This class meets four times a week.
Anatomy & Physiology [745]
Length: yearlong course
Teacher: Mr. Bob Lanier
Description: For any underclassman looking for a career as a doctor or any sort of medical professional, this class is the perfect introduction. Unlike any other course at Jesuit, A&P is taught and specifically tailored to anyone interested in medicine, nursing, nutrition, physical/occupational therapy, sports medicine, athletic training, exercise physiology, and general fitness. This class covers organizational levels of the human body (skeletal, muscular, and reproductive), metabolic transfer of energy, human development, and heredity. This class also conducts hands-on lab experiences, including the dissection of a fetal pig. Because this is an entry level college course, students will also learn professional medical terminology.
Ask a senior: "Mr. Lanier combines both humor and [stories of] sports injuries to help the class relate to the intense topics discussed in anatomy" –Dalton Eudy
This class meets four days a week.
Genes and Behavior [746]
Length: One Semester
Teacher: Dr. Todd Gruninger
Description: Do genes control our fates? Do all behaviors have a genetic basis? Genes and Behavior is an in depth class that goes way beyond the basics of Darwin's evolutionary theory you might have learned in freshman biology. This class explores the complexities of behavioral, evolutionary, and environmental influences that molded both animals and humans into the intricate beings we see today. Through book discussions such as The Selfish Gene by Richard Dawkins, students will study the origin of species, evolution, aggression, population control, battle of the sexes, and the origin of selfishness just to name a few. Through lab activities, students will learn how to collect and use behavioral data, which they will present at the end of the course. This course is not only an exciting course, but also a great introduction for anyone thinking about genetic technology or engineering.
Ask a senior: "Dr. Gruninger explains evolution and the beginning of life, which I like because it's nice to know where I came from" –Lane Acosta
This class meets four times a week.
Introduction to Engineering [748]
Length: One Semester
Teacher: Ms. Julie Carver
Description: Engineering is certainly a popular career, but many people might be intimidated by which field of engineering to choose. Luckily, Jesuit provides a course that touches on all the major aspects to provide a taste of each one. During the semester, students will learn about aeronautical, electrical, mechanical, civil, biomedical, and computer engineering, a wide array of topics that will present design challenges such as robot construction and paper airplane modeling. To further develop student familiarity with these topics, Ms. Carver has arranged site visits to industries and engineering firms and lectures from experts on certain engineering topics. Through this course, students will develop their knowledge of how the components of our world function, how to improve those functions, and how the functions can impact the science community.
Ask a Senior: "I want to be an engineer, and building paper airplanes and robots is something I love doing in class"- Brandon Jackson
This class meets four times a week.
Forensic Science [750]
Length: One Semester
Teacher: Ms. Catherine Clayton
Description: Forensics offers a college-level class that's designed to introduce students to the basics of criminalistics. Students will learn about all aspects of crime-scene procedures, such as evidence-collection, data recording and advanced scientific method for the purpose of investigating crime. Ms. Clayton combines fields of physics, biology, and chemistry as part of the understanding of data and evidence. The course has field trips to the UNT Forensic Science Department and the Dallas Police Department so students will have a greater understanding of how and why forensic techniques are used. Also, a history of forensic science, crime scene processing, and evidence collecting will be included. The course contains many hands-on labs that imitate realistic scenarios of crime scenes and will ask students to present findings and defend conclusions.
Ask a Senior: "This class has great experiments and procedures. I want this class because forensics caught my attention through movies and TV." –Roberto Hernandez
This class meets four times a week.
Marine Biology [752]
Length: One Semester, summer only
Teachers: Mr. Ben Kirby and Dr. Todd Gruninger
Description: The course explores marine life and the  human effects on coral reefs.  Lab work is conducted in the British Virgin Islands. For more on this once in a lifetime experience, go to https://jesuitroundup.org/?p=3968 and check out Will Schneider's article.
Additional tuition and fees required. Number of students is limited.