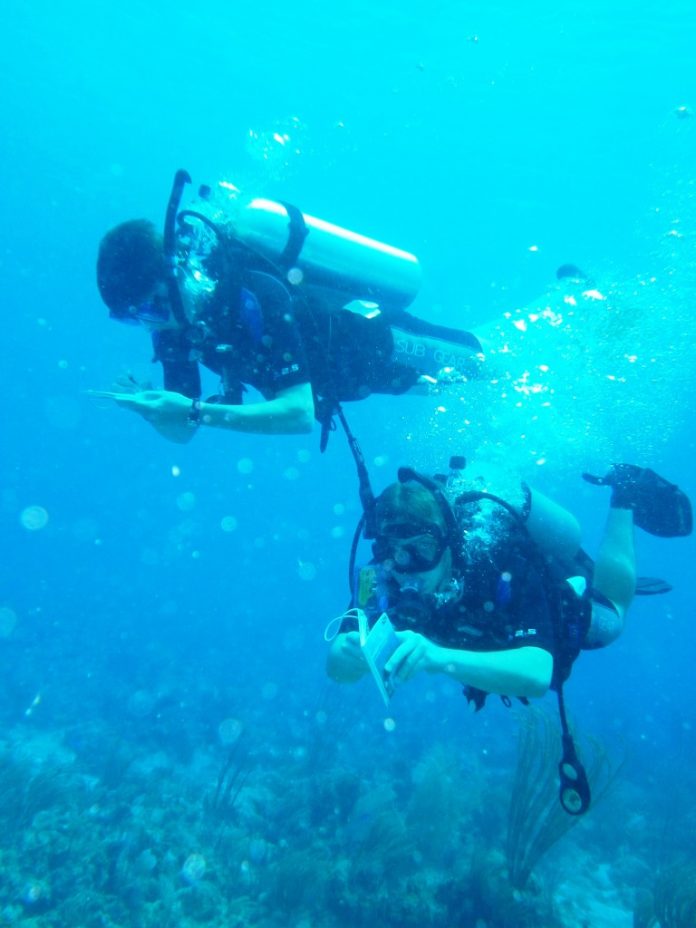 When Jesuit students think of science courses, periodic tables, complex equations, and bug projects probably come to mind. Few, if any, students associate science class with sugar beaches, crystal-clear Caribbean waters, or shipwrecks. But for students enrolled in the Marine Biology science elective this summer, sea and sand will be as much a part of their learning environment as traditional classrooms and textbooks.
This July, Jesuit's Marine Biology course will cap off three weeks of classroom instruction with a weeklong trip to the British Virgin Islands to study ocean ecosystems in a uniquely hands-on way. And this week, science instructors Benjamin Kirby and Dr. Todd Gruninger released a promotional trailer highlighting the trip and the Dive BVI program.
For more on the marine biology class, check out senior William Ward Schneider's article on his experiences last year: https://jesuitroundup.org/?p=3968
Dr. Gruninger said in an interview that he believes hands-on experience is essential to understanding marine biology. "It's hard to understand what marine biologists do [from reading in a textbook]," said Gruninger. "The guys benefit from going to a beautiful place and actually seeing what the job entails. You can make pictures look really pretty on the iPad, but there's a lot to be said for actually being able to dive."
The Marine Biology class is also notable for its early adoption of the iPad in its curriculum. Last summer's course served as a guinea pig for tablet use in the classroom, and Jesuit plans to model its iPad adoption after the course. "The iPad use is probably going to stay the same this year," said Gruninger. "The guys seem to really like the iPads… It makes the entire course electronic."
For more on Jesuit's 2012-2013 iPad policy, see Clark Durham's article for The Roundup: https://jesuitroundup.org/?p=7296
Though the course is only in its second year, Gruninger hopes that continued student interest will keep the course alive. "As long as there's interest, we'll do it. We'd like this to stay around with continued interest."
See the video link below for Marine Biology's promotional trailer put together by Kirby and Gruninger.