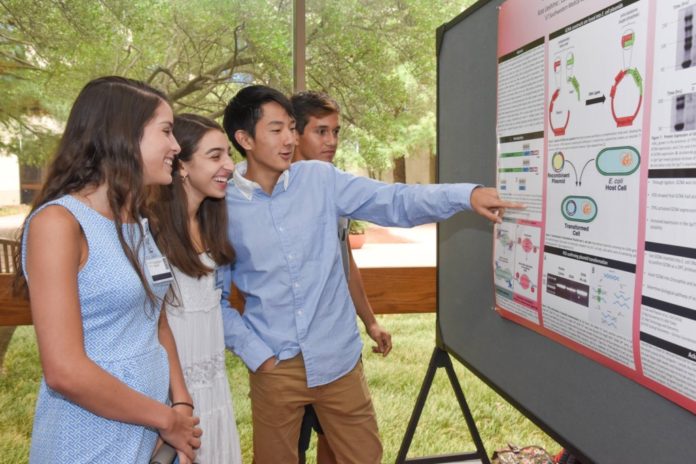 Work it! You can do this! Just one! More! Milliliter of Polydimethylsiloxane?
I'll bet you thought I was gonna say one more rep….
Rising seniors Sean Holden, Kota Ueshima, and Reed Zimmermann got some serious mental workouts in this summer as research interns at UT Southwestern.  
These three students participated in the highly competitive STARS research program. Upon acceptance, each student was assigned a faculty mentor to guide them through the scientific process and assign them a real (scientifically meaningful) research project.
The Work
In early June, the STARS interns received projects and faculty mentors to guide them through the process. They spent the next two months working full time to complete the project. At the end, the students presented their posters to colleagues and other faculty.
"Doing research in high school was a unique and valuable experience," began Holden. "I was working alongside graduate students who knew much more than I did, so I had to learn quickly and often ask for help. However, I was surprised how independent I had become in my experiments towards the end of the internship."
"I think it was cool to be in this real life experience," Ueshima added. "There was much failure but then a meaningful success to it."
The Social Aspect
Over 50 DFW highschoolers participated in the program, all rising seniors. The internship demanded a lot of work, but it also provided social activities for the participants.
The Sunday before starting at UT Southwestern, STARS interns went to Group Dynamix for some team-building.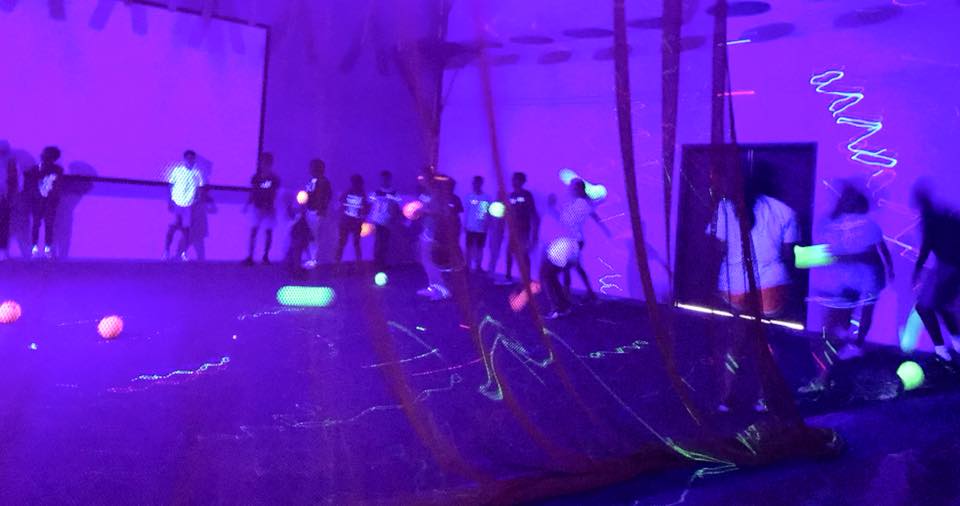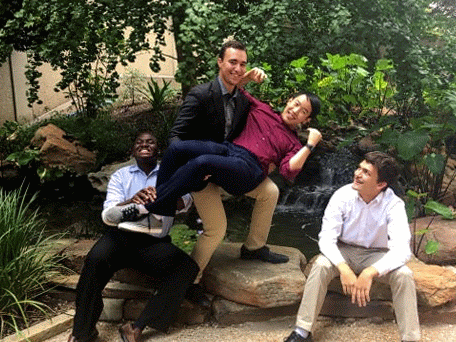 The program treated everyone to a Saturday at Main Event, in addition to an on campus scavenger hunt.
Students also organized their own events like lunch at Klyde Warren Park, and going to 7/11 on 7/11.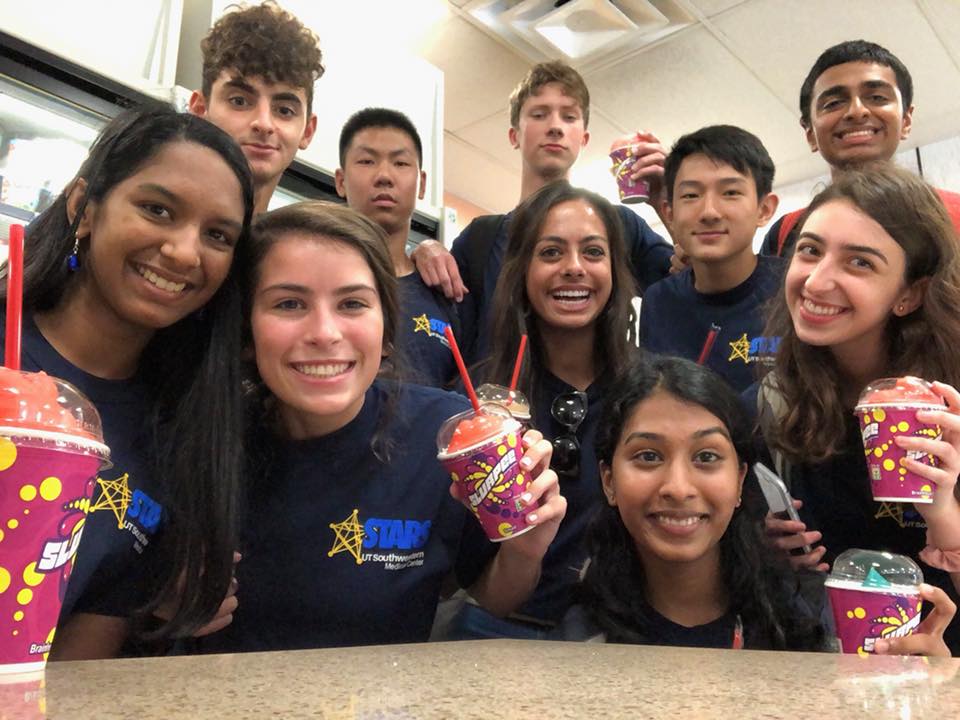 "Meeting the STARS students from other schools was always cool and allowed me to make some great friends," remarked Holden.
Expanding Scientific Horizons
To expand the interns' scientific knowledge, speakers came every Wednesday to present their research. For the final presentation,  2011 Nobel Laureate
Dr. Bruce Beutler
spoke on "Mutagenesis in the Mouse."
Kota remarked, "My favorite part of my program was meeting all the cool doctors, and the seminars were very cool to see real-life and successful research which had taken years on their part."
The students also received college and career guidance. A college admissions counselor and previous STARS participants (current students at Yale, Harvard, Stanford, etc.) gave their perspectives on the college process. Med-School students also talked about various career paths in science and medicine, such as the
MD-PHD program
.
Future Direction
After the summer, STARS hosts numerous reunions and does an excellent job of staying in touch with participants. Ueshima, Holden, and Zimmermann will be presenting their research at Jesuit after school on September 17. Everyone is welcome to come, especially prospective applicants. It is truly an amazing experience. I strongly encourage interested students to apply junior year – see Mr. Von, Mrs. Boyle, or Mrs. Sanchez for more information.