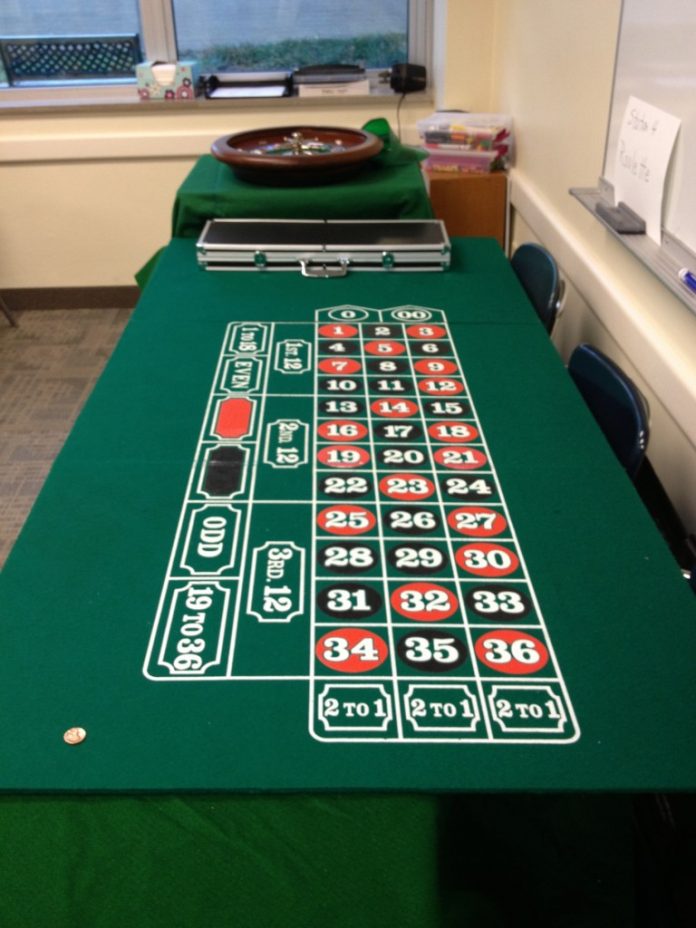 Donning their best poker faces, the students in Mrs. Bean and Mrs. Mattachione's statistics classes have bluffed, called, and raised their way to victory. In a brand new classroom activity, these two statistics teachers have been hoping to teach the seniors in their classes about probability by constructing a casino in their classrooms.
Attempting to have a very real and physical experience, the teachers have brought out the familiar green card tables, a slots simulation, and even a real roulette wheel.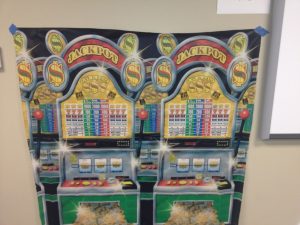 Featuring 3-card poker, slots, craps, blackjack, and roulette, the newest casino on campus has been teaching the statistics students a real lesson about gambling. Once the students play each game, they record how many times they either win or lose. Most of the time, the students reported losing money, especially with the slot machines and roulette.
Mrs. Bean believes that the experience actually discourages gambling for many of the students when they "realized how many agonizing defeats" they encountered. Some of the students, however, are real gambling pros and have had quite a few victories. Taylor Tibbits '13, a student of Mrs. Beans' and a well-seasoned gambler, said, "It really sends an adrenaline rush through your body."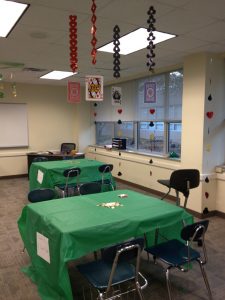 As far as learning statistics, this activity teaches a lot about probability. The students have learned about the various poker hands and the chances of each hand appearing.  Armed with this knowledge, the students were ready to play. Each student was given 5,000 "dollars" to play the games with. So far, no prize has been decided on.
Even if they didn't know how to play the games when they started, everyone learned quickly and has been having a great time. Mrs. Bean even said "people who haven't played [before] may be getting as much or more out of it than someone who has."
Mrs. Bean herself created the idea for the activity. In the past, the class had played calculator games to simulate gambling, but this year, she stepped things up a notch and decided to use a real roulette wheel and card tables. She believes that having the physical thing there "is much more concrete… You could talk about rolling dice, but when you sit there trying to roll craps, it's a little bit different."
The casino activity began on December 4th, 2012 and will continue past the Christmas break. It will continue to increase the students' knowledge on probability, as well as bring fun into the classroom.