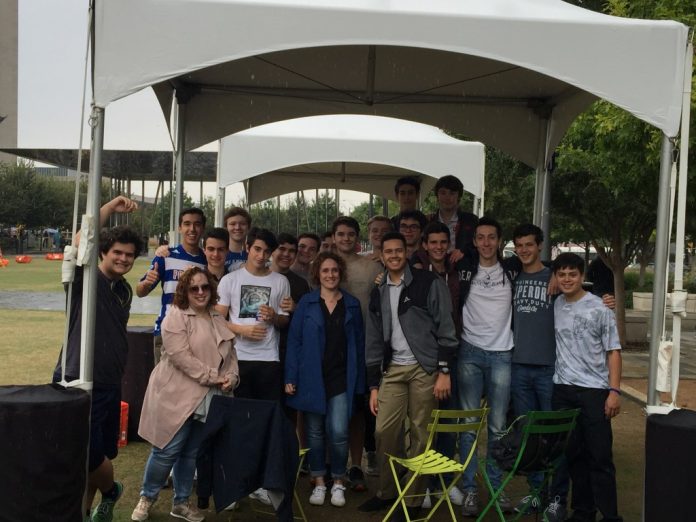 Since the reign of the Roman Empire, the culturally rich Italy has had a profound impact on Western Civilization. From the food we eat, to the language we speak, Italian influence is ever-prominent in today's world.
This year is the first year that Jesuit Dallas Latin students participated in an exchange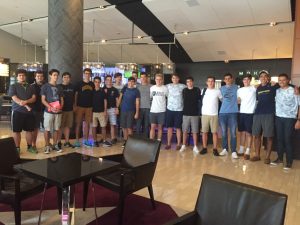 program with students from Istituto Leone XIII, a Jesuit school in Milan Italy.  Ms. Druebert, a Latin teacher at Jesuit and the officiant of the program explained, "The Italian students visited us for the first 2 weeks of November. We will go see them over spring break and the week after."
Applications were open to all Jesuit Latin students and opened in the summer. Nico Elizondo '18 explained that "[the application inquiries] weren't surface-level questions,they were deep questions to make us think about the trip. I applied because I have a deep love for Italy," he continued.
"I have been trying to learn Italian for the past couple of years but with no success (I am still trying!). I remember towards the end of Freshman year, I talked to Ms. Druebert (my Latin 1 teacher) and told her that having a trip to Italy would be really fun (after hearing about the China trip the Chinese students were taking). She responded with telling me that she had the same idea for a long time! So many things worked out in my Sophomore year to where we could organize a trip and I was very excited to apply. I have never been to Italy, but maybe my Italian blood is calling me back!"
Gabe Anguiano '18, another host, noted that "hosting an exchange student would be a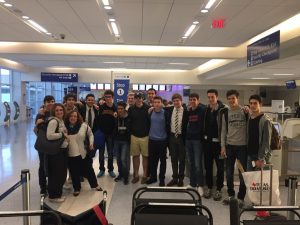 meaningful life experience." "I've really enjoyed seeing cultural distinctions between Italy and America. There are so many differences between our culture and that of Italy, and it's really interesting to slowly discover these differences while hosting an exchange student," he added.
But why do Latin students visit Italy? According to Elizondo, "Latin and Italian are actually very close. There are a lot of differences of course, but the words are very similar, they are just pronounced differently. I have a friend who told me 'Italian is just poorly pronounced Latin.' "
"Latin and Italian are very similar. The words are often very similar or, occasionally, even the same," concurred Druebert.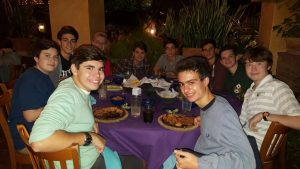 Jesuit Latin has other benefits too. "Ms. Jones and I work very hard to make our classes engaging–whether through playing games to learn grammar or talking about life in ancient Rome or Roman history.  There are great ways to get involved with Jesuit, too.  They can join Junior Classical League and visit other cities and even states to compete academically and athletically," commented Druebert.
Anguiano continued, "More than sixty percent of English words are somehow derived from Latin, and so a strong Latin vocabulary strongly correlates to increased verbal SAT scores. Freshman English courses are made trivial through basic Latin vocabulary."
Whether it be a love of languages, foreign culture, or both, the exchange program has already proven to be a meaningful experience. Druebert concluded, "I enjoyed watching the Italian and Texan students become friends and experience the culture of another country. We have truly made life-long friends through this experience.  I can't wait to visit them in March!"
Photos by Ms. Druebert