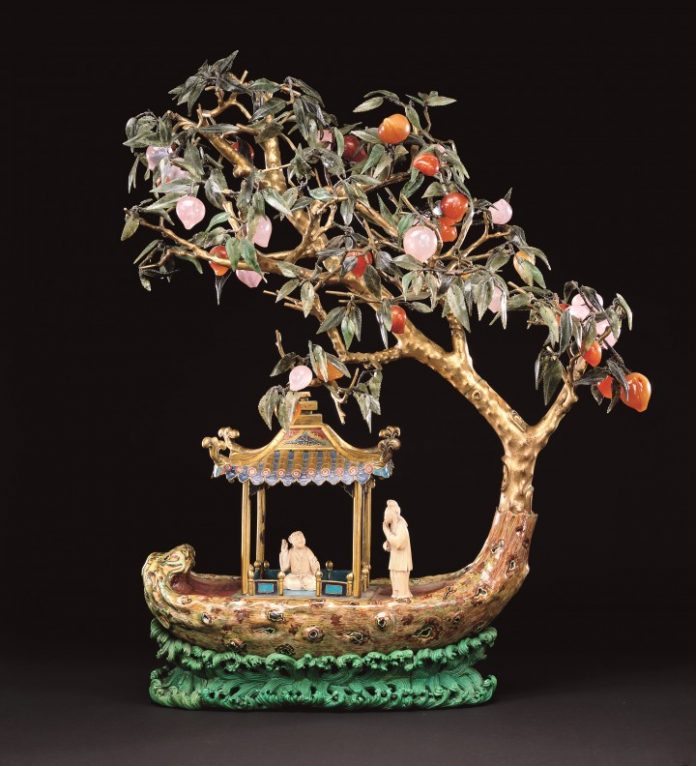 Some might think that you have to travel across half of a country and a massive ocean to East Asia in order to experience China's unique culture. However, similar experiences sometimes lay right around the corner from you.
Jesuit's Mandarin Chinese students recently trekked across the metroplex to a Chinese supermarket called 99 Ranch. Mandarin instructor Mrs. Margaret Rodriguez commented on the purpose of the trip, saying, "students [had] the opportunity to see and try the different types of Chinese food that we've discussed in class." Such a market offers many products not normally found in your neighborhood Kroger. "Students seemed particularly excited to buy small snacks and loose leaf green tea," added Mrs. Rodriguez about the variety of interesting goods available.
Next came a visit to the Crow Collection of Asian Art downtown. There, the students took part in a program aimed at educating people about the art in the collection. Separate groups of Jesuit students were led throughout the museum to view the pieces, but it was how the docents went about showing them that was interesting. "We weren't told anything about the items at first, and students were asked to notice details about the artwork and to use their background in Chinese culture to venture guesses about the history and purpose of the different objects," said Mrs. Rodriguez. Two of the pieces that they saw were the tribute gift, which is this article's featured picture, and the horse below.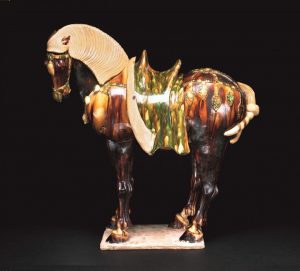 Finally, they ventured to Chinatown in Richardson for some lunch at Jeng Chi, a Chinese restaurant. "Students drank tea, tried several types of dumplings, green onion pancakes, friend noodles, and other authentic Chinese dishes," Mrs. Rodriguez recalled. "This was also a very popular part of the trip." After finishing every last morsel, they saw some Chinese monuments in the garden at Jeng Chi.
Mrs. Rodriguez was thankful for such an opportunity to do some fun, hands-on learning in the community. "I am very thankful for the support of the language department, our parent sponsor Keren Deng, faculty sponsor Sheryl Row, and bus driver Rick Leal."
She added that the "exciting" trip was an excellent supplement to what the students had been learning about in class, particularly the Crow Collection's art and the dishes that they were able to taste. Hopefully, the students will be able to broaden their worldviews of Chinese culture as they continue to learn about the fascinating history of an intriguing culture.
Be sure to keep up with The Roundup for all Student Life coverage!