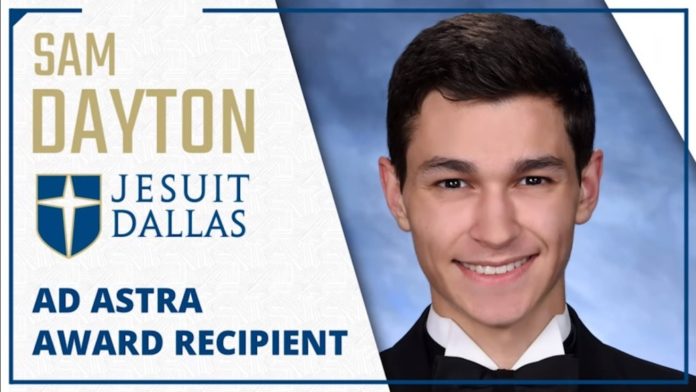 Jesuits refer to many important Latin phrases and acronyms to remind them of their duties  throughout their lives. Ad Mejoram De Gloriam. Cura Personalis. MAGIS. Men for Others. They all call Jesuits back to their primary obligation: The Lord. However, few stand out more than the phrase "ad astra."
Ad Astra is a Latin phrase meaning "to the stars," and the Ad Astra Award recognizes the students who have demonstrated exceptional leadership in efforts to serve the Community Service and Social Justice program at Jesuit Dallas. These students have gone above and beyond in their efforts to serve the community, setting an example for all Jesuit students. This year's winners are: Sam Dayton and John Noel.
Sam Dayton '20 has played an active role in the Jesuit Chess Club and JCL, along with maintaining exceptional grades during his time at Jesuit.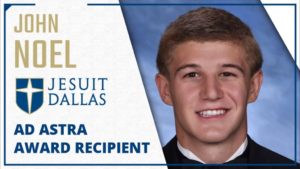 John Noel '20 has launched a start-up program during his time at LaunchX called TrackerCase Company along with serving in the Social Justice program. He has also embarked on the Peru immersion trip.
Congratulations to both of our winners!
And as always, check back to The Roundup for more coverage of commencement awards!