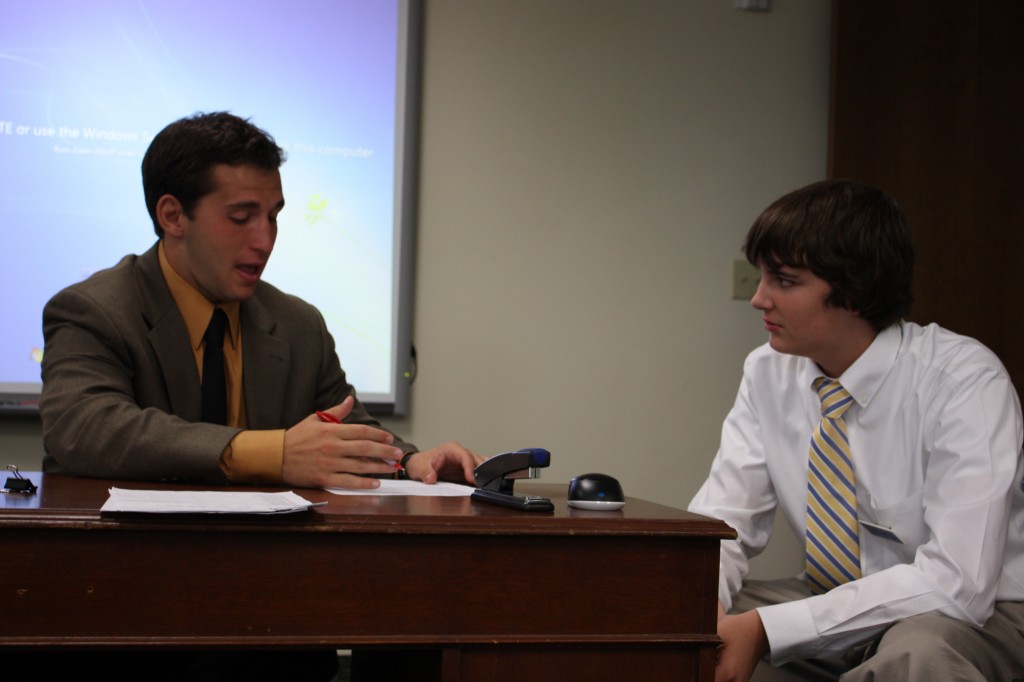 "New Teacher Orientation" is one reason why the faculty and the teacher-student relationships at Jesuit are so great.  According to Mrs. Elise Stewart (Director of Faculty Development), who made this program what it is today, the New Teacher Orientation "is a mentorship program where veteran teachers are assigned to new teachers to prepare them for their journey towards becoming Ignatian educators." Additionally, Jesuit seniors are invited to give advice to these teachers based on their experiences with the faculty from the past three years.
This program has been at Jesuit since before Stewart came here in 1993; however, it went through a significant change in 2001 after she went to a colloquial "gathering of all the Jesuit secondary schools that were participating." At this gathering, she saw a presentation by St. Joe's Preparatory School in Philadelphia, where they held a week-long orientation for their ASC participants.  Stewart was inspired and "incorporated it into the orientation for new teachers at Dallas Jesuit."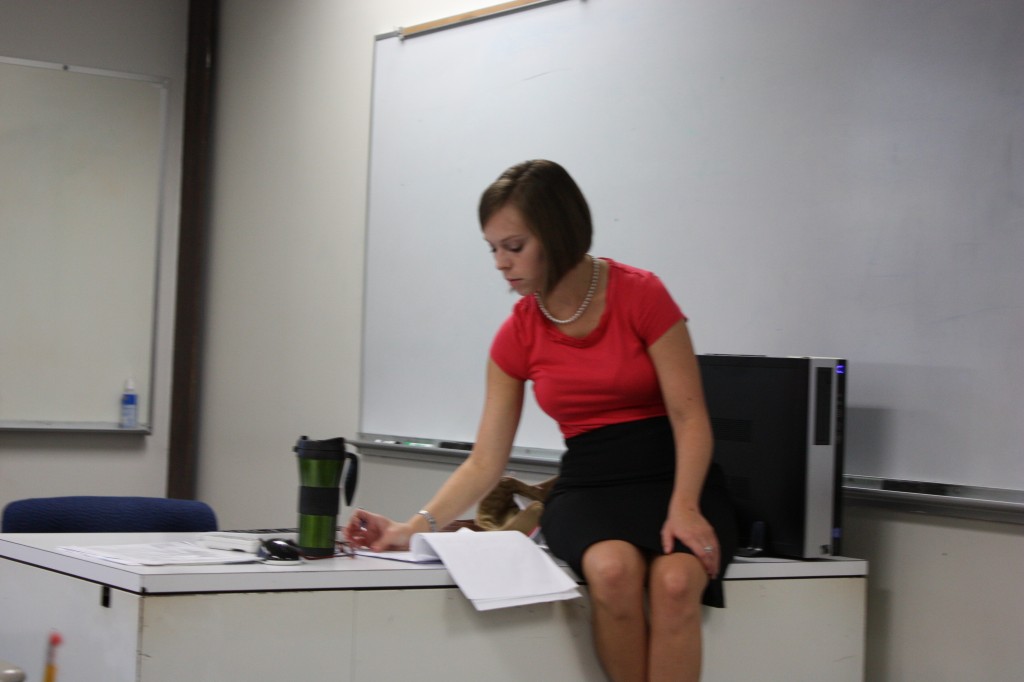 Before hiring new teachers, Stewart makes sure that they enjoy teaching teenagers and are willing to help the students reach their goals in modeling the Profile of a Jesuit Graduate. The responses I received to the question "What brought you to Jesuit?" certainly reflected this. Mr. Sam Wilson, SJ, an English teacher said, "I am a Jesuit in formation and part of this formation is to teach high school…I love to teach English…and Dallas Jesuit had an opening so here I am." According to Dr. Joseph Ryan, "I came to Jesuit because I believe the world is badly in need of Men for Others." And according to Ms. Sarah Jewell, an English teacher: "My interest in teaching at a Catholic, College Prep school stems from my own great experience in such schools. Jesuit's unparalleled reputation and various personal and professional growth opportunities brought me specifically to Jesuit Dallas. I look forward to becoming a part of this caring community."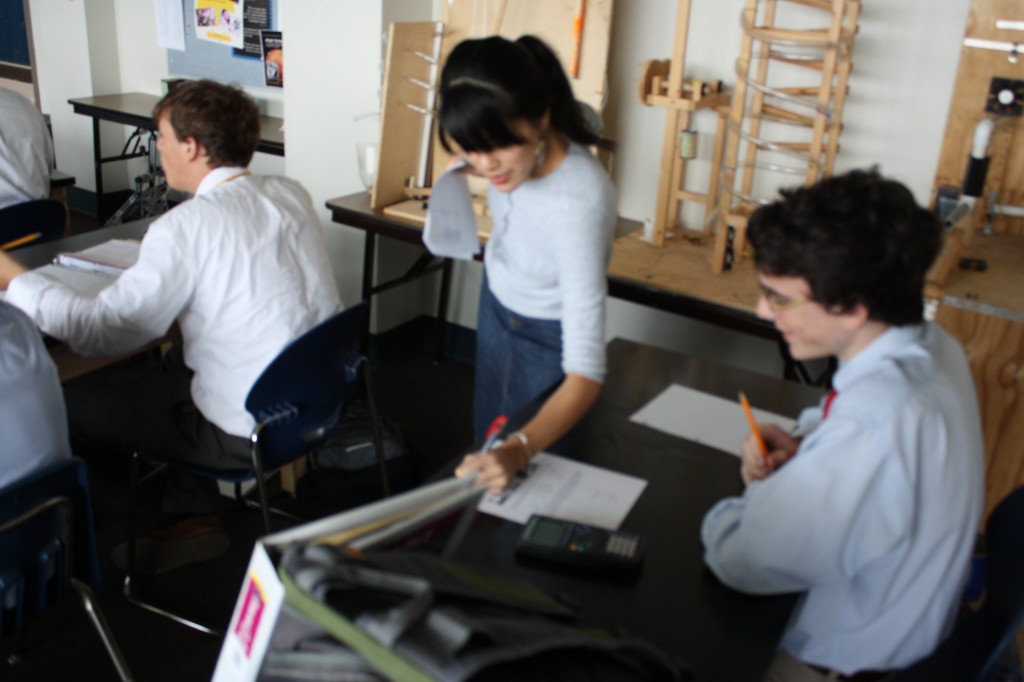 Additionally, the new teachers this year are diverse in their interests and backgrounds. Ms. Jewell, a graduate of the University of Arkansas (and a true Razorback fan) enjoys "reading, writing, and talking (probably all of the typical English teacher 'likes').  Most of all, I enjoy spending time with my family and friends."  Mr. Matt DuRoss, who teaches Freshman Argumentation and Scripture, is a graduate from Dallas Jesuit and went to Loyola Marymount University for college. According to Mr. DuRoss, "I came back to teach at Jesuit because I loved my experience here and I am very glad to be back."
Teachers' office doors are almost always open welcoming the students. The faculty not only cares about the students' learning experiences, but also about their development towards becoming Men for Others.  We welcome the new teachers to Jesuit College Prep.
New Faculty/ Staff for the 2010-2011 School Year
Last year Mr. Matt DuRoss served with the ASC.  He explains: "I always knew I would be a teacher and  last year was a type of test run for me.  I knew I would never find a more rewarding and fun career."  DuRoss notes that teaching freshmen and sophomores is "astronomically different but he enjoys the challenge of adapting his teaching style" to each class's needs.  DuRoss  is involved in Peer Ministry and the Gaming Club.  He also drives the bus for debate tournaments.  He enjoys fishing, trivia games, and the beach.  He also enjoys reading and recently finished the historical fantasy The Game of Thrones by George R. R. Martin.
Another former ASC faculty member Last year Mr. Kurt Freund was part of the ASC and, of course, he graduated from Jesuit.  He has found Jesuit to be "unbelievably supportive.  The faculty, my mentor, the administration all help me, offering advice and insights" into how I can be a better faculty member.  But Jesuit is also demanding Freund explains.  There's a lot to do and "balancing library work with crew, while working on an English masters degree" can get tricky.  But Freund finds all this fun, too.  He likes talking to the students and connecting with them on various levels.  Almost unbelievably, Freund finds time to read.  He's studying Joseph Conrad and reading The Divine Comedy for pleasure.
The Social Studies department added Ms. Katie Guinn to teach both U. S. and World history.  She moved here from Tulsa about a year ago and began teaching at the McKinney campus of Collin County College.  As a member of St. Rita parish she became familiar with Jesuit and applied to teach here.  After six weeks here she "doesn't feel as overwhelmed" as when she started.  "I finally feel like I'm getting a good footing," she explains.  "The students are great and the faculty very helpful."  Guinn serves as the Assistant Director for the Rangerettes.  Although she was not in drill team herself, she does have a background in ballet and jazz dance.  She has also agreed to moderate the new Foreign Affairs club.
Coach Brandon Hickman is another familiar face at Jesuit.  He coached here from 2001 to 2006.  Last year he coached at J. J. Pearce in Richardson.  He likes Jesuit's "good people who reach out to him through great mentoring and strong communication."  Hickman, along with many others, looks forward to playing in our new stadium facilities. Last week, the team practiced for the first time on the new field and Hickman believes it is "one of the nicest in the area."  In his spare time he coaches his son's Pee Wee Football team, jogs, lifts weights, and golf—a sport he insists he is bad at.
Mr. Jeff Hoffman works in Computer Technology.  For many years he ran his own companies, most recently developing custom data base software.  A neighbor of Mr. Mike Earsing, Hoffman knew about Jesuit for many years.  When Earsing asked him to teach summer school this past session, he agreed.  Then, a permanent job became available, and he took it.  When asked about his impressions of Jesuit after a few months here, Hoffman says, "This place is awesome.  Everyone is so helpful to the clients—the students—and to each other.  They have made my transition from industry to school extremely easy.  Because they contribute so much, I want to contribute more."  One of Hoffman's most recent contributions is joining the Beatles Club—that's joining, not moderating.  Hoffman describes himself as a "big time Beatles fan with loads of Beatles memorabilia" that he hopes to share with the club.  He also plays guitar with a classic rock band; maybe we will see him performing with the faculty band sometime.
Last year Ms. Sarah Jewell was completing her Masters in English and teaching composition at TCU.  As a graduate of an all-girls Catholic high school, she hoped one day to teach in a Catholic school.  She applied to Jesuit Dallas and now teaches both freshman and sophomore English.  She calls Jesuit "amazing" and is "most impressed with the interaction between faculty and students."  Jewell avidly follows college football, writes poetry, and reads for pleasure.  Her current book is Stieg Larsson's The Girl with the Dragon Tattoo. Jewell moderates The Jesuit Journal, Jesuit's literary publication.
Mr. Paul Maturi is one of the Assistant Athletic Directors and the football team's defensive coordinator.  He came here from McKinney where the coached football and baseball.  He got to know Jesuit's head football coach, Bob Wunderlick, back in 2004 and when an opportunity opened for him to come here he did.  "I saw this as another step to grow both professionally and personally," Maturi explains.  "Jesuit's reputation speaks for itself, and I am really happy to be here."  After more than six weeks at Jesuit Maturi  says, "I like how the school promotes caring for others both at school and in the community.  I'm impressed by how the students go the extra mile" to make life better for others.  Maturi stays busy with his family and job, but he does describe himself as a big fan of both Notre Dame and the Dallas Stars.  He also "plays a little golf when he has time."
One of the English department's new faculty members is Mr. Austin Ryan.  Last year he was student teaching through Marquette University in Wisconsin.  He posted his resume on the Jesuit Secondary Education Association's website, and here he is.  Ryan has made major moves before, so leaving the north for the south, the cold for the warmth did not bother him.  Ryan says he enjoys working at Jesuit so much that he is "waiting for someone to tell him that being at Jesuit is a cruel hoax.  I can't believe I'm having so much fun." He also notes that Jesuit "has a phenomenal support system" for new teachers which helps him tremendously.  He coaches Rugby at Jesuit and plays with a local men's team.  He also moderates the Graphic Novel club which has chosen Neil Gaiman's The Sandman for its first study.  In addition, Ryan enjoys cooking and knows how to correctly cook pasta.  Breaded chicken is a specialty.
Mr. Jonathan Segal, a 2005 graduate of Jesuit Dallas, served in the ASC program last year.  After six weeks as a full-time teacher he is "still amazed at how smoothly the teachers interact with the students."  Segal has taken on numerous extracurricular activities which continue his involvement with students outside of his classes.  He coaches cross country and track, moderates the Graphic Novel club, and will moderate a senior student prayer group beginning next week.  He likes running, soccer, going to museums, and reading.  His most recent fun read is Perseposis by Marjane Satrapi.
Shepton High School in Plano lost one of their science teachers to Jesuit this year.  Ms. Tiffani Tran, a graduate of the University of Texas at Austin, teaches chemistry and physics.   She learned about Jesuit through one of her closest friends Mr. Joe Nava. She laughs when she says, "We would always insist that one day we'd teach in the same school."  Tran moderates the Pro-Life Club because she believes in "walking the talk.  I could not bring God into the classroom in the public schools," she laments.  She loves being able to do so here, especially in the science classroom.  Tran enjoys sailing and running, putting on retreats, and volunteering for pro-life events.
Mr. Sam Wilson, S. J. could have taught in college, but he chose high school believing it would help him grow as a religious man.  Jesuit Dallas has exceeded his expectations.  His classrooms "full of very bright students are a joy to teach but also sometimes much harder to teach than he thought they would be."  Teaching such smart students requires energy and discipline.  Wilson describes himself as "an outdoor person who spends as many weekends as possible in area parks" enjoying nature.  He may bring his blues guitar with him which he has played for 20 years.  Back at Jesuit Wilson serves as the chaplain for Crew, moderates the Young Republicans, and works with parents who wish to experience the Spiritual Exercises.
Photography by Derek Lui