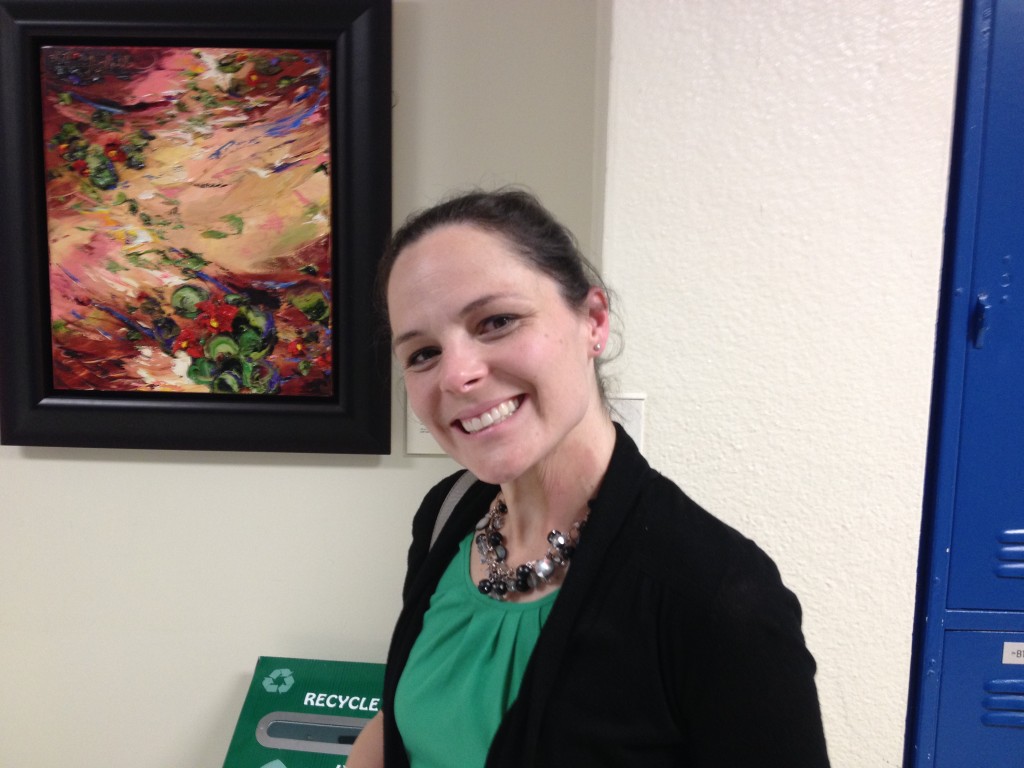 We all know her as our beloved Educational Technologist, the person we see when our iPad won't connect to WiFi or when we neglectfully toss our iPad and the screen cracks, but come August 21st of next school year, Mrs. Michele Williams will no longer be magically solving all of our technology problems as head of Jesuit's technology integration. Instead, she will be tackling much greater issues, replacing retiring Mr. Fred Donahue as Jesuit's new Assistant Principal.
Mrs. Williams, who has done a superb job coordinating the school's technology with the introduction of iPads into the classroom, and who also has extended her role here at Jesuit as a senior calculus teacher, was approached by administration in late March in regard to the vacant position. She was extremely honored by the gesture and ultimately decided to take the promotion because, as she remarked, "first and foremost I am committed to the mission of the school, and I am committed to helping individuals grow towards a closer realization of the Graduate at Graduation, and I think that the position that I'm taking lends itself to helping faculty grow towards that same vision." She added that she was " very excited" to be a part of this process of growth, one of the key components characterizing Jesuit as an aspect of the Profile of the Graduate at Graduation.
As Assistant Principal, Mrs. Williams will be tasked with carrying out many of the same responsibilities that Mr. Donahue currently possesses, divulging, "I will be doing a lot of the logistical stuff in terms of sub scheduling, making sure we maintain our accreditations with various organizations, keeping good relationships with people like AP Central, and I'll also be doing a lot of work with the veteran faculty in professional development." However, she hinted at some upcoming changes concerning her role and the roles of others in the Administration department: "There's going to be some reorganization within the administration team in terms of responsibilities to best play to the strengths of the individuals on the team."
The transition from Educational Technologist to Assistant Principal is surely a quite daunting one to say the least, but under Mr. Donahue's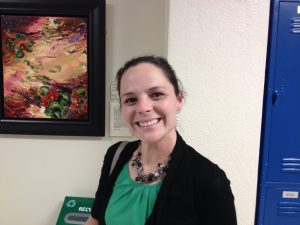 guidance, Mrs. Williams has already begun the process and is looking forward to learning from one of the best administrators Jesuit has ever had. She described the frequent meetings that she and Donahue have held in preparation for next year, expressing her gratitude for his willingness to work with her by saying, "Mr. Donahue has been incredibly generous with his time. He's very open to having questions, offering information as it comes up." Already, she has learned a significant amount from Donahue and looks to be in excellent shape heading into the next school year with preparation for several of her duties in the works: "On certain days I'm doing the sub list, right now I'm working on the proctoring list… I'm also working with Mr. Kirby and Mrs. Stewart to start working in terms of departments and schedules and things like that. It's kind of been an ongoing process since the decision was made back in March."
While she has spent many hours already consulting with Donahue on how to perform her job effectively, Mrs. Williams humbly denied that she could meet the standard he set during his tenure, emphatically saying, "I don't pretend to think that I can replicate [Donahue's] impact. I think that would be foolish of me to think. No one can replace Mr. Donahue for sure."
However, others seem to think she has what it takes to significantly impact this school for the better and perhaps to match or surpass Donahue in the magnitude of her influence. This testimony from her former student Dominic Iannelli '15 reinforces this auspicious thought, speaking to some of her unique qualities that will translate from the classroom and aid her in her ability to carry out her administrative responsibilities with excellence: "Mrs. Williams was my calculus teacher this year and she always kept the classroom disciplined but she also let us have fun while learning. She's very creative in her teaching and is skilled at speaking in front of and relating to guys. She also knows how to integrate technology into the curriculum because of her job as Educational Technologist, so I'm sure she'll be able to continue to help out a lot of teachers with that. I think she'll do a great job next year as Assistant Principal and I'm glad I got to have her as a teacher."
Regardless, whether or not she lives up to the expectations set by Donahue for the Assistant Principal position is no matter to Mrs. Williams, whose prime objective next year is not to dwell under her predecessor's shadow, but, simply put, "To survive… My primary goal is to learn, first and foremost, because I think I have a lot to learn. I've already learned an incredible amount. And to look at things that Mr. Donahue did very well, look at things that I need to change or adjust so that they work with my personality and how I work… and really work closely with Mr. Kirby and Mrs. Stewart on developing a better faculty."
The great responsibility and demanding, time-consuming nature of her promotion unfortunately mean that Mrs. Williams will no longer be involved with managing the school's technology, leaving a great gap to fill. However, she believes that her current job as Educational Technologist "is in very good hands" with her successor, current Social Studies teacher Mr. Mark Batik. "I'm going to trust him with those responsibilities," she continued, sure that he will replace her splendidly in her former position come the fall.
Although you won't hear her assertively keeping Jesuit students in line with the booming voice of her predecessor Mr. Donahue, Mrs. Williams will fill his shoes quite nicely and is an excellent choice to lead Jesuit in her new position. The Roundup staff would like to wish her well next year as she embarks on a new and exciting journey.