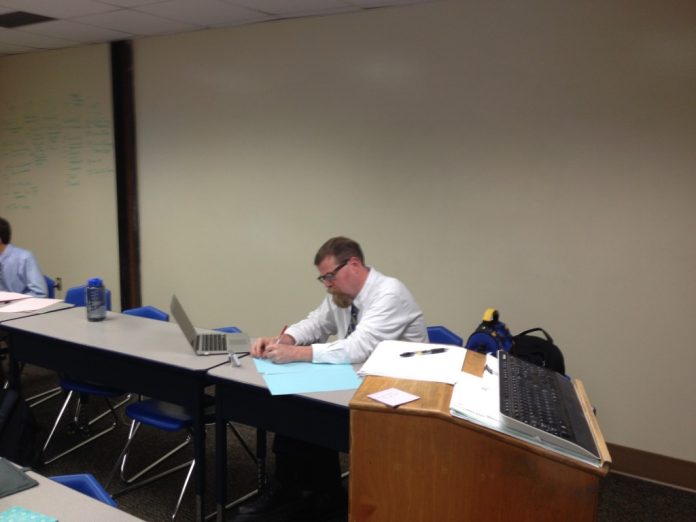 "Where you go one, you go all." This is a favorite quote of Mr. Dan Lingel, longtime Director of the Jesuit Debate Team and junior counselor. He uses it to emphasize the team aspect of Jesuit's Debate Team, where everyone contributes to the team as a whole. Because of his work for the Debate Team and the Texas Forensic Association ("TFA"), Mr. Lingel has recently been elected for induction into the TFA Hall of Fame. The TFA  oversees all speech and debate events in Texas, much like the University Interscholastic League supervises sports and academic competition. The entire debate community considers it a great honor to be inducted into the TFA Hall of Fame.
Mr. Lingel has been a member of TFA for his entire Jesuit career, almost 21 years, which allows the Jesuit Debate Team to compete in the state competitions. Along with being a member, Mr. Lingel has served on several TFA committees, and makes presentations at annual TFA conventions. Mr. Lingel helps to run and tabulate the National Debate Coaches Association National Championships, including assisting other schools incorporate speech and debate into their programs and including it math, science and other subjects. His longtime commitment and service to the TFA and the debate community in general is one of the many reasons why he was elected for induction.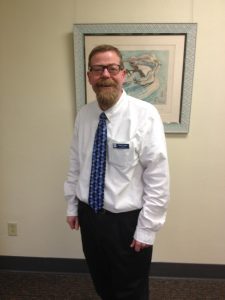 Upon learning of his induction into the Hall of Fame, a humbled Mr. Lingel said, "Debate is one of the most 'Jesuit' activities of all extracurriculars, as it teaches people to see things from all sides and be open to new ideas."  Mr. Lingel teaches his debaters to be "models in the community," with a strong emphasis on the Jesuit profile of the graduate. In fact, Mr. Lingel believes his induction to be a result of not only his immense service within the TFA, but also the success of the Jesuit Debate Team in competition and within the community.
Mr. Lingel's contributions are apparent throughout the entirety of the Jesuit community. Principal Mr. Tom Garrison believes that Mr. Lingel's experiences as a teacher, counselor, and coach allows him "to adapt his approach to helping each student he works with accordingly." Fellow junior counselor Mr. Paul McDaniel adds that he is proud of Mr. Lingel and believes that this induction is well-deserved. Ethan Tsao '16 has been a member of the Debate Team for a year, and he believes, "Mr. Lingel's passion for debate is contagious. He motivates not just Jesuit debaters, but debaters around the country." Debate Team member Joshua Cobler '16 showed that he also shares this sentiment when he said, "Mr. Lingel is a phenomenal debate coach. He's always been someone who I can go to with debate questions."
Mr. Lingel will be inducted into the TFA Hall of Fame on October 3 in Lubbock at the TFA's annual convention.