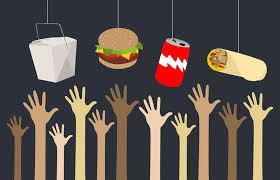 For almost all Jesuit students, the idea of senior year connotes a lot of freedom and privileges. Many underclassmen look at the seniors playing Spikeball in the Senior Courtyard or sitting through three straight free periods, and long for those benefits.
Well, they now have something else to be jealous of. Mr. Dion, during this past Wednesday's (January 24, 2020) senior class meeting, introduced the off-campus lunch privilege to the Class of 2020. A much-anticipated prerogative, the senior class erupted with joy and excitement at Mr. Dion's announcement.
Each senior can go off-campus for lunch six times from now until Spring Break at which the benefit will then be reassessed. In order to be eligible for off-campus lunch privileges, one must be academically eligible.
Starting the week of January 27th, seniors will be able to pick up their off-campus lunch card from the Student Life office and go eat by themselves or with friends. In order to leave campus, one must be in a free period and is not permitted to skip any class to go off-campus.
Many of the seniors are thankful for this new privilege. Thomas Johnson '20 remarked, "It's nice that we have [the privilege] now but I still don't like how it's extremely limited," referring to the condition of only being able to go off campus six times between now and Spring Break.
Regardless, this benefit will certainly augment to the greatness of senior year and introduce a new element of freedom to the upperclassmen!
Stay tuned to The Roundup for more on student life!