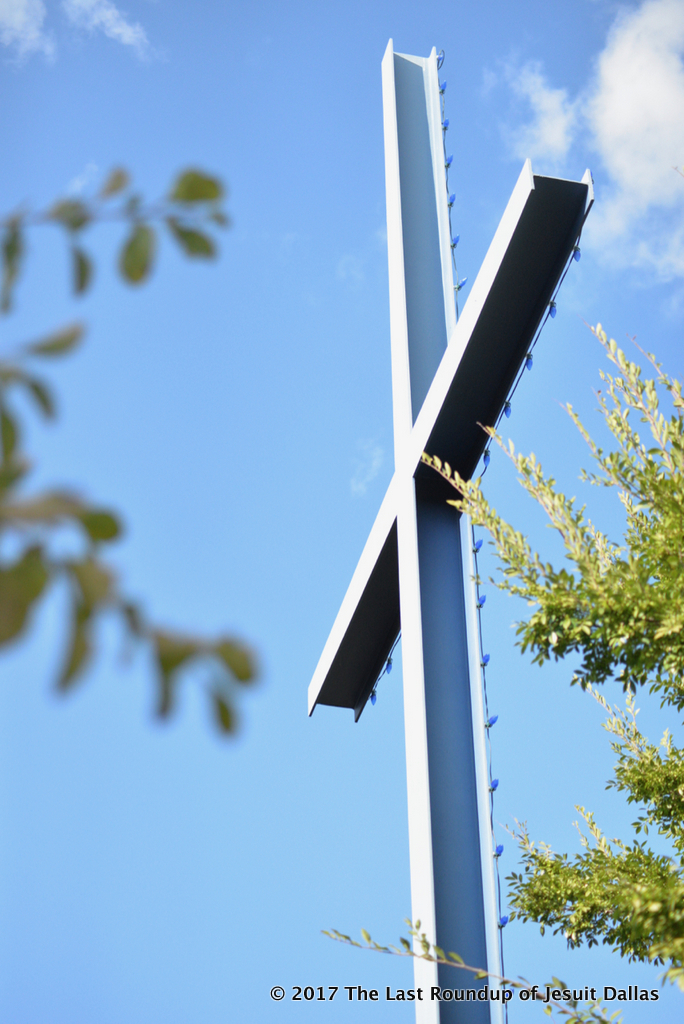 The leather ball is caught by the player near the large oval line. It seems as if the ball travels in slow motion through the air. While the hardwoods creak and squeak from the player's shoes getting in position. The ball is shot, grazing right through the orange-colored rim, while the arena erupts in obnoxious cheering and clapping. The 2021 Junior Basketball Teams so far this season have played exceptionally well, sadly almost finished with the entire season.
JV Gold stands with a record of 16-4 while JV Blue stands with 6-9 (not updated completely) according to the Jesuit athletics websites. What a start for the JV Basketball teams! So far both teams have played non-district/district, and have competed in two tournaments. First, the Naaman Forest Tournament earlier this season. And near the week after Christmas: the Jesuit Dallas Holiday Invitational. Gold has started district play and has gone 4-1 playing Irving Nimitz and MacArthur, Lake Highlands, JJ Pearce, and Richardson Berkner. Thankfully, no COVID cancellations for games have occurred throughout this season. Games wrap up around the week of the 15th in February.
JV Gold
JV Gold stands at 17-4 currently in the middle of district play, after a 73-13 win against Berkner on Friday. Near the beginning of the season, Gold had two big wins, against Dallas Carter 56-53 and Mesquite 62-27. These two promising wins started the season off on a high note that would get the momentum going throughout the next couple of games. To summarize their next couple of weeks they placed 2nd at the Naaman Forest Tournament. Next, Gold played Faith Family winning 47-42, and Mesquite Horn 57-49. Eventually, Gold later that next week brawled in the South Lake Carroll JV Tournament going 3-1.
Furthermore, they wrapped the first semester with a loss to a tough Denton Guyer team and a win over JJ Pearce. They placed 1st in the Jesuit Holiday Invitational over a talented Highland Park squad. Just a few days before school started up, Gold played Lake Highlands to start district play falling in the end.
Looking ahead on Tuesday, Gold plays @ Irving High School at 5:30. And later that week, the team competes against the Richardson Eagles at 5:30 on Friday night. Two exciting games full of action coming up this week. If you ever have a Tuesday or Friday without plans I highly suggest, you get the chance to watch both teams play!
JV Blue
JV Blue according to the Jesuit Athletics website states that the team's record is 6-9 at the moment. To summarize some of the season, the Rangers started off with the Naaman Forest tournament with a 1-2 overall finish to the tournament. Then 2 days later they competed against Rockwall winning by 8 during the Thanksgiving break. Then a tough loss to Frisco Lone Star, just a few days after the Rangers played Rockwall Heath blowing them out at home. Just after Blue played Hebron and Arlington Bowie lost by just 3 and 4 points.
But the Rangers competed and bounced back against the Highland Park Scots twice earlier in December after a big-time shot to win the game. And just recently on Saturday the 8th, Jesuit won by 2 playing tremendous defense and scoring the ball at will. The Rangers won 49-47 in a nail-biter. Just last Tuesday, Blue battled Plano Senior coming back from a 17 point deficit in the last 5 minutes of the 4th. Blue won in overtime by a game-winning shot from Will Whitehead '24. The final score was 71-68. It was quite a response and a clutch moment, that the players will remember.
Moreover, Rockwall Heath canceled their game against the Rangers last Saturday. But, looking ahead of the schedule the Rangers play @ Mckinney Boyd on Tuesday. Then later the Rangers play @ Plano East at 6 P.M on Friday night.
Interviews
I had the opportunity to interview some of my teammates of mine for their thoughts of this season. I asked what they have learned as a player and what goals they look to accomplish. I first asked Everett Stone '24, about his experience stating, "We've had an okay start to the season." Mentioning how as a team "we have improved a lot since the start." Finally, adding how "we still have room to grow," for the rest of the season.
Later on, I asked Luke Perryman '24 on his thoughts, replying how "this season so far has gone well, we have had losses." But "out of those losses something new and grew from those loses." Luke then commented on how he learned as a player "to be uplifting and positive, and to be open to coaching." Furthermore, Luke reflected on his goals  are "to get out there and get better every day, to give it my all, all the time."
Also, Shaun Mepidayill '24 added how "it's been a good season." Adding how "we need to close out games in the 4th quarter, and seem to struggle sometimes in that aspect" Lastly stating, "his goal is to win every single game we have left."
That's all for this article on JV Basketball, stay tune in on The Roundup for more Jesuit basketball-related content/articles! Special thanks to _____ for the pictures and also the player's opinions on their outstanding season! Go Rangers!