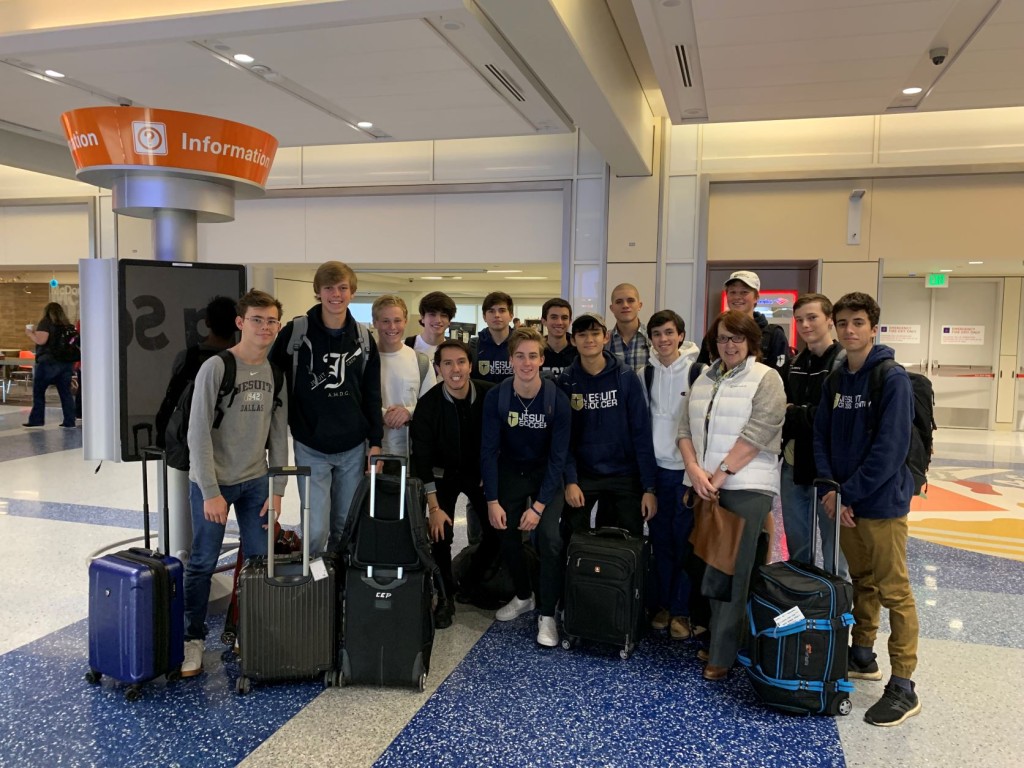 Jesuit has lots of interesting service programs offered over the summer. One of the most prominent is the exchange and immersion trip to Mexico at the Instituto De Ciencias in Guadalajara. The Instituto De Ciencias is a fellow Jesuit school and Jesuit Dallas has has a close relationship with the school.
I got the chance to sit down and talk with Professor Claudio Eduardo Pinto, a Spanish teacher and leader of the program, to discuss what makes this program so unique.
How long has the program been available? 
"The Spanish immersion program has been active for 13 years."
What is your favorite part of the program? 
"My favorite part of the program is watching students learn traditional dances from professional dancers that the school hires"
How is the Instituto De Ciencias different from Jesuit Dallas?
"The school is co-ed and as well the kids go to the same school from pre-k all the way to 12th grade. It is not like Jesuit Dallas because the kids all go to school with each other before freshman year."
What service do students participate in?
"The students will go to a center for immigrants from Central America. The center gives them a place to stay and the kids will help cook and do other chores. As well they will form relationships and see what it is like to be a immigrants away from ones home."
"The students will also visit a nursing home and spend two days with the residents. They will form relationships with them and also comfort those that do not family and are lonely"
Why do you think students enjoy this program so much?
"Since it is the longest program I think our students find it reliable and fun. A big part is when students are matched with families in Mexico. The students are matched with kids that have similar hobbies and interest and it makes the program very enjoyable for the students."
What is your favorite part of the program in Mexico?
"Everything really, all of the kids form a bond of going to an international school. I love that the kids are completely immersed since you are they only speak Spanish."
Have there been culture shocks to the Jesuit students?
"The kids are given so much food. The host families are so generous and it is custom to eat around 5-6 meals each day. It is really funny sometimes when the families call me and ask if the kids are sick because they haven't eaten as much as what is custom"
Do students that participate in it stay connected to their host families after coming back?
"Yes, kids have continued to go back even after the program. Many of the kids really want to host in the U.S. and becomes very connected to their host families."
Do you think this program changes its participants?
"100%. Going abroad is very important because see the world from a different perspective. As well student formation at an abroad school help those that participate become more independent."