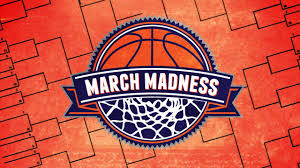 A time when rivals fight for survival. A time when boys become legends. A time when David faces Goliath. A time when the world falls in love with Cinderella all over again. Perhaps the greatest time in sports, March Madness.
For those who live under a rock, March Madness refers to the month or so where the top college basketball teams meet at the end of the season for the NCAA tournament. And while it may only be sport, the tournament truly is madness.
This past weekend featured Selection Sunday, where the NCAA invited 68 teams from all over the college landscape; among the participants will be the power houses, the averages joes, and of course, the Cinderellas. The NCAA puts all teams into a bracket, where colleges will have to win six games in order to be number one.
And it's not just the colleges that get to have all the fun, but rather people everywhere get to fill out their own bracket, picking the winners and losers all the way through the finals. Some do it for money, while others do it for mere merriment, but either way, the process can be stressful.
And there's and added incentive this year to participate in the madness. Billionaire Warren Buffet offered $1 billion to whoever filled out a perfect bracket. While this may initially seem like a boneheaded decision my Buffet, it's actually almost full proof. Why?
9,223,372,036,854,775,808. That's the number of possible bracket scenarios, over nine quintillion. And considering the perfect bracket has never been achieved, Buffet doesn't have much to worry about.
Now let's look at the teams themselves, who were seeded from 1-16 in four different regions.
South
Vines: The obvious favorite in this region is Florida. They were placed, and rightly so, as the number 1 overall seed. They have a lot of seniors with experience and are going into the tournament with 26 straight wins, including an SEC title. They are the team with the most balance on offense, being both efficient in the paint and on the outside. Florida also has a very solid defense, holding opponents to only 57 points per game. Not only that, but Billy Donovan is a very experienced coach, having won two championships before. Their road to the Final Four is quite easy compared to the likes of Wichita State and Arizona.
The two seed in this region, Kansas, will not have their star center Joel Embiid in action until the Sweet 16, causing a formidable matchup against the under-seeded New Mexico Lobos, their potential second round game (if they get past Eastern Kentucky). New Mexico has two quality wins against San Diego State and beat Cincinnati by 9. Also, they ran through the Mountain West tournament like it was nothing with the help of Cameron Bairstow, a very talented forward that could give the Jayhawks a run for their money, and Kendall Williams who scores 16 points and shoots better than 43 percent.
Syracuse, the three seed, is also quite vulnerable in the tournament. They are on a recent cold snap, including a loss to NC State in the ACC tournament. One of the most important things in March is the ability to hold a hot streak, and Syracuse has not done that. They are struggling to score, scoring just 61.6 points per game in their last 7.
Watch out for Dayton people. They are a very deep team with 10 players averaging more than 12 minutes per game. They also shoot a high percentage from the field (47%) as well as 38% from three. Their first round opponent, Ohio State, only has two scorers, LaQuinton Ross and Lenzelle Smith Jr. The lack of depth and lack of scorers could pose problems against Dayton.
South Finals: Florida vs New Mexico
Pick out of the South: Florida.
Melsheimer: Florida has the best chance of coming out on top in this region because of their stingy defensive play. The Gators hold opponents to 57.9 points per game. They're the top overall seed and they won't face any legitimate competition until the Sweet Sixteen. There, I have them facing a hot UCLA team; but, the Gators will roll with ease to the final four as the status of Kansas' Joel Embiid (back injury) is still unclear. If he's cleared to play, then I'll put Florida on upset alert.
Sleeper: New Mexico
East
Vines: This region has many interesting matchups like a possible Virginia versus Michigan State game or Iowa State against either of those two teams. However, the team that I think makes it into the Elite 8 against Michigan State will be Saint Joe's.
They are similar to Dayton in that they do not have a weak spot on their bench. All of their players contribute in some aspect of the game, proving them as one of the deepest teams in the tournament. Moreover, they shoot well anywhere on the floor and they have Halil Kanacevic, the best player you have never heard of. He is very physical down low and is money from anywhere, just like their leading scorer and steals leader Langston Galloway who averages about 17 points a game. Halil's physicality and Saint Joe's amazing frontcourt will dominate Connecticut's frontcourt, which is one of the major reasons why Saint Joe's will win.
If they win, they will probably play Villanova, an instate rivalry. The saying goes, when it is a rivalry throw the records out of the window. Villanova has been on a cold streak lately, losing to Seton Hall in the Big East tournament, whereas Saint Joe's has been very hot, winning 9 of 11. This game has potential for an amazing upset.
East Finals: Saint Joe's vs Michigan State
Pick out of the East: Michigan State
Melsheimer: Perhaps the toughest region from 1-4. Virginia is the top seed due to their defense; the Cavaliers hold opposing teams to just 55.3 points per game. Defense wins championships so it's hard to bet against them, but I jumped on the bandwagon early and picked Michigan State to make it to North Texas. All ESPN analysts have Michigan State going to the Final Four, and that's not a bad pick now that the Spartans are fully healthy. Head Coach Tom Izzo is a living legend, so he'll coach Sparty to a great tournament.
Sleeper: UCONN
West
Vines: Arizona is a very good team and will beat the size deprived Oklahoma State Cowboys, but I have them losing to the San Diego State Aztecs. San Diego State is not a bad pick here because their defense is so physical and active, only allowing 56.6 points per game on 38%. Xavier Thames is one of the best point guards in the nation, more like point god. He matches up well with Arizona's best scorer Nick Johnson on the defensive end and on the offensive side, where Xavier is at his best. Another even matchup is within the painted area. The Aztecs have good size to even out, or even stifle Aaron Gordon. These matchups are key for San Diego State to pull off the upset.
This region has most potential for a seed lower than a 4 to advance to the Final Four. Baylor is on a hot streak, Oregon is very potent on offense, San Diego State is very well-rounded, and Oklahoma State has maybe the best guard play in the country. Do not be scared to pick a lot of upsets in this region, for instance, I have Oregon in the Sweet Sixteen as well as North Dakota State advancing a round.
West Finals: San Diego State vs Creighton
Pick out of the west: San Diego State
Melsheimer: Arizona emerges as the top seed in the West. And while the Wildcats certainly deserve that spot, I've got them losing to Oklahoma State in the round of 32. Marcus Smart is a wild card and will be a lottery pick in the draft, I believe he'll show up in the tournament and surprise everyone. However, Wisconsin, the two seed, is going to come out on top in this region. The Badgers have beaten two of the one seeds (Florida and Virginia) and they play smart ball, rarely turning the ball over. They're also my pick to win the whole tournament.
Sleeper: Oklahoma State
Midwest
Vines: Michigan, the 2 seed might have a test on their hands come the second round. If Arizona State advances, I think they could pull the upset for two reasons. They have a 7-foot-2 center, Jordon Bachynski (11 ppg, 8 rpg, 4 bpg) down low, and according to sources, Michigan's star center Mitch McGary will not be able to return in time for this game. This can pose a threat to Michigan because they have suffered on the boards throughout the season. This isn't even the best part of Arizona State. Their guard duo, Jahii Carson and Jermaine Marshall are very good shooters and they excel at moving the ball around. I don't know if they can stop Stauskas, but they can for sure hang with them on the offensive end. The strong points of Arizona State can further cause struggles for a potential Sweet 16 matchup against Duke. Duke has a PF starting at center, and he sometimes struggles on the boards. I do not think Arizona State will beat Duke, but they have a realistic shot at proving me wrong.
The usual powerhouse, Duke, has a good chance in making the Final Four. As Dick Vitale states, Jabari Parker is the biggest PTPer in the nation, a true diaper dandy! Jabari can do basically anything on the court and does it will success. He can post you up, he can pop the three, and he can drive with ease. Tyler Thornton creates energy on the court, providing steal after steal for easy transition baskets. Rodney Hood also brings the energy Duke needs by scoring 16 points per game and providing great length as a forward. He can shoot just like most of the Duke team, averaging approximately 9 threes per game.
If Duke is on from downtown, and Jabari and Rodney are working together, they are one of the best teams in the tournament. Recently, Jabari and Rodney have been scoring about 20 points each, and are assisted by Andre Dawkins, Quinn Cook and Rasheed Sulaimon (9.6 ppg), who have been contributing from three. Rasheed also can drive to the basket, creating a lethal double threat for teams to look out for.
Midwest Finals: Duke vs Louisville
Pick out of the Midwest: Duke
Melsheimer: Wichita State is the only undefeated team in the tournament, but that will change soon. The Shockers won't be shocking anybody, they've got zero games played against top 25 teams which won't bode well for them, I have them losing to the young, talented Kentucky squad second round (that is, if Kentucky can squeak past Kansas State). I have Louisville winning this region, as they're playing their best as of lately, winning the AAC in dominating fashion. Their high-flying offense, led by star Russ Smith, averages over 80 points a game, and they've been beating opponents by an average of 29.2 points over the last few games.
Sleeper: NC State
Considering that the past few years have surprised us, with the likes of Wichita State, Butler, VCU, Florida Gulf Coast, etc., nobody can really predict what's going to happen. That's why they call it March Madness. We're bound to see some upsets, but those are tough to pick, because, well, they're upsets.
Regardless, this past college basketball season has been one of the greatest in years, and it's sure to be one of the most exciting tournaments to date. Who will win the tournament? Who knows.