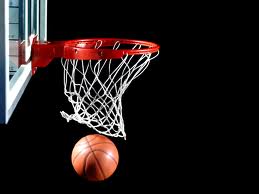 The last three weeks have been full of basketball action: the NBA, the NCAA tournament, and right here at Jesuit, where the first annual 3-on-3 March Madness tournament just took place.
Over 30 teams signed up with dreams of becoming the inaugural winner, but only one would be crowned champion. Taking place over the first week in April, the 3-on-3 competition drew full-house crowds every week, leaving no fan unsatisfied.
Coach Jonathan Alexander, head of Jesuit Intramurals, ran the tournament with a strict rulebook: games went to 11 points; regular baskets counted for one point; and three-pointers counted for two points.
The team to score 11 points first, or the team ahead after 7 minutes was declared the victor. In the case of a tie, sudden-death overtime was implemented to decide games tied after 7 minutes. And, of course, players involved in fights for more than three seconds were ejected.
One condition in particular drew in Jesuit players: the winning team would receive a t-shirt, and their names would remain in history on the plaque of the first-ever Jesuit March Madness 3-on-3 tournament.
The tournament consisted of a 32-team bracket with four regions.  Each of the number one seeds received a first-round bye. The seeds were based on pool play records, and after each round, the teams were cut in half until a winner was declared. After a week of action, D. J. Udofia '12 and company were able to defeat the team of star players Brock Stepteau '14 and Matthew Bender '14 for the championship.
Although every team thought they should have won, the general consensus was positive, a feeling echoed by Tyler Schalpkohl '15, a player on the Bobcats. Tyler   remarked that his team "had great chemistry" and the "the tournament was fun." Despite his team's failure to win the championship, he and the Bobcats plan on coming back strong next year and he recommends "everyone to play next season."
Another participant in the tournament, David Pace '07 of the team ASC, remarked that because there was "so much hype" surrounding the tournament the week turned out to be "a lot of fun. It looked like everyone was having a great time and enjoying themselves out there on the court."
When asked why he played this year, Pace replied that he just "thought it was a great opportunity to do something with other guys outside of the classroom and get to know everybody who played on a new, personal level."
Another tournament could take place next year, so make sure to be a part of the fun and excitement that is the Jesuit March Madness 3 on 3 Tournament. Contact Coach Alexander at jalexander@jesuitcp.org with any questions