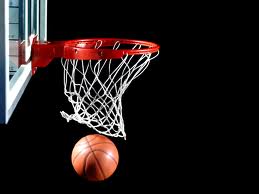 This Thursday, March 31, 2011, Coach Jonathan Alexander, assistant Varsity basketball coach and Head Coach to JV Gold, in conjunction with Jesuit Athletics, will sponsor the 2nd annual Jesuit College Prep March Madness 3v3 Tournament.
Created last year to indulge those hit with what Alexander labels the "basketball fever" that consumes the school annually during NCAA Tournament time, the 3v3 tournament consists of three days of play spread out over three weeks – one day of play per week.
The first two days will be organized in a non-elimination, Round Robin format, during which teams will accumulate win-loss records. By the third and final day, the teams, now seeded relative to their records, will be placed in a bracket and will play until they lose, with the championship game being held that evening.
Logistically, the games will be played under a traditional 3v3 system of rules: half-court basketball with each basket counting as l; the first team to 10 points or the team leading at the end of seven minutes is declared the winner.
Participating in this year's tournament as of Monday's tally are 22 teams of 3 and 4 players. With more teams expected to complete their last minute sign-ups, the final count will be similar to last year's 24. "[The tournament] is still in its developing stages," accepts Alexander. "We're trying to get it to the point where we actually have 64 teams, like the real thing."
In fact, many of the returning players are tournament alums of last year.
"It's become one of those events that you associate with a time of year at Jesuit," claims Alex Knitch '12, twice now a participant in the tournament. "When March Madness comes to TV, you know the Jesuit 3v3 tournament is coming too. I wouldn't be surprised at all to see it get more popular in the next few years."
In addition, the lack of necessary time commitment as well as the open nature of the tournament – the only rule is that teams are restricted to having a maximum of one varsity player per team – attract an eclectic mix of people.
"Yea, it's a cool opportunity to play against people you usually wouldn't face on the court: varsity players, intramurals players, athletes from other sports," echoes Matt Whitehead '12, a participant in this year's tournament.
With the last two days tentatively scheduled for next Tuesday, April 5th and the following Thursday, April 14th, teams will compete for the most glorious prize known to those who participate in intramural sports, the most coveted article in every teenage boy's wardrobe: the intramural champion t-shirt.
Members of the community are invited to come and see the madness.