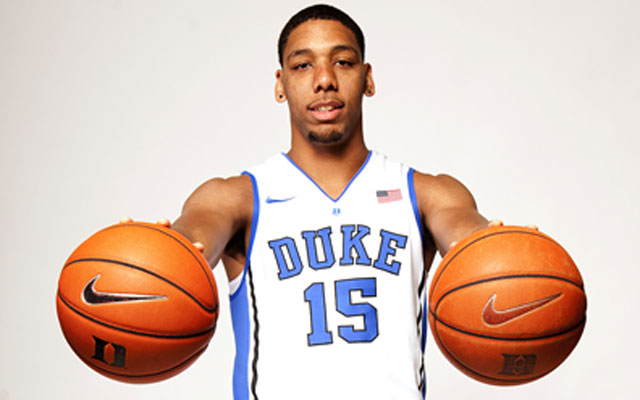 And we are back! Welcome to Hayden's Bracketology Article Volume 3. Last year was a pretty exciting year: a 7-seed and an 8-seed played for the title, Dayton made the Elite 8 after beating 2-seed Kansas, and 14-seed Mercer beat Duke in the first round. This year, experts and non–experts alike are expecting a pretty clear-cut Final Four, but I'll tell you their predictions won't pan out. Below are some hot sports opinions that could help you win your respective pool.
If this is your first time filling out a bracket, then you are in the right place. I am a guy that expects the unexpected, picks interesting upsets, and makes watching the games fun. Cheering for upsets is much more enjoyable than cheering for the frontrunner. If you heed my advice, not only will watching the games be madness, but the upsets might be crazy enough to blindside your bracket pool and win it. Don't be afraid to pick wild and don't feel forced to emulate my picks, because I will be inevitably be wrong on some of them.
The Midwest:
Well, even I can't deny that Kentucky will steamroll into the Final Four. They are just dominant with the two platoon system. The Wildcats have bench players that are better than most starters in college basketball. It should be an easy road, unless a certain Notre Dame plays them in the Elite 8. Notre Dame is really hot right now after winning the ACC tournament, beating the likes of Duke and North Carolina. They have a fluid offense that scores 79 points per game, shoots 51%, and has a superstar in Jerian Grant that can carry the Irish down the stretch. Mike Brey, Notre Dame's head coach, is very experienced and just may be able to coach his team to victory. If the Notre Dame offense heats up, they have the firepower to end Kentucky's streak. The only worry is their defense, but like I said, their offense can run with any team in the tournament.
This region also includes interesting matchups in a senior led Buffalo squad against an injury filled West Virginia. Buffalo, with the mastery of coach and former Duke point guard Bobby Hurley, might be able to pull off the classic 12 versus 5 upset. They will not make stupid mistakes in the backcourt, they have dynamic scoring, and they are not intimidated by superior competition. During the regular season, they were hanging tough with Kentucky.
The game below is the game I am most excited about: Valparaiso versus Maryland. Stats show that most likely a 13-seed will pull off a first round upset, and this might be the one to do it. Valpo is as big down low as Maryland, have a matchup nightmare in 6'9 Alec Peters, and, like Buffalo, are not afraid to play the powerhouses. They have a stifling defense ranking 18th in points allowed and are competent on the line, which is important if the game is close. Furthermore, according to 538, overachieving teams are something to be wary about come March, and Maryland fits the bill. This is also not a very popular upset pick, so it could swing some points your way. Remember the past…
Sweet 16: Kentucky v. Buffalo/ Notre Dame v. Wichita State
Elite 8: Kentucky v. Notre Dame; Notre Dame advance.
The West:
One upset that could happen is 14-seed Georgia State winning over 3-seed Baylor. Georgia State has an impressive roster featuring former Louisville player Kevin Ware and Kentucky transfer Ryan Harrow, who were stud recruits but desired more playing time. Led by this duo, Georgia Stats could maybe pull off the upset. However, Baylor is the best offensive rebounding team in the country and Georgia State's tallest player is 6'10, and their second tallest 6'8.
Another upset that could happen, and is likely, is BYU beating Xavier. Xavier's defense is very, very poor and BYU's offense is amazing. They are 2nd in points per game and 5th in assist per game. They are an offensive force to be reckoned with. Not only can they win this match up, but they can beat Baylor and if they are really feeling it on offense, Arizona. Even if they do not win their play-in game, and Ole Miss advances instead, I still think the Rebels will beat Xavier. They can put up some points and have a dynamic scorer very similar to BYU's Haws in Stefan Moody. They have a size advantage over BYU and are a very good rebounding team, which will be tough to stop down the road. The one thing, however, is that I do not see them keeping close with Arizona, whereas I see BYU making the game interesting.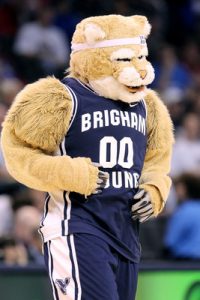 North Carolina is the team that I think will make a serious run in this region. They have shown great signs of light. They held tough against Duke, forcing overtime in Cameron, beat Virginia, and beat Louisville twice. They are peaking at the right time, getting to the ACC Championship game with a killer offense. They have a very weathered coach, a smart point guard in Marcus Paige, and can hold tough against big men, which was demonstrated by their play against Jahlil Okafor during the season. The last point is crucial because in order to make a big run, they will have to play against Frank Kaminsky of Wisconsin, arguably the best center in college basketball.
Sweet 16: Wisconsin v. UNC/ BYU v. Arizona
Elite 8: UNC v. Arizona; UNC advance.
The East:
This side of the bracket, I think, is riddled with upsets. Cinderellas everywhere! My first dark horse is Wyoming. Once upon a time there was a player named Larry Nance. He was feared for his athleticism, scoring, and most of all, his dunks. He then had a son, Larry Nance Jr., who is currently playing basketball for Wyoming. He and his pal Josh Adams can steal the show and pull off the unlikely upset over Northern Iowa.
My 'UCONN' this year is Providence because their back-court play might be the best in the country. LaDontae Henton and Kris Dunn can ball out. You know who else was a relatively low seed with great guard play? Connecticut last year. If the Friars win, they will likely play Oklahoma who has problems with guard consistency accompanied by inexperience in the tournament and then Virginia, who has been awkward with the return of Justin Anderson, or Michigan State, who always seem to find themselves losing close games because of poor free-throw shooting. And if Providence makes it to the Elite 8 they will probably play Villanova, who lost to Connecticut last year.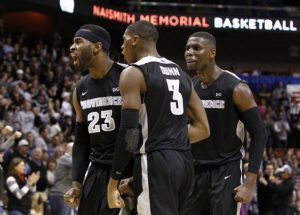 Another team that could possibly make a run is NC State. Villanova has a history of losing during the first weekend. If NC State can power past LSU, they might be poised enough to make the upset in the next round. They have experienced guards who don't make mistakes and have one of the best defenses on the perimeter. Against a team that relies on the three to fall, this could prove to be a big factor.
Sweet 16: Villanova v. Wyoming/ Providence v. Virginia
Elite 8: Providence v. Villanova; 'Nova advance.
The South:
This is probably one of the most straightforward sides of the bracket, except for the possibility of a 3 beating a 2. Duke is amazing (everyone knows that), but who can challenge them for the Final Four spot? I think the team mostly likely to knock Duke out is Iowa State. They are hot, and Georges Niang is one of the best players in college basketball. They can score, which will cause Duke trouble, considering their defense is about as good as no defense at all.
Two teams that could surprise the field are Davidson and Utah. Davidson versus Iowa is pretty much a toss-up and if they advance, they have some favorable matchups against Gonzaga's roster. In the Utah v. SFA matchup, it seems the majority of people are picking SFA to upset Utah, so it would be wise of you to pick Utah. If they can get by SFA, the Utes could beat Georgetown and maybe spark an upset against Duke. Utah ranks near the top in both offensive efficiency and defensive points per game allowed. They can also rebound well, proving to be a tough matchup for anyone.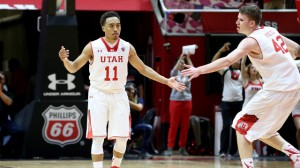 What about Georgetown and Eastern Washington? I know Georgetown has history of losing to double-digit seeds in the opening round, but I think this has been discussed over and over again. The players want to prove the media and the public wrong, so I think ultimately Georgetown will break this trend and advance.
Sweet 16: Duke v. Utah/ Iowa State v. Gonzaga
Elite 8: Duke v. Iowa State; Duke advance.
Other potential upsets: Texas over Butler, Ohio State over VCU/VCU making a deep run, and SMU going to the Sweet 16.
In the Final Four, I predict a historic Duke versus Kentucky championship with, of course, Duke winning it all. Putting Kentucky as the champion is extremely mainstream. What if Kentucky loses and you have them out before everyone else in your bracket? You have the advantage. Deploying this strategy could be beneficial to winning your group. Remember, always pick at least one 12 to beat a 5, always have a 1-4 in each region losing before the weekend is over, and don't pick too many upsets. This year should be exciting, so here's to March Madness. Let the games begin!