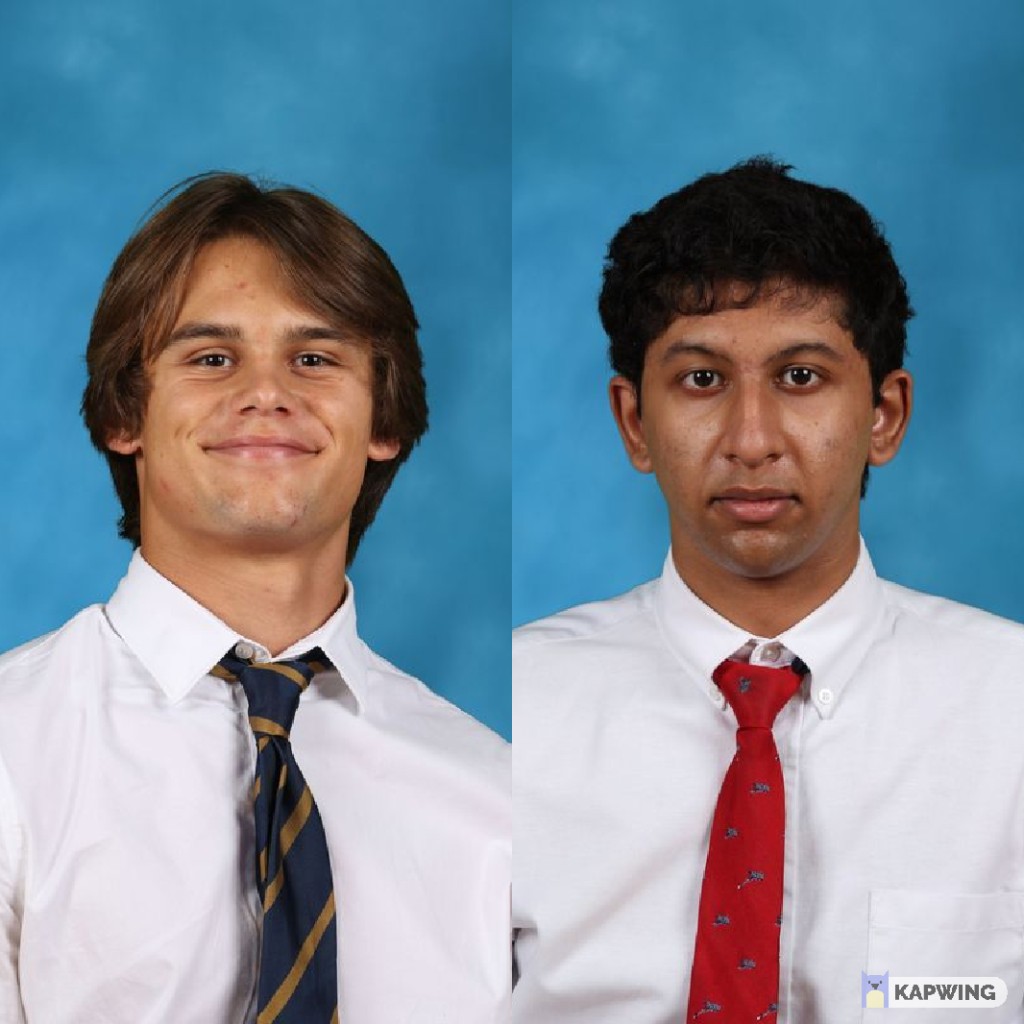 Since 1942, The Roundup has documented the history of Jesuit Dallas. It has served as a platform for student voice, recording student opinions on just about everything that takes place on campus (and beyond). With daily publications, staff meetings, article edits, faculty interviews, and student recruitment, The Roundup is always busy and up to work. For everything to run smoothly, this newspaper demands two great leaders – an Editor-In-Chief and a Managing Editor.
Historically, The Roundup's Editor-in-Chiefs have always been seniors who worked as the Chief Associate Editor during junior year. For the first time ever, we have a rising junior who will be taking on the role of EIC. 
Logan Thompson '24 will serve as Editor-in-Chief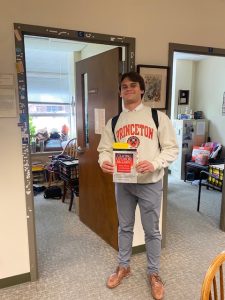 "Logan really showed up this year and displayed what it means to be a great leader," commented EIC Blake Woodard '22. "Not only was he able to bring in great new faces to The Roundup, but he also championed them together to create a great writing atmosphere. It seems like since Logan has been Chief Associate Editor, writers have been more encouraged than they were before. I just know that he'll do an excellent job leading throughout these next two years."
In just two years as a The Roundup writer, Logan has written 17 articles, covering a wide variety of sports and current events at Jesuit.
"Whenever I need someone to cover an assignment, I can always count on Logan to get the job done. He's the first to volunteer, and he works very well under short notice," remarked Sports Editor Joe Elms '22. 
Logan has also done a great job at holding other writers accountable for their assignments. His strong organizational skills and ability to communicate with others have helped the newspaper thrive this year. 
"I am super excited to see how the paper thrives under Logan and his team's leadership next year," mentioned News Editor Grant Kostos '22. "He's sure to carry on the legacy of Woodard, and he'll bring The Roundup another Expository Bowl victory next year."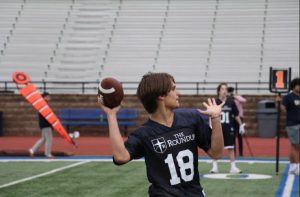 Outside of The Roundup, Logan also involves himself in Jesuit's Varsity Football team, Track & Field team, and the 24/7 Sophomore Leadership group.

Kevin Babu '23 will serve as Managing Editor
Blake Woodard '22 commented on Kevin's performance this year: "Kevin is an incredibly diligent and hardworking student. He's super no-nonsense and it shows. He doesn't let any excuses get in the way of his work, truly understanding his responsibilities. I think what makes Kevin a strong pick for Managing Editor is his ability to stay on top of things. If he says he's gonna do something, he's gonna do it – whether that be writing an article or editing."
Throughout his three years in The Roundup, Kevin has written 21 articles. He joined during his Freshman year as a staff writer, and he has worked as an associate editor since his Sophomore year.
"Kevin has been one of the most consistent editors throughout his two years as an associate," mentioned Viewpoint Editor Tyler Gazzam '22. "He has always followed his editing nights, often going beyond what we've asked him to do."
Joe Elms '22 added, "Kevin was a very consistent writer, being one of the few associate editors that routinely stayed on top of his beats. He showed his expertise in robotics and many other topics, and he was one of the top performers for the newspaper this year."
Overall, Kevin has been incredibly dependable, and he carries a strong work ethic that will serve him well as Managing Editor.
Future Plans
"My main focus for next year is really going to be expanding viewership," commented Logan. "I want The Roundup to be a normal topic of conversation among students. A way we plan on doing this is by really focusing on our social media presence and recruiting new talented writers from all grade levels. I really do think it's important that the perspective of Jesuit students is shared and recorded."
Kevin also outlined his plans for next year: "I hope to help transform the Roundup into an organization that can inform even more people about the activities in our community. This will help create a unified school, interconnected and knowledgeable about the important events that affect us all."
We appreciate all that Logan has done for the newspaper in his first two years at Jesuit. As our first junior Editor-in-Chief, Logan will serve as a great role model for the staff, and he'll continue to bring new ideas and innovation to the paper. We are also thankful for Kevin's dependability and hard work throughout the years. His diligence and work ethic will serve him well as he manages the paper's daily operations.
I have no doubt that Logan and Kevin's leadership will help The Roundup thrive in the years to come.