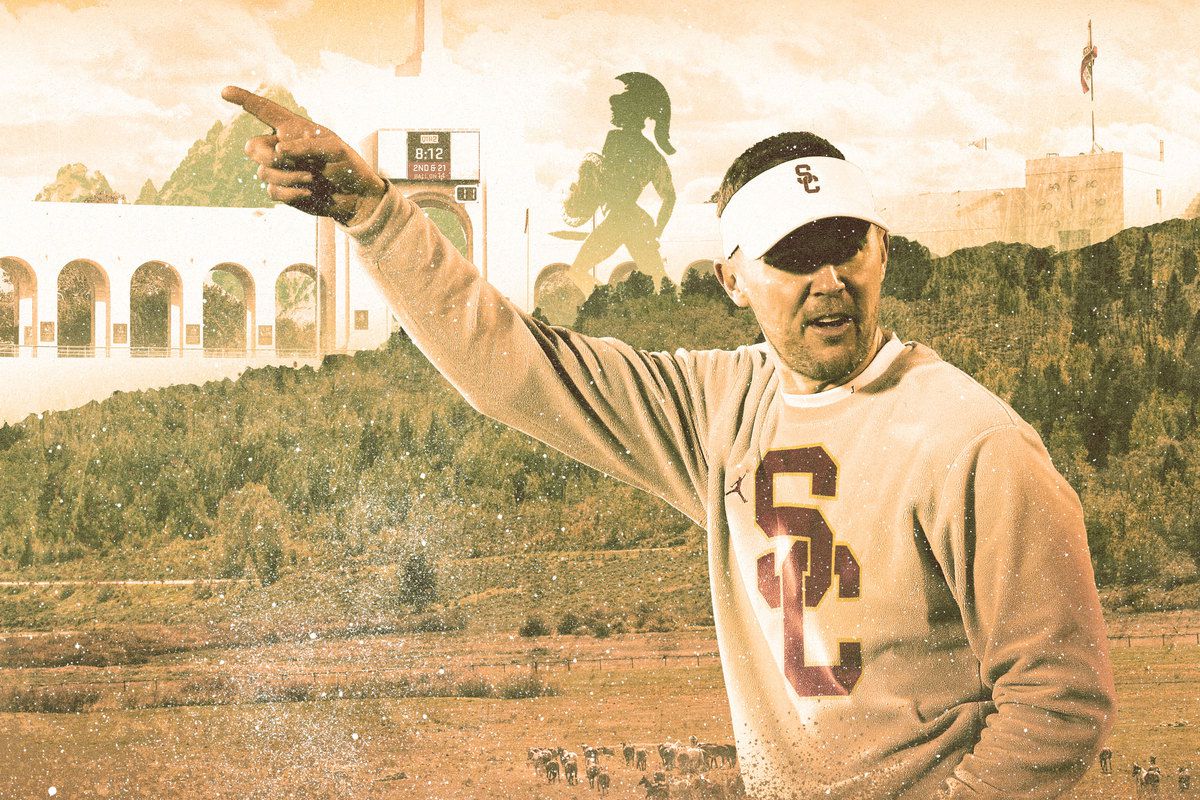 Lincoln Riley, the head football coach for the Oklahoma Sooners, has just made the unexpected decision to leave OU, and take on a coaching job at the University of Southern California. Since 2015, Lincoln Riley has been the coach of the Sooners, leading them to be one of the best teams in the Big 12, and debatably one of the biggest powerhouses in football. Riley's staggering decision came right after OU's horrible loss to Oklahoma State, which kicked the Sooners out of the opportunity to play in the beloved Big 12 Championship.
Following his decision, Riley released a statement: "Leaving OU was probably the most difficult decision of my life, OU is one of the best college football programs in the country, and it has been forever. This was a personal decision solely based on my willingness to go take on a new challenge, and I felt like it was the right opportunity for me and my family to do that." 
At USC, Riley will take the place of former head coach Clay Helton, who was fired after several rough seasons for the Trojans. Riley called the football tradition at USC "unparalleled."
While some criticize or even hate Riley for this decision, others appreciate all he did for the team. Since 2017, he guided the Sooners to four consecutive Big 12 titles and three College Football Playoff appearances in his first four seasons, but sadly lost in all three of the College Football Playoff Matchups against Georgia, Alabama, and LSU, showing how big of an impact he was to the Oklahoma Football community.
Due to Lincoln Riley's astounding and successive journey as a head coach, many incredible rising High School football stars would be heading to Norman Oklahoma in hopes of bringing a 'chip home for the central city. His impact helped Oklahoma to become a magnet for football recruits, drawing in considerable 3-star, 4-star, and even 5-star recruits.
However, countless recruits, and even current players, have de-committed and entered the transfer portal after learning of Lincoln Riley's departure.
Players including Spencer Rattler, a previous starting Quarterback who got replaced and benched for Freshman Caleb Williams, decided to enter the transfer portal. Similarly, Jadon Haselwood, the No. 1 high school receiver in the 2019 class and No. 4 overall player in the nation, finishes his OU career with 62 catches for 736 yards and 7 TDs when he suddenly announced his transfer. He would later on Sunday, December 5th, announce that he would be committing to Arkansas one day after his decision to enter the transfer portal. Other high school players including Raleek Brown, a running back for Mater Dei California, and currently the #1 ranked high schooler in the nation, later committed to USC, as well as 5-star quarterback Malachi Nelson from Los Alamitos California, another top team in the nation, would fold from Oklahoma to join their beloved coach Lincoln Riley at the University of California.
Other recruits such as Brandon Inniss, a 5-star wide receiver, Treyaun Webb, a four-star running back, and even the beloved Demetrius "Pancake" Hunter, a four-star offensive lineman would all announce via Twitter their withdraw from the school as the fallout of Riley's departure continues.
One by one, players are dropping out to join Riley in California.
David Asche, a current junior at Oklahoma University, believes that "It's crazy. We never would have expected it and it happened so fast. Our school was really hurt and betrayed by this announcement, and people were mad. However, our administration did a great job of looking for a replacement and we've got in my opinion the best possible option to lead our team for the future in Brent Venables."
With all of the team's continuous tragic losses, Oklahoma is in deep shambles at the moment. Although many players are transferring, Oklahoma's top dawg status in the football industry will continue to attract many, many top players.
Fans now look to Brent Venables to put OU back on top. Venables previously served as the defensive coordinator and linebackers coach at Clemson University from 2012 to 2021, and associate head coach from 2018 to 2021. While it may take some time, the Sooners hope to build back the team they once were.