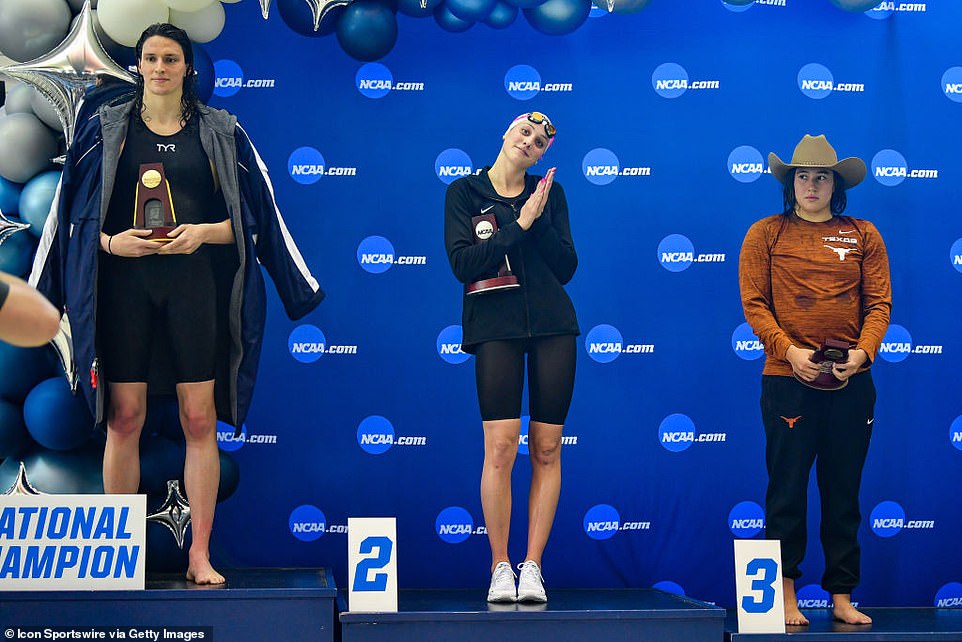 Lia Thomas, a transgendered female competitive swimmer for the University of Pennsylvania has been the center of a lot of controversies recently.
This controversy comes soon after he placed 1st in the NCAA national championship in the woman's 500-yard freestyle event. Many worry that allowing biological males, who have transitioned to females via hormone therapy, competing in women's events set an unfair standard and threatens the viability of women's sports. 
This conflict within women's athletics involves issue of fairness;  this issue is separate from the moral obligation to treat individuals with gender dysphoria with dignity and compassion. 
Biology
One of the biggest concerns is the unfair biological advantage that transgender women, who were biological men, have over biological women. Males have a better musculoskeletal system, cardiovascular system, and respiratory system and have more testosterone. So does Lia Thomas.
First, according to the National Library of Medicine, a study comparing and contrasting the musculoskeletal systems of men and women found that in terms of muscle fibers, "women were approximately 52% and 66% as strong as the men in the upper and lower body respectively." Biological men also statistically have bigger lungs with a higher lung capacity. Furthermore, the higher levels of testosterone that the male body produces enable men "to develop larger skeletal muscles as well as larger hearts." Men also have a larger
proportion of Type 2 muscle fibers, which generate power, strength, and speed," making them have superior genetics for sports. Testosterone also "increases the production of red blood cells, which absorb oxygen," which gives men a higher aerobic and anaerobic advantage over women. 
All of these factors attribute to valid concerns many people have about transgendered athletes such as Lia Thomas competing in NCAA women's sports such as swimming. 
Statements
Many public figures in the swimming community and in the women's rights community spoken loudly against biological men competing in women's sports. 
Martina Navratilova, Caitlyn Jenner [former Bruce Jenner], a letter penned by the women of University of Arizona Swimming and Diving, Thomas' own teammates, and the director of the Woman's Liberation Front, Mahri Irvine.
University of Arizona Letter
The NCAA received a letter during the week of March 28th from the University of Arizona Swimming and Diving program, signed by Olympic-level athletes, coaches, and female swimming champions, including the University of Arizona's six-time NCAA Coach of the Year, Frank Busch, and Dennis Pursley, the United States of America's Swim Team director.
The letter called upon the NCAA to prevent biological males from swimming against women.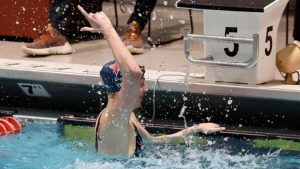 The letter opens stating that "It's hard to express the anguish the women's swim community has experienced this past week watching the 2022 NCAA Swim & Dive Championships," because "we feel we are witnessing irrevocable damage to a sport that has transformed our own identities for the better."
The letter then expresses the inequality that is currently happening in NCAA women's swimming, describing that "It took a male to the female transgender person one year to take the women's swimming national championship title. This is not equality. Women's standings, titles, records, and scholarships are suddenly at risk again."
The vast majority of people tend to agree with the statements of this letter since it details the outrage and unfairness that the competitors of this sport and many other sports are facing.
Caitlyn Jenner
Caitlyn Jenner earlier this year discussed the controversy around Lia Thomas. Jenner who is now 72 years old, won the gold medal in the men's decathlon in the 1976 Olympics as Bruce Jenner before transitioning to a woman in 2015.\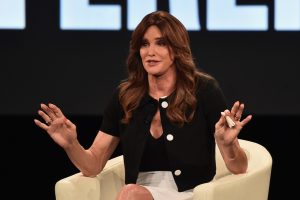 "[Lia Thomas] is not good for women's sports." Thomas is "beating the competition by two laps" because Lia has an unfair advantage since; Thomas was "born as a biological boy" and "raised as a biological boy."
Jenner emphasizes that "[Thomas'] cardiovascular system is bigger, her respiratory system is bigger, her hands are bigger," and "she can swim faster."
Jenner's sympathy "for the other athletes that are out there, especially at Penn or anyone she's competing against, because in the woke world you have to say, 'Oh my gosh, this is great,'" when in reality, "it's not."
Martina Navratilova
Martina Navratilova, one of the best female tennis players in the entire history of the sport and a huge supporter of diversity and inclusion when it comes to women's sports and was one of the first openly lesbian pro athletes.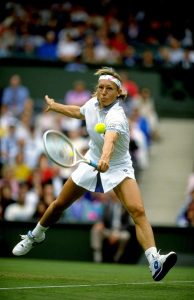 When interviewed by News Nation, she stated that the need for reform in elite level sports when it comes to transgender athletes is "not about excluding transgender women from winning ever, but it is not about allowing them to win when they were not anywhere near winning as men." Navratilova calls for an "asterisk" next to their finishes because "the rules are not correct." She then continued to suggest a possible solution being an "open category for everyone, and then [one] for biological females," in order to prevent inequality and injustices like what is happening because of Lia Thomas unfairly competing against biological females.
Women's Liberation Front
Mahri Irvine, the executive director of the Women's Liberation Front, an organization that works to "protect, advance, and restore the rights of women and girls," weighed in on the conversation as well. In a recent interview with the Daily Wire, Irvine stated that "we are deeply disappointed by the NCAA's promotion and celebration of a male athlete over the wellbeing of female athletes during the past few months," expressing her discontent and disbelief that "Lia Thomas has been portrayed by the NCAA as a woman who legitimately deserves to compete in women's sports." She subsequently declared that the notion, that Thomas should compete with biological women cannot "be further from the truth." She further referenced the fact that Thomas was ranked number 462 in men's swimming before she transitioned and is now ranked #1 in women's swimming by saying that "Lia is a man who didn't do particularly well in men's swimming competitions." Irvine ended the interview by speaking on the intentions of Lia Thomas' transition into the realm of swimming as a "[decision] to say that he is a woman in order to gain access to women's sports."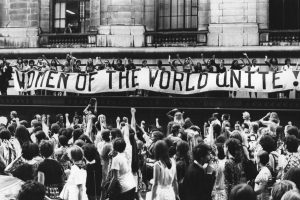 Teammates
Even Lia Thomas' own teammates shared outrage due to her unfair advantage against the competition. Sixteen of her own teammates wrote a letter to the University of Pennsylvania urging them to fight the newly introduced United States Swimming rules on transgender athletes that are now in effect.
They say that "biologically,  Lia holds an unfair advantage over the competition in the women's category, as evidenced by her rankings that have bounced from #462 as a male to #1 as a female."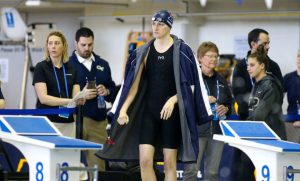 Their parents expressed concerns about the fairness of Lia Thomas competing in women's swimming events against their daughters as well. When interviewed, one stated anonymously that "Our girls have worked their entire lives, a lot of them since they were 6 or 7, all with the hope of eventually getting to that higher level," the parent said.
"Realistically, only a handful make it to the Olympics, but there is a really good opportunity for hundreds of girls to make it to the college level." They continued stating that their daughter having to compete against biological men was an "extra burden" for them. Furthermore, the parents found watching their daughters lose because of biological disadvantages absolutely "maddening."
Overall
According to many significant figures in the realm of swimming and women's rights, Lia Thomas' participation in women's swimming and diving as a biological male who transitioned gives an unfair advantage and should not be allowed. Thomas possesses too many advantages over his competition due to his increased testosterone, muscle mass, and cardiovascular ability.
The other female swimmers who put their heart and soul into attempting to win lost because of a factor out of their control. Is that considered fair? We will soon find out when the NCAA releases its update of the rules on transgendered competition in women's sports.