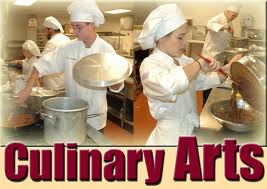 The Culinary Society, led by Ms. Clayton of the Science Department, is designed to give Jesuit students the opportunity to learn how to cook as well as learn to appreciate cooking as a science and an art.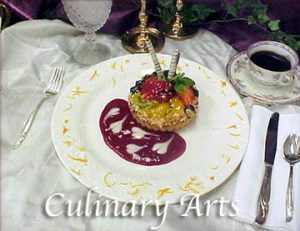 The Culinary Society plans weekly meetings where they discuss foods, cooking techniques, and specific dishes.  Members are encouraged to bring food if they wish, and they can be either homemade or store-bought.  Most meetings address service events where food needs to be provided.  Service projects, such as the blood drive, are fed through the culinary society and its members.  The most popular food baked for the Blood Drive is cookies, but in the past dishes have been known to vary greatly, Ben Thomas '14 commented, "We make all sorts of stuff.  This past weekend for preview day we cooked spicy and mild meatballs.  We are about to cook some East European stuff."
However, not all events for the Culinary Society are for Jesuit sponsored events.  On a regular basis, the society gathers at a member's home where the enjoyment and pleasure of cooking is most commonly found.  Ms. Clayton stresses that the students have fun, and the group members always respond happily.  Alex Baughman '13 said he most enjoyed when "a few weeks back we made some pumpkin pancakes and friend plantains.  They were really good.  I know they sound weird; but seriously, they were good."
The Culinary Society meets weekly on Thursdays.  In addition, the Culinary Society usually sponsors a service project once to twice every month.  The Culinary Society helps young men be themselves because there is no shame in learning how to cook, and it brings students together who might not know each other outside the society. Clayton also noted that everybody in the club loves to eat.
The Culinary Society is designed for anyone who wants to learn how to cook.  Although it is most popular among upper classmen, anyone can give it a try.
If interested, contact Ms. Clayton at cclayton@jesuitcp.org or visit her office in the Science Department.