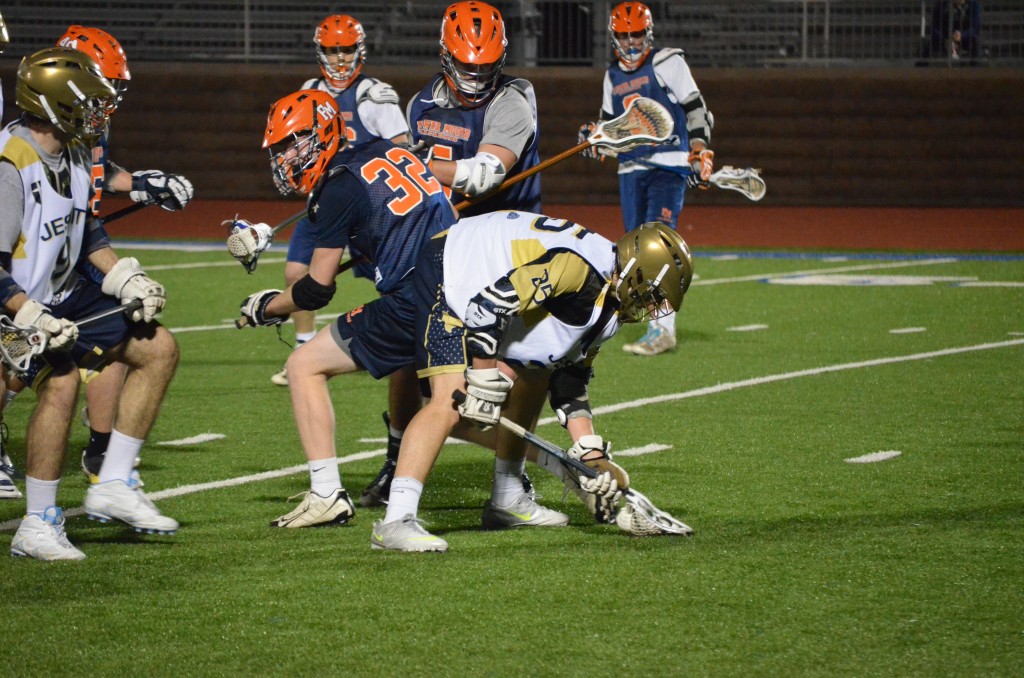 The Jesuit lacrosse team has already started preparing for their first tournament of the year, occurring March 16-18. The Jesuit Lacrosse Invitational will take place at Strake Jesuit in Houston.
This March, Jesuit will travel to Houston to take on other Jesuit teams in the Jesuit Classic at Strake Jesuit. Jesuit will play three very difficult teams in St. Ignatius of San Francisco, Fordham Prep from New York, and Tampa Jesuit of Tampa Bay, Florida.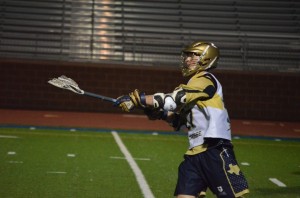 Jesuit's season has been perfect up to this point, with the team sporting a 4-0 record when this article went to print. "The defense is very experienced and no one has scored above 2 goals on them in a game this year," said coach Chris Surran about the reason for his team's success. "The offense is a little inexperienced but they are improving each time out.
"The season has gone well and the kids have been working very hard. We have very good senior leadership and the players have shown great commitment and focus in practice thus far."
In preparation for the tournament, Coach Surran says he gave the players Sunday and Monday off, with practices on Tuesday and Wednesday before the tournament. Surran said that the practices consist mainly of working on set plays and skills, which should help the squad be ready for the stiff competition they will face in Houston.
Jesuit's competition is far from weak. In the tournament, Jesuit will first face St. Ignatius from San Francisco, which is a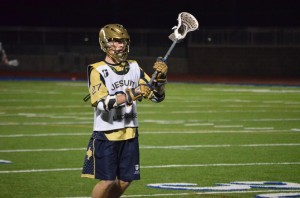 dominant program with a great lacrosse tradition. Jesuit will then play Fordham Prep from the Bronx, New York, who gave Jesuit a great game last year and are an extremely skilled team. Finally, Jesuit will face Tampa Jesuit, which is an up-and-coming program that has a lot of potential talent to offer.
When I asked Coach Surran how much of an effect this tournament would have on the season this year, he replied, "The tournament is always a measuring stick for our kids and team. Each year some of the best teams in the country participate in the tournament, and if we hold our own it gives our players great confidence for the rest of the season."
If Jesuit can succeed in this tournament, it very well could foreshadow a successful season for the Rangers in lacrosse.
The tournament could have a major effect on the season, so make sure you follow the Rangers as they take on other Jesuit schools from across the country.
For more information on the Jesuit Lacrosse team, visit their webpage at: http://www.jesuitcp.org/page.aspx?pid=1830. Full lacrosse schedule: http://www.jesuitcp.org/page.aspx?pid=1831.