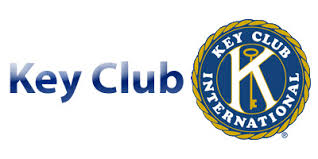 At the end of their sophomore year, students are given the opportunity to sign up for leadership positions in various community service organizations that they will be able to participate in for the rest of their Jesuit career. One of these organizations is the Key Club, an organization that has recently been given a new look through its Jesuit student and faculty leaders.
In past years, the Key Club has not exactly been the most active of all the organizations throughout Jesuit. However, according to faculty moderator and sophomore counselor Mr. Raul Ornelas, this year has proven to be much different. Mr. Ornelas mentioned that "the leadership is growing a lot" and that "we have guys that have revamped the program in the sense of what they want to do." Essentially, the members want to serve more. Normally, the Key Club would work one large scale service project every two months, but now, with the new leadership and increased participation, much more service has become possible. "We are working closely with the community service office, now we have the Manna for Others project, so we have kind of taken that under our wing," said Ornelas. "We have become a lot more involved in different community service projects," reiterates Michael Bejarano '14, "a lot more guys have been participating."
Some of the club's new projects include the Manna for Others pancake breakfast, the carnival at St. Mary of Carmel in September, and Meals on Wheels deliveries on Thanksgiving.  These projects have arisen mainly due to the new leadership of seniors Emmanuel Salazar, Michael Bejarano, and Ben and Joe Hartmann. "This club is designed for junior leadership, so we always have great junior leaders and they take over senior year," says Ornelas. "It's a club meant for juniors and seniors so sometimes the direction of the seniors is they are thinking about college and sometimes Key Club might not be the first priority for them." In this way, what has happened in past years is that Key Club might be pushed to the back of some members' minds, and the result is a less active organization than some might desire, but the club is turning that around this year through more active involvement. "Now that we are doing something every week it has gotten a lot more people involved," says senior Joe Hartmann.
However, Ornelas stresses that "Key Club has always been a student led organization. It's in the bylaws. It's in the chapter." But this year, "There has been a lot more interaction, a lot more community service, and a lot more people wanting to be involved." In addition, Ornelas believes that even after the seniors leave for college this year, the new fervor for Key Club will continue due to strong junior leadership as well. "All we really need to do is just have more meetings to involve more people," he says. "I think maybe sometimes a quick ten or fifteen minute meeting can be very productive." Furthermore, Ornelas adds that the iPads have made it much easier to get information to members through email or Moodle message.
The most exciting part, though, is that this new change in the Key Club has created a culture in which joining the organization isn't just about getting one more thing on a resume. The new environment is one that really cherishes the opportunity to help and serve others. "You guys have such a busy schedule with your academic life, your extra curriculars, your community service, and so then of course its a matter of priorities," reiterates Ornelas. But, he continues: "I think more and more guys are genuinely wanting to help who are genuinely interested and willing to serve the community." Ben Hartmann '14 agrees, saying "I see a lot of seniors there on Saturdays. They start coming just to get the hours but then they see that Key Club is actually fun."
This year, the new look for Key Club has not only resulted in a higher volume of service occurring, but a new culture that has allowed members to truly live out the Key Club motto "Caring is our way of life," and to truly grow on their journey to becoming Men for Others.