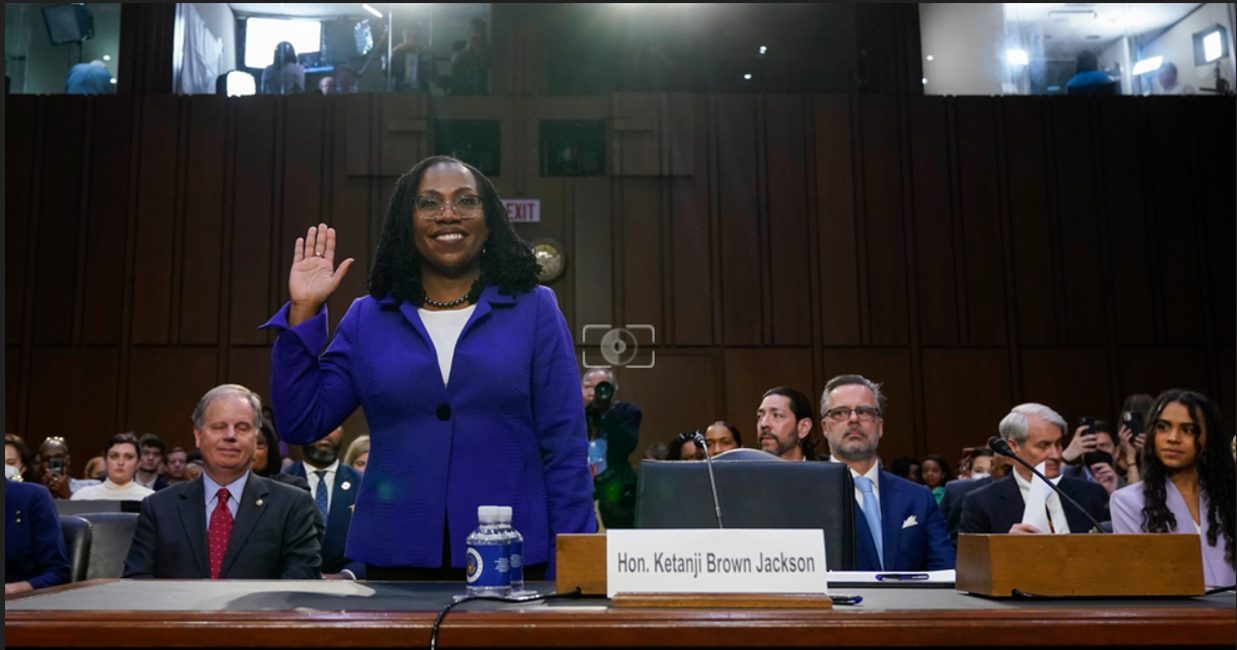 On April 7th, Ketanji Brown Jackson was confirmed as the 116h Supreme Court Justice. She was confirmed to replace Stephen Breyer, a justice who announced his retirement at the end of January this year and will step down from the high court in the summer. Now, Jackson is the first African-American woman to ever be appointed to the Supreme Court.
PROCESS TO NOMINATION
After the Senate Judiciary Committee's hearings and discussions among themselves, the 22 senators made their decisions. On Monday, the committee reached an 11-11 tie. Expecting the deadlock, the Democrats proceed with a step to discharge the nomination to a vote before the Senate.
During the hearings, Republicans attacked Jackson as a partisan leaning heavily on culture wars rather than discuss her qualifications for the position. Specifically, Senators Marsha Blackburn (R-TN) and Josh Hawley (R-MO) accused Jackson of being too lenient towards sex offenders at the US Court for Appeals for the DC Circuit. However, many fact-checkers conclude that Republican claims were misleading.
As expected, Jackson's nomination moved on and entered a Senate procedural vote. The vote ended in a 53-47 vote in favor of Jackson's nomination.
All 50 Senate Democrats and the independents who affiliate with them voted for Jackson's confirmation. The Democrats received additional support through votes from three Republicans: Senators Mitt Romney (R-UT), Susan Collins (R-ME), and Lisa Murkowski (R-AK).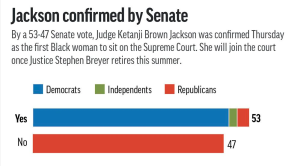 Impacts on the Supreme Court
First, Justice Jackson will have a huge impact on the Supreme Court. Her confirmation may not alter the balance of opinion on the U.S. Supreme Court in the short term, as she is merely replacing another Democrat judge, so the balance of power on America's High Court will remain the same. However, her professional career and personal experiences as a Black woman in the United States are critical. Jackson will bring to deliberations and sensibility of someone whose parents grew up under the Jim Crow laws in Florida. Overall, Jackson will give the Supreme Court a fair perspective regarding people who have not been treated equally due to their ethnic background. These factors will shape how she approaches and resolves cases as a Supreme Court Justice.
Next, Jackson's withstanding of harsh questioning at the Senate hearings is similar to that of Thurgood Marshall in 1967. Thurgood Marshall, the first African-American to be nominated to the Supreme Court, faced frequent criticism from many senators. A band of Southern Democrat senators used riots in the US and rise in crime to derail Marshall's nomination. However, this did not stop Marshall from being the first African-American Supreme Court Justice. As for Jackson, she was pressed if she had a "hidden agenda" and accused of "mishandling sentences".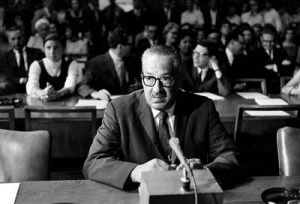 Finally, Jackson is the first former criminal defense attorney to be nominated to the Supreme Court since Thurgood Marshall. So, this indicates that Jackson will be the only Supreme Court Justice who understands criminal systems' human cost. In general, this will be very beneficial in many future decisions regarding criminal justice.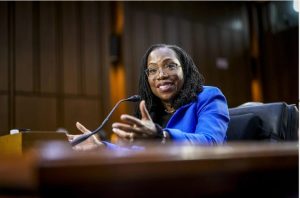 Overall Democrat and Republic Views on the Nomination
After the Senate vote, President Joe Biden and Vice President Kamala Harris lauded the decision. Also, Senate Majority Leader Chuck Schumer (D-NY) called this nomination "one of the great moments in American history" as "America moves towards a more perfect union." But, Senate Minority Leader Mitch McConnell (R-KY) stated that "the far left got the reckless inflationary spending they wanted". Overall, Democrats and a handful of Republicans believe that Ketanji Brown Jackson would be an excellent Supreme Court justice.