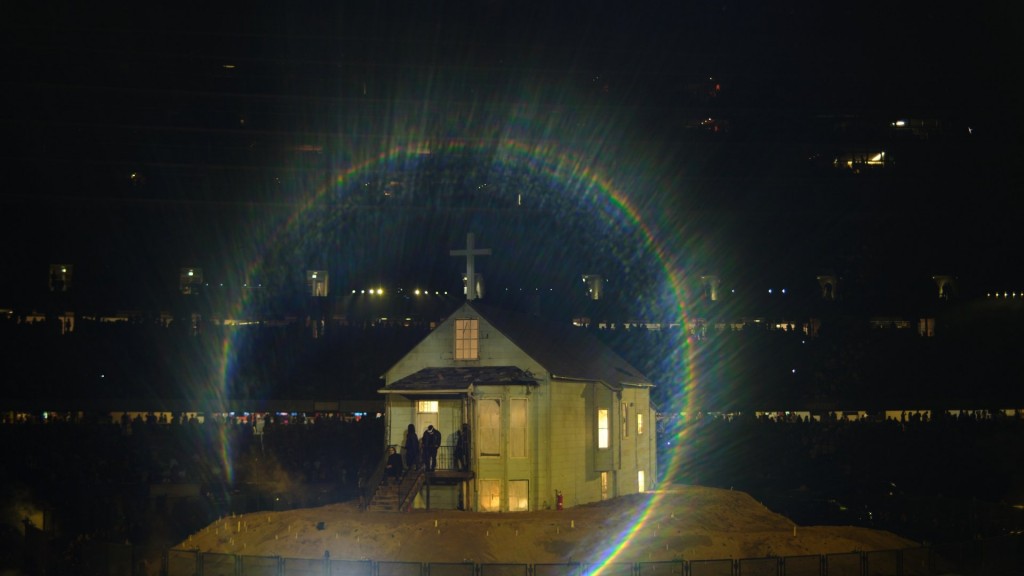 "Donde esta Donda?" and "Did it drop?" were two of the questions I heard the most over the course of the past month (both of which were often followed by laughs). Granted, I did not help myself by posting incessant updates like I was an insider about the album on my Instagram story. Those questions all came to a halt this past Sunday though when one of rap's biggest and most controversial figures, Kanye West, dropped his 10th studio album: Donda.
The Backstory
As I am sure many Kanye fans know West has a history of not dropping his albums on time. This album was no different. Named after his late mother, Ye began hyping the album halfway through the summer. It started in late July when a seemingly innocuous ticketing event popped up for an unnamed rap artist at Atlanta's Mercedes-Benz Stadium. It did not take long for the public to find out that the artist was in fact Kanye West. Since that first event on July 22nd, Kanye had two more listening parties: one in Atlanta again, and one in Chicago (and even went as far as to live in the Atlanta stadium). These parties were large-scale, extravagant, concert-level events (the cover photo for this article was taken at his Chicago event) that brought in $7 million in merchandise sales.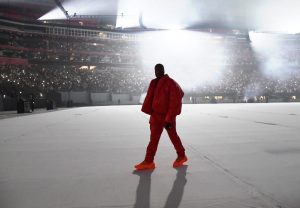 It took 36 days from the initial event to the actual drop for West to release the album. These large parties worked as the marketing for the album (outside of a commercial featuring Team USA sprinter Sha'Charri Richardson). Those 37 days were a rollercoaster ride of disappointment, elation, and hype for Kanye fans like myself that finally came to a close early Sunday morning.
The Overview
I will admit that I am biased towards enjoying Kanye. That said, for where Kanye is at in his life currently, I am impressed by the album. While I do NOT think it is a 10/10 after my initial listenings, I do think it clears the bar of average pretty easily. It clocks in at 1 hour and 48 minutes which is the longest Kanye album by a pretty decent margin. While this runtime can seem pretty daunting at first, West's ability to blend tracks together helps ease the lengthiness. While I do not think it is a front-to-back listen like some other Kanye albums, there are some seriously masterful stretches. The tracks from "Off the Grid" up to "Moon" are some of my favorite on the album.
The Breakdown
The features on the album are wide-ranging and vary in their consistency at times. Jay-Z's featured verse on "Jail" to start the album is a great way to kick things off. The way he commands the pace of the electric guitar riffs is powerful and outstanding. I would also be remiss if I failed to mention The Weeknd's and Don Tolliver's heavenly vocals of "Hurricane" and "Moon" respectively. Their contributions are some of the smoothest on the album and I find myself returning to those tracks frequently. On the flip side, however, DaBaby and Marilyn Manson's features on "Jail pt 2" did not do it for me, feeling quite tacked on. They could have been left off to ease run-time and make the album feel more cohesive.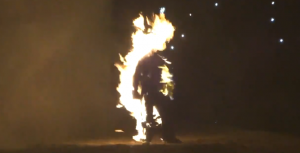 Ye's production of the album, however, is beautiful from start to finish. The variability in his style can best be seen when comparing "Off the Grid" to "Believe What I Say". On "Off the Grid", West is able to craft a Pop-Smoke-esque beat. The instrumental fits both his own style along the style of a drill specialist like Fivio Foreign. Just a few tracks later, West incorporates a Lauryn Hill sample that generates a completely different vibe that almost makes you want to dance like you're on a boat. While the lyrics and features might not be A-class the whole way through, the production certainly is.
The Stance
Kanye's latest addition to his illustrious catalog is a solid album. It has and will require many listen-throughs to understand the meaning behind some of his deepest bars. While it does have some lows, the highs are some of his highest in years. West's amalgamation of sounds and styles from his now 17-year long career is stunningly beautiful. Kanye surely has more to say and I look forward to hearing him say it (whether it come on time or a month after it was supposed to arrive).
Must Listens: "Hurricane", "Jail", "Believe What I Say", "Off the Grid", "24", "Moon"
Skips: "God Breathed on This", "Heaven and Hell", "Remote Control", any "pt 2"
Grade: B to B+
Listen to Donda Here: