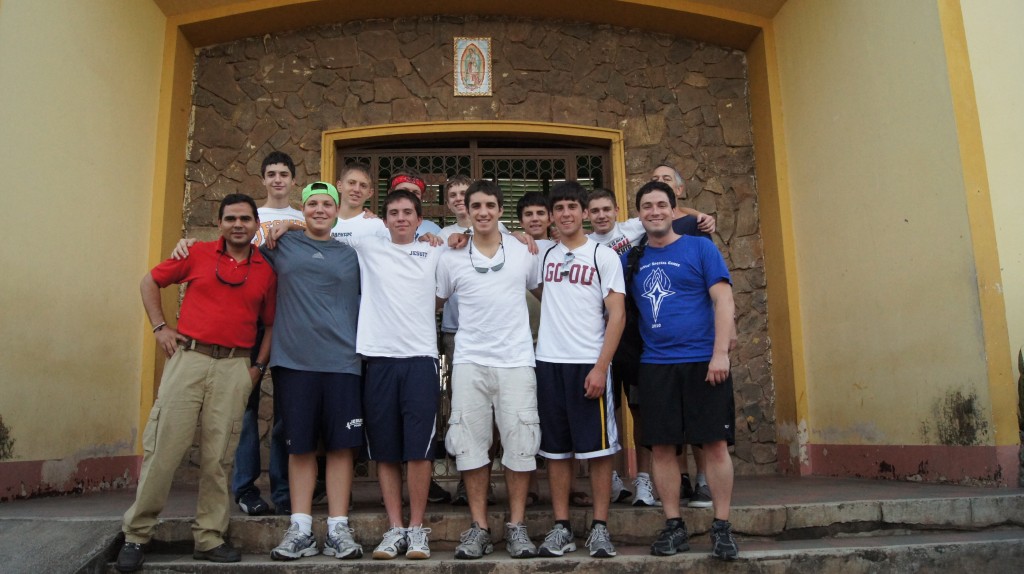 Nicaragua is the poorest country in Central America, grossing only $16.6 billion dollars in 2009.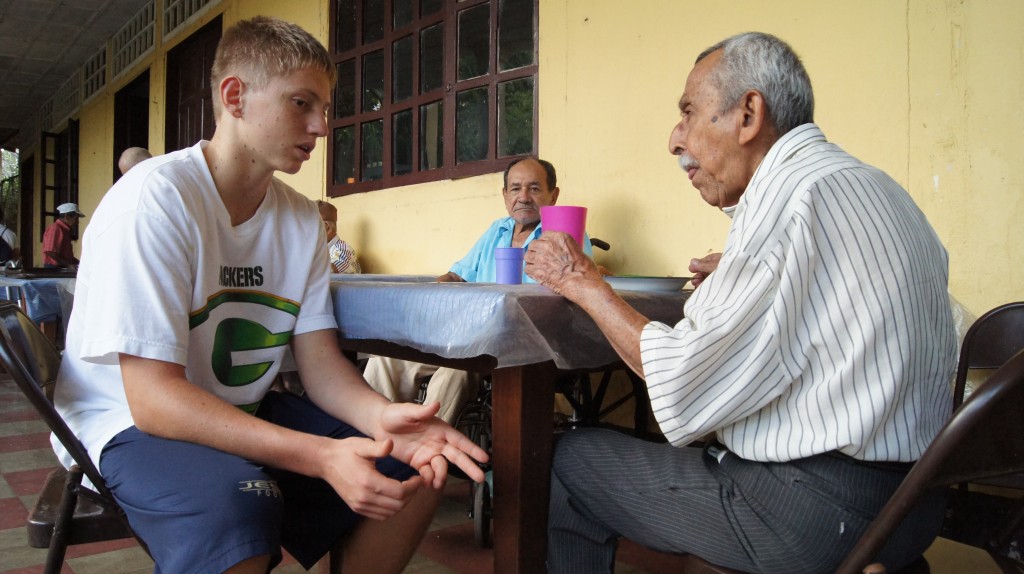 It is a place where people toil long, hard hours as farmers and menial job workers to eke out a living. But what this country lacks in economic stability, it makes up for with colorful personalities and a vibrant culture unlike any others. On November 6th 2010, ten Jesuit Seniors embarked on the first ever mission trip to Nicaragua, accompanied by Mr. Rich Perry, Mr. Paul McDaniel, and Rob Spencer, a former Jesuit grad. These ten seniors: Michael Tull, Travis Bieda, Elliott Schermerhorn, Connor Davis, Walker Mangin, Robert Peinado, Jackson Smith, Joesph Nehme, Mitch Pagel, and myself had an eye opening experience unlike anything we could have ever imagined. The trip was aimed to be not only a service experience but also a culture experience.
Groggy and anxious, the group departed from DFW airport at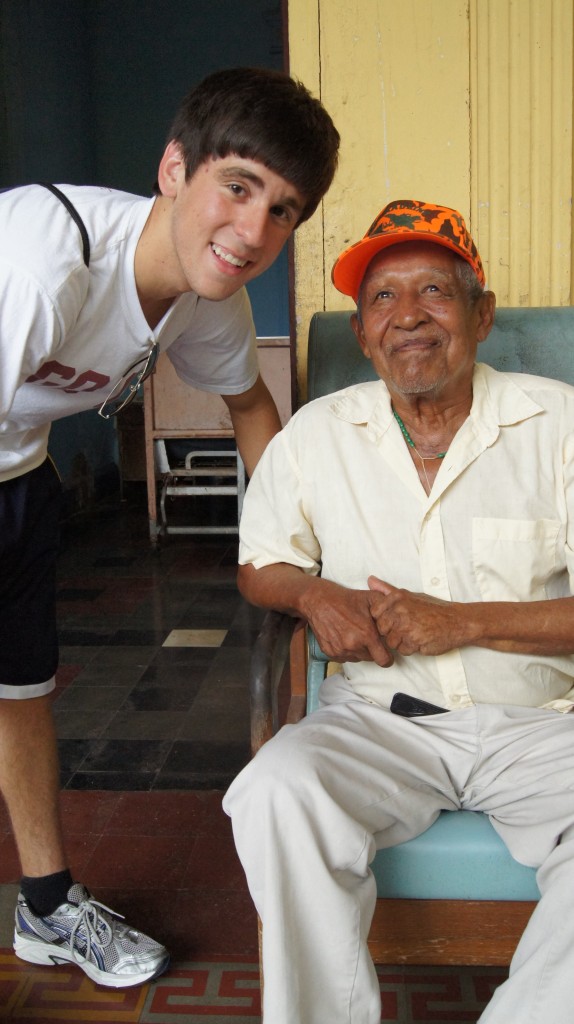 about 5 a.m. Dallas time, before the sun was even up. After four hours of flying and a security incident involving peanut butter and jelly, the group arrived in Managua, Nicaragua. Upon landing, it seemed like a strange new world. There weren't towering skyscrapers, there weren't paved highways, and there definitely weren't any Starbucks or Chick-fil-As. We stepped off the plane and started on our week long journey.
Our first two days were spent in Granada, the tourist city of Nicaragua. Our first mission was to visit an elderly home, a home unlike our understanding of them here. Elderly homes in Nicaragua are for seniors who were abandoned by their families, usually for financial reasons. From the minute we arrived, we dove right into the experience. For those with more advanced Spanish speaking abilities, the language barrier didn't pose a problem. However, even those with absolutely no Spanish experience, like Travis Bieda, felt right at home. On the more fun side of our visit to Granada, we kayaked on Lake Nicaragua, enjoying the beautiful weather and basking in the Central American sun.
After a four hour bus ride to Chinandega, we found a place much different from the touristy Granada; it was the real Nicaragua. Then, as we settled into our beds for the night, staying with an organization called Amigos for Christ, we knew the real work was yet to begin.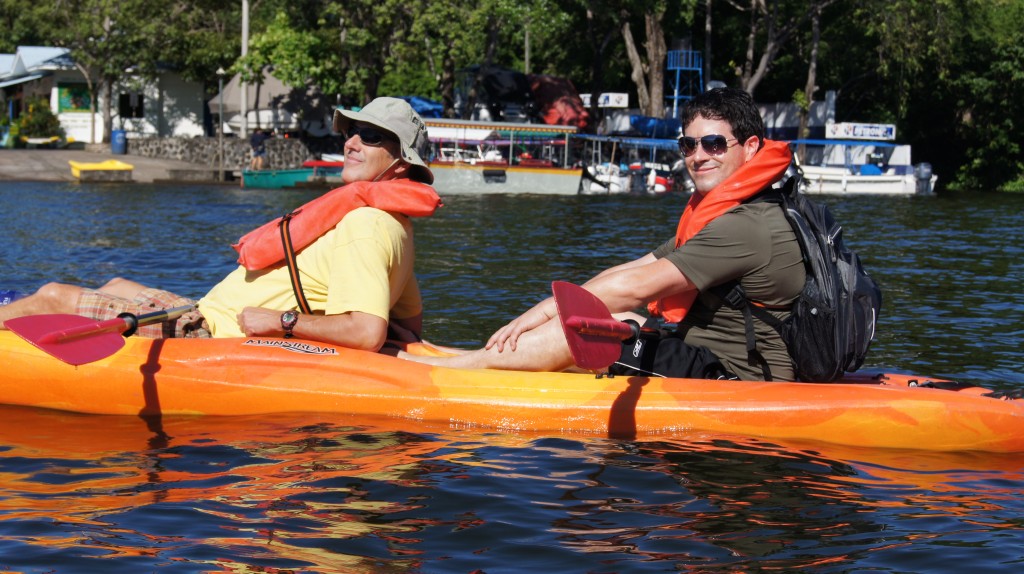 The first activity planned in our day was to visit the Chinandega dump, a place where people live in absolutely squalid living conditions, because they have nothing. The stench was horrible. As Mr. Perry described it, "Go to the Dallas dump; stick your head in there for about 10 minutes, then multiply that by 100." Used syringes, emaciated cattle, green sewage, and animal carcasses littered the dump. If you were to ask any of the guys, it was one of the saddest things to see.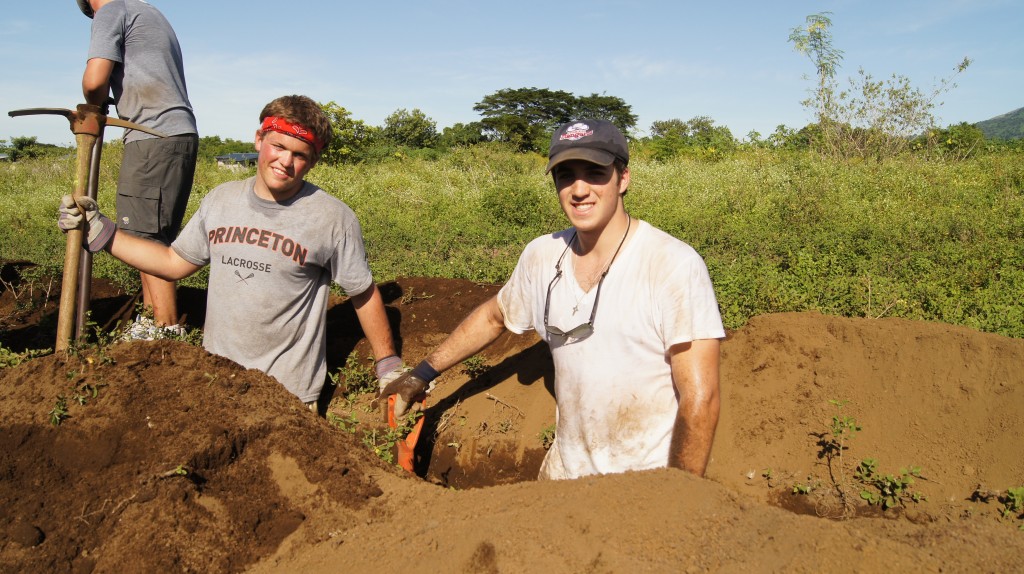 But our next few days got a little brighter as we stayed in Villa Catalina, a place paid for and sponsored by the Amigos for Christ non profit organization. There, about 300 families who used to live in the dumps have created new lives for themselves. We dug a 39 inch deep trench for a water pipeline as long as a football field. Other days, some people worked on a farm while others mixed cement and rocks for a cistern; each day we became more and more connected with the people. In the afternoons, we would play soccer with the locals, practicing our Spanish and hearing their life stories. We cherished every minute of it. To see people so happy, with so little, was the most inspiring thing for us.
After the week was over, it is safe to say that we experienced one of the greatest weeks of our lives and we will never forget how lucky we are to have what we have.