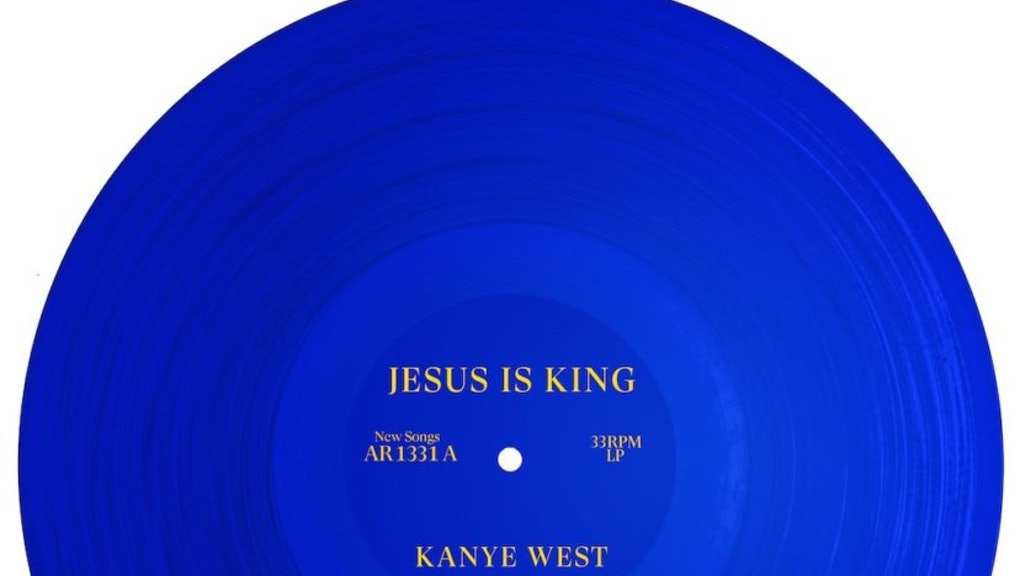 I'm going to be honest with you right from the start: I'm a massive Kanye fan. Anyone that has tried to talk music with me knows that he's one of my favorite rappers of all time. That said, I was not happy with him last Friday morning.
The Hype Recap
For those who don't know, Kanye West has a history of not dropping his albums. The most recent was Yandhi, a followup to Ye's 2013 album Yeezus, that was supposed to drop last Black Friday but has only ever been found online through various leaks. It didn't come. Then, last month, multiple tweets came out from Kim Kardashian, Kanye's wife, saying the album was coming sometime in late September. It didn't happen. Then, we got to the beginning of last week, and Kanye himself tweeted (which he hasn't done in a while) that the album, now called JESUS IS KING would arrive on Friday. Along with every other Kanye fan, I stayed up until 11 PM in Dallas, hoping it would drop at noon EST. Guess what? It didn't come.

So, I went into Ranger Day with no new Kanye, and by 9 AM on Friday, I had lost hope. Kanye said he was reworking the mixes on a few songs, and I just waited for it to get delayed yet again. And then, as I was standing outside after Ranger Day, the album arrived. I opened up Spotify just for kicks, and there it was. After multiple delays and rumors, Kanye West's 9th studio album, JESUS IS KING, had arrived.
The Review
This album blew me away. Kanye has been promoting faith and God since The College Dropout in 2004, and with JESUS IS KING, he entirely took it in stride. And it worked. The way Ye uses gospel samples and weaves them along with great rap beats is outstanding. The album has moments where its songs sound like they are on a secular album like "On God," "Water," and "Hands On," but they are paired with songs that could get played at youth group on Sunday like "Everything We Need" and "Use This Gospel."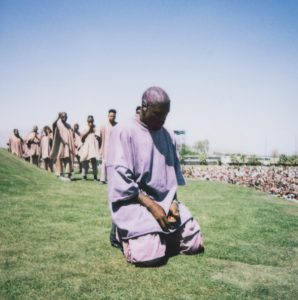 The way Yeezy mixes these two distinct styles and the level at which he does it is excellent. The fact that the whole album is completely clean and without explicit content is not a hindrance to the lyricism or something I even noticed during the first listen-through. No explicit material also means you can play it in front of the whole family, and nobody will be offended.
There are very few tracks to skip on this album. It's a short album, only 27 minutes and 11 tracks long, and 8 out of the 11 songs are ones I already have put into my daily music rotation. It is consistent throughout and has an excellent flow. The only issue I have on the album as a whole is that the mixing, especially on the Pusha T verse on "Use This Gospel," is not great and seems to be almost a beat off the whole way through. "Selah" is an interesting track that I want to address. It has a good chorus and message, but has an odd pace, and it doesn't quite do it for me, especially when compared to the following song on the album "Follow God."
The Stance
This album definitely deserves at least one listen-through, especially if you are a gospel or Kanye fan. While it doesn't quite reach the level of completeness that Graduation or My Beautiful Dark Twisted Fantasy had, JESUS IS KING is a strong Kanye album that shows promise for future gospel albums from Kanye West.
Must Listen: "Follow God," "On God," "Water," "Hands On"
Skip: "Closed On Sunday," "Jesus Is Lord"
Score: 4 out of 5 microphones
Best Lyric: "What if Eve made apple juice? You gon' do what Adam do? Or say 'Baby, let's put this back on the tree'" -Kanye West on "Everything We Need"
Listen to JESUS IS KING here: