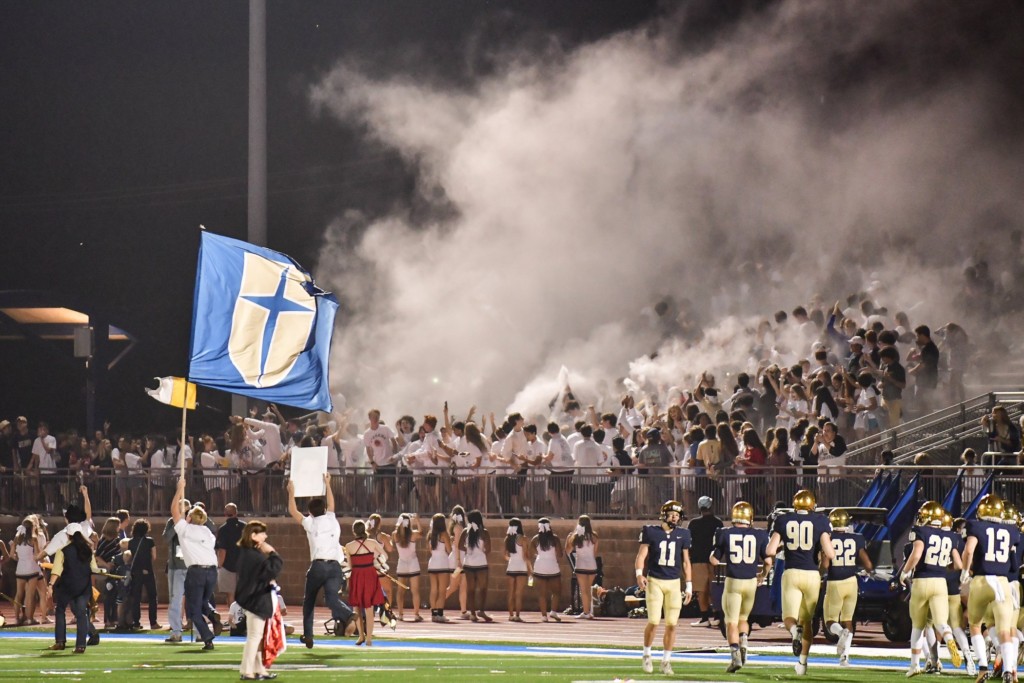 https://youtu.be/QKw7ul8AW8c
Coming off of a strong team outing, the Rangers looked to further their win streak at home against McKinney Boyd on Friday, September 28.
Starting off slow, the Rangers found themselves down 28-14 going into halftime. With the student section bringing the energy coming out of the half, the Rangers put together a strong second half. Although the Rangers found themselves just short, with the Broncos outlasting them 35-28.
Offensive Struggles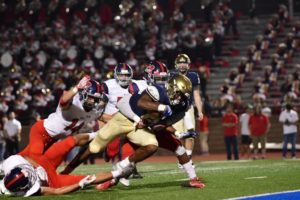 The Jesuit offense started off slow with just 14 points in the first half. Junior Quarterback Kevin Shuman had a strong 43 yard pass to Junior Receiver E.J. Smith early in the 2nd quarter. Although, the Rangers came out strong in the third quarter, posting two touchdowns and tying with the Broncos. The Rangers found themselves just short of the end zone in the fourth quarter, resulting in a hard fought loss.
Some other offensive standouts, sophomore running-back Jake Taylor had some strong runs, accounting for 67 yards on 11 carries. Having a career night, E.J. Smith accounted for all of the Rangers touchdowns: three rushing touchdowns and one receiving, for a total of 183 all-purpose yards.
Defensive Miscues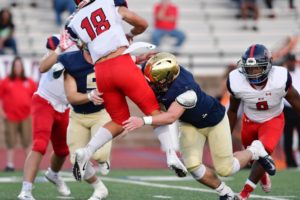 The defense played a hard fought game, although they found themselves not producing the same stops as they did against Plano West. The Rangers' defense struggled early on, giving up four touchdowns in the first half. Despite the mediocre first half, the Rangers regrouped at halftime, allowing McKinney Boyd to just one drive of 3 or more plays. However, that one drive proved to be costly, as McKinney Boyd produced a go-ahead touchdown drive.
Some defensive standouts, Senior-Captain Andrew Gregory and Junior Tommy Roy both led the team with 8 tackles each.
Thoughts from the game
After a season high 8 tackles from senior Andrew Gregory, he stated how the game was a "tough loss because the game means so much to them, but he knows the team will be able to bounce back!"
With the high energized student section on Friday, Senior Collin Lark thought that "having such an amazing student section throughout the game really boosts team morale and confidence, especially after halftime as [they] ran out of the tunnel."
Up Next
With an upcoming bye week, the Rangers look to restore their electric offense and dominate defense as they travel to Prosper Eagle Stadium to take on the Prosper Eagles, on Friday October 12th at 7 p.m.
GO RANGERS!