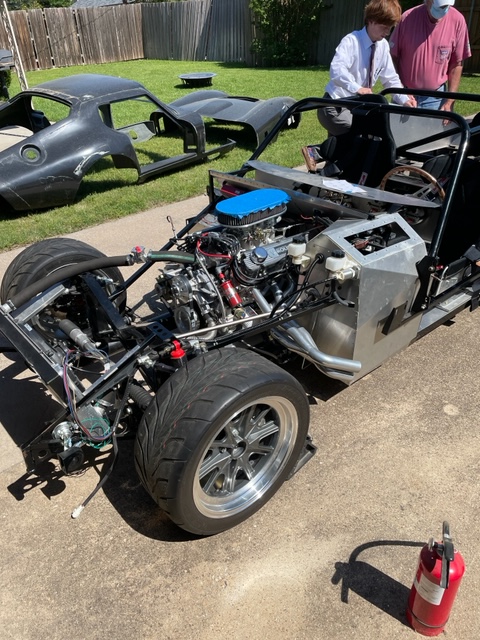 Every Tuesday after school, members of Jesuit's Car Club travel to the ASC house and work on various automotive projects from 4:00 to 5:45. One-off projects may range from personal car inspections to the repair of a donated BMW, but the club's main and ongoing project has been the assembly of a Factory Five Type 65 Coupe. As the name suggests, a kit car is a build-it-yourself car project, and Car Club members are assembling all the components of the car, from the engine to the A/C system.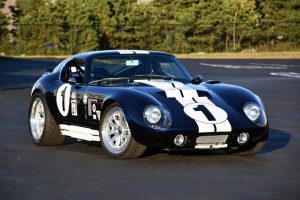 The club, founded by Mr. Earsing and Mr. Garrison in 2010, initially met under the old football stadium bleachers. The club in 2012 first began constructing the Factory Five Type 65 Coupe from scratch. Each week, Club members have devoted time after school to work on some aspect of the installation. Whether it be solving a minor problem with a reluctant bolt, installing seats, installing brake lines, or installing the engine, club members have worked hard to maintain a steady progression in its assembly. After 9 years and hours of work from many classes, the club has assembled a working chassis, engine, and drivetrain that can move on its own.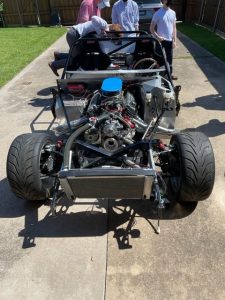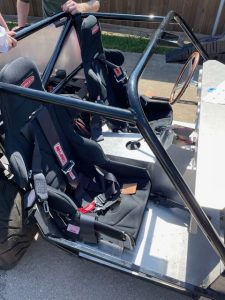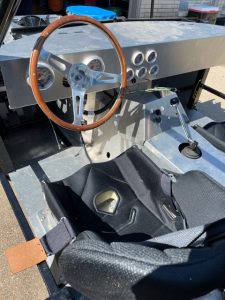 The first time the chassis moved on its own (May 13, 2021) 
Following this monumental achievement, I reached out to Mr. Kennedy. Mr. Kennedy, the father of two alumni, has continued to come to each meeting and provide club members with guidance in the field of automotive assembly and maintenance.
How long have you been affiliated with the club? 
9 years
What are some of your most memorable moments in the club's history? 
Getting the chassis to the point where it would roll, starting the engine for the first time, and last meeting where we drove the car up and down the driveway.
Now that the car has moved on its own, what do you believe is the next step in the process? 
The next major step is to start installing the body and getting the car to the point where it can be painted.
When do you think the car will be finished?
Hopefully we can get the body installed next class year and send it off to get painted over the summer.
While the club has made enormous headway in the construction of the car, its members continue to work diligently each week. "Hopefully", says co-president Henry Limber, "we can get this thing done by the end of the year." 
Know a lot about cars?  Know nothing about cars but want to learn more? The club is open to students of all skill levels. If interested, reach out to RKweik@jesuitcp.org to learn how to join!  
Tune into The Roundup for more amazing articles!