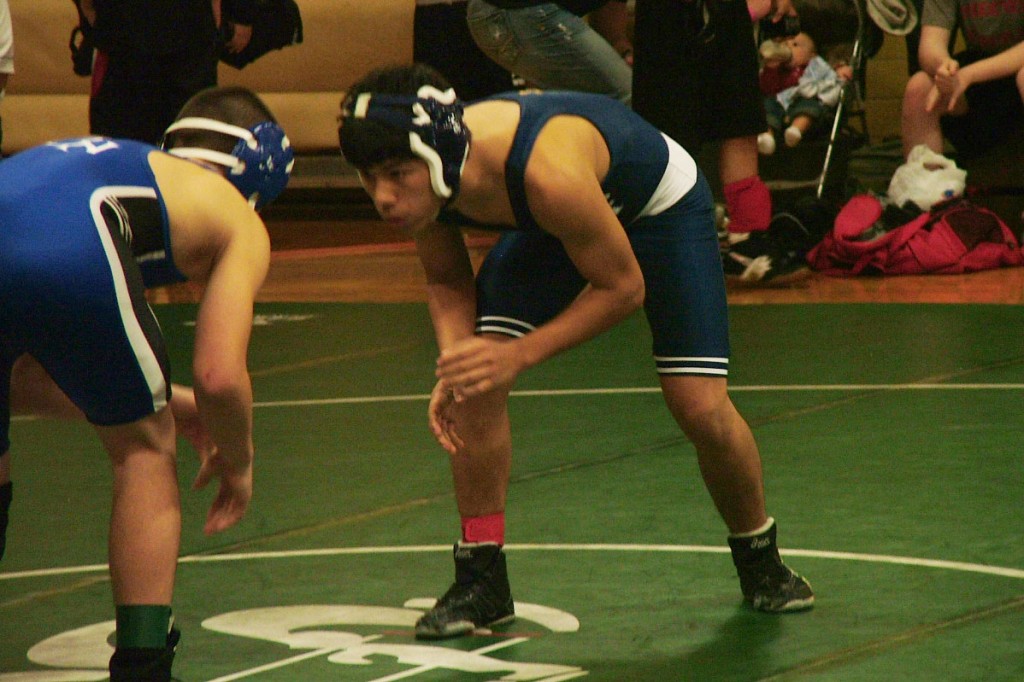 "Once you've wrestled, everything else in life is easy."
–          Dan Gable, Olympic Gold Medalist
Wrestling is a sport that challenges your personal endurance, character, and work ethic. It demands commitment and the will to get better. It is an individual sport, where only the wrestler controls how hard he wants to train and how badly he wants to win. It is up to him to overcome obstacles with a positive attitude and to accept defeat with a desire to learn from his mistakes.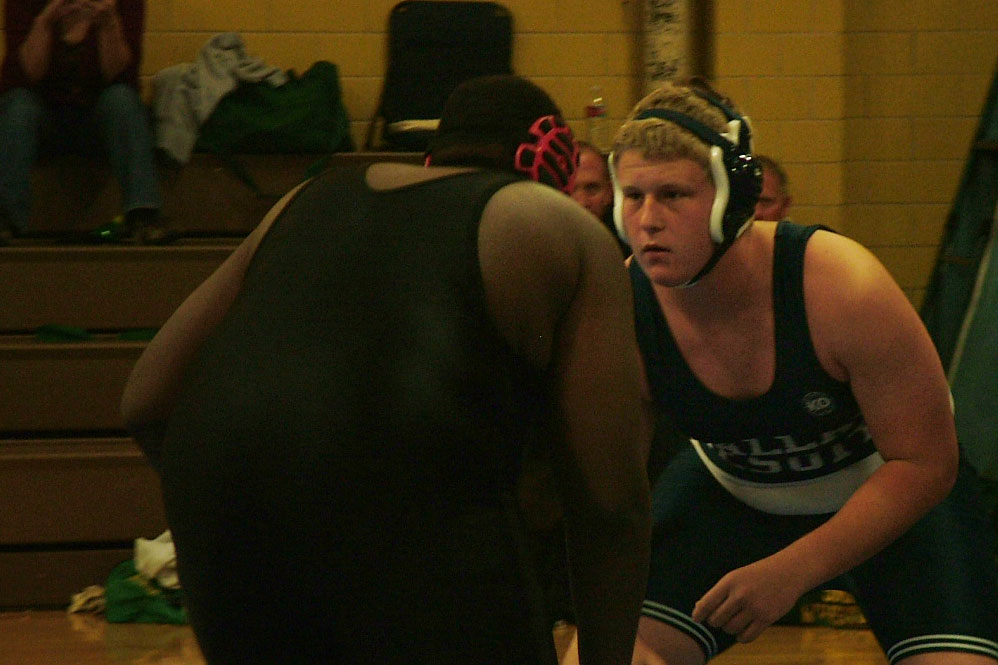 It's a six minute battle with no time-outs, no substitutions, and no excuses. And because wrestling is an individual sport, the wrestler takes full responsibility for both wins and losses.
Wrestlers are also responsible for monitoring their weight, staying in a certain weight class throughout the season.
Coaches Ryan Menard, Tony Brown, Matt Trost, and Drew Bernett instill the importance of this responsibility in the Jesuit Wrestling team. The team lifts, runs, and wrestles many hours a week in preparation for competition on weekdays and weekends. Many tournaments last twelve hours and the wrestlers stay and support their teammates throughout the day.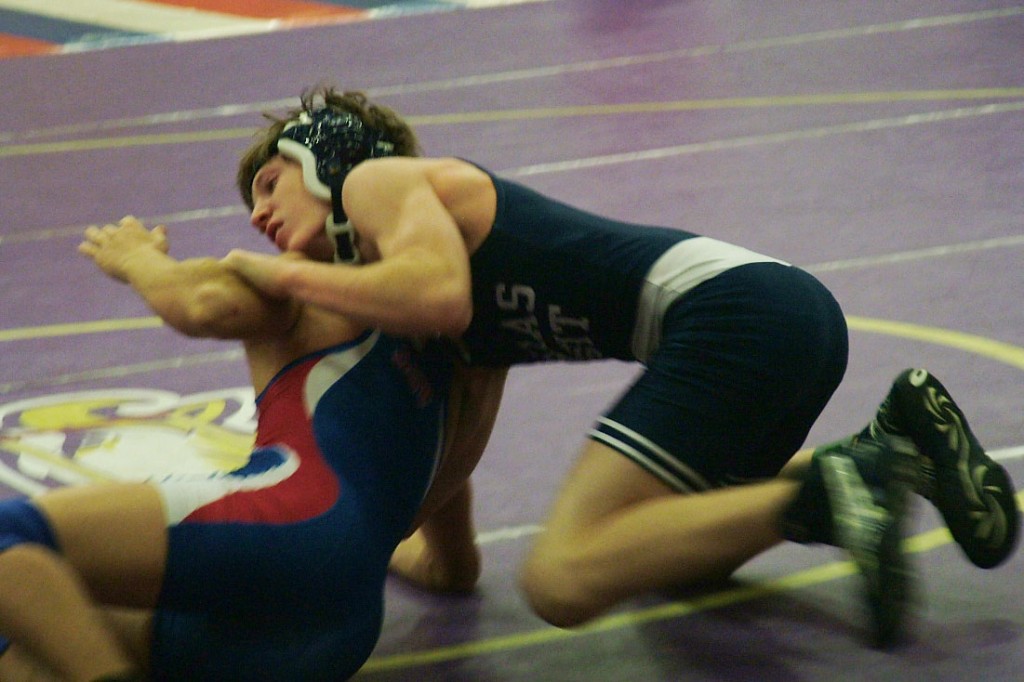 It's obvious that this sport requires dedication and a good work ethic. Many wrestlers would agree that it's the hardest sport they have ever done. However, as Coach Menard often tells his wrestlers: "It's worth it when you get your hand raised and you know that you, alone, are responsible for that victory."
On November 20th, the Jesuit wrestling team entered the Richardson Roundup with six varsity wrestlers: Antonio Martinez at 112 lb, Hank Ideker at 119 lb, Zach Pearson at 125 lb, Nic Bellegarde at 135 lb, TJ Hawthorne at 140 lb, and Kevin Ly at 152 lb. Captains Antonio Martinez and Hank Ideker won first place, and Pearson and Bellegarde won third place.
Martinez, Pearson, and Bellegarde all pinned their opponents in the finals and Ideker won with a 12-9 decision. According to Junior captain Antonio Martinez, "It felt great to get the gold medal, but the goal is to make state in February and I will continue to work hard to get there."
On the Junior Varsity (JV) side, Nick Barker '14, Josh Thibodeaux '13, and Craig Hunter '12 won first place. Henry Harms '14 won second place, Austin Gustafson '14 won third place and Drew Goethals '14 won fourth place. "This tournament gave a few of the JV wrestlers their first wrestling match and it was great to see them earn medals so early in the season," says Craig Hunter, who is undefeated this season.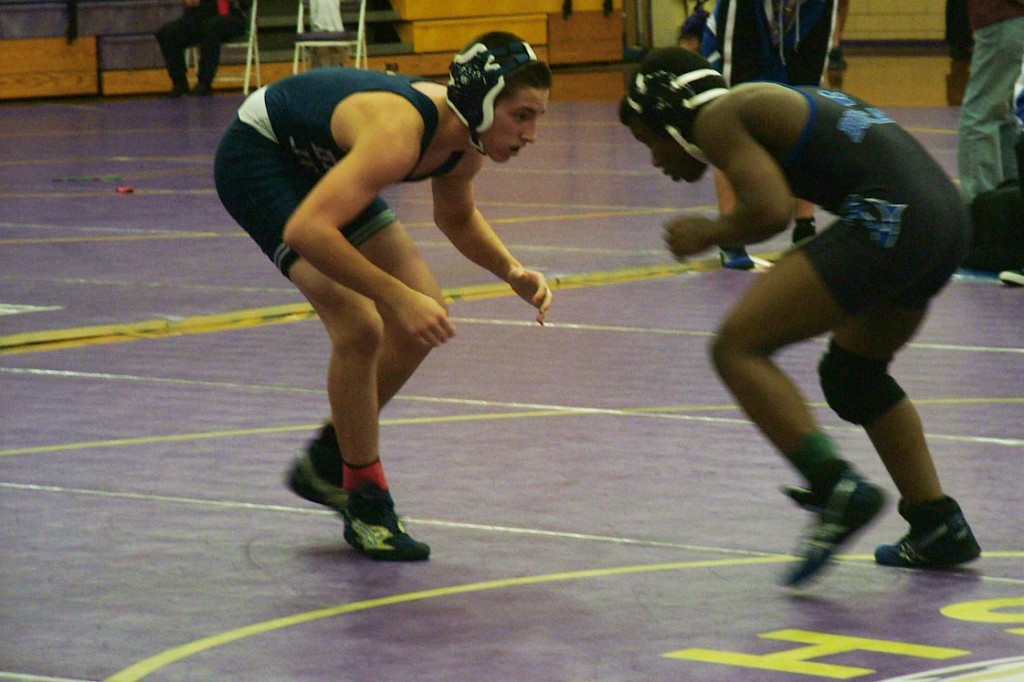 Last Tuesday, Jesuit faced Rockwall in a home dual after school. Although Jesuit lacked a full 15 man line-up due to injuries, they put up a good fight, winning four out of eight varsity matches. Antonio Martinez '12, Hank Ideker '11, Zach Pearson '13, and TJ Hawthorne '11 got their hands raised that night.
On the JV side, Nick Barker '14, Josh Thibodeaux '13, Craig Hunter '12, Patrick Finegan '14, Erik Kirkegaard '14, and Cole Brewer '13 all won matches. In doing so, they won the vast majority of the JV matches.
According to Senior captain John Thompson, "I'm looking forward to the big tournaments coming up next semester. I think each individual is getting better and better as the season is progressing, but we need to keep up the hard work."
Next, Jesuit will be facing Richardson High school on Tuesday November 30th at home at 6:00 PM.