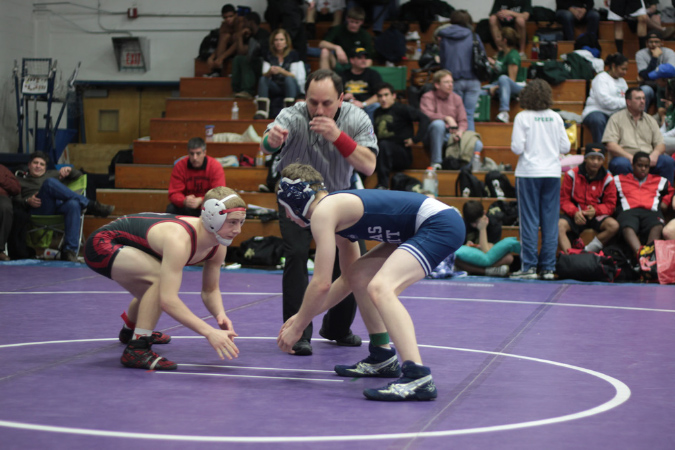 Jesuit Varsity Wrestling had an outstanding showing Monday, February 7, 201,1 in the UIL District 18 Tournament held at Lake Highlands High School.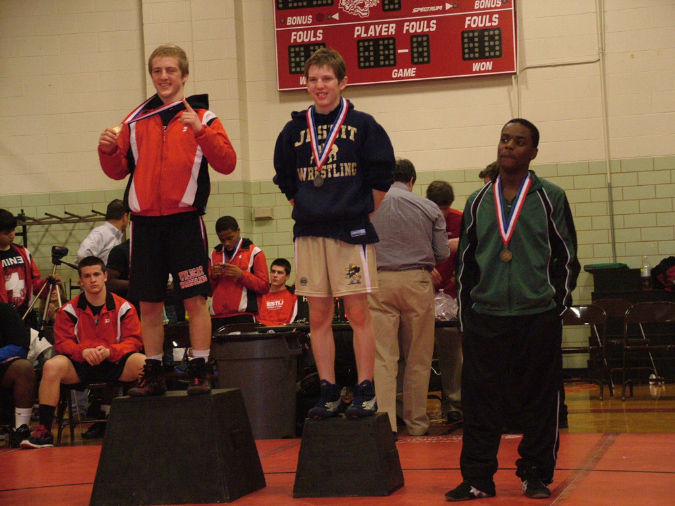 After missing several practices and postponing the tournament due to the inclement weather the week before, the wrestling team still showed up ready to wrestle, finishing the tournament with 6 wrestlers in the placement rounds.
Competing at the tournament were Seniors John Thompson, Hank Ideker, Matt Petrowski, Travis Bieda, and TJ Hawthorne, Juniors Antonio Martinez, Nic Bellegarde, and Akuda Esin, and Sophomores Zach Pearson and Cole Brewer.
"I'm proud to see my teammates wrestle hard, and I'm looking forward to John and Antonio competing at regions," says Senior Captain Hank Ideker, who placed fourth, along with Zach Pearson, and Akuda Esin. Nic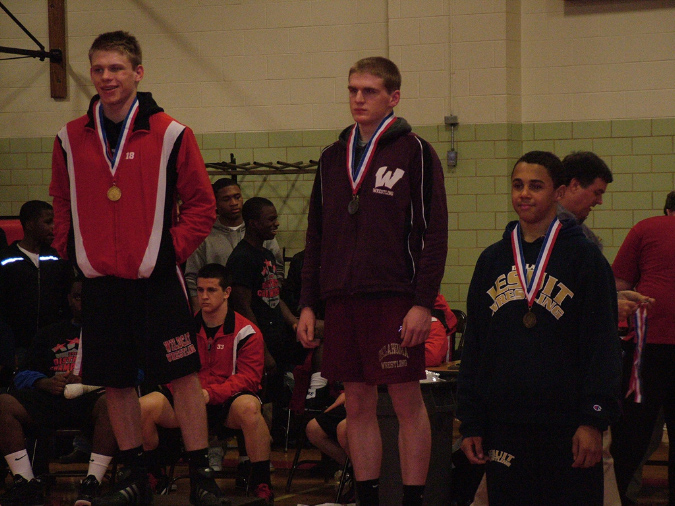 Bellegarde placed third, and is the regional alternate. Antonio Martinez and John Thompson both qualified for regions with second and first place finishes, respectively. "It feels good to finally win it, but I need to focus on regions," says Senior Captain John Thompson, after earning second place for the second time in as many years.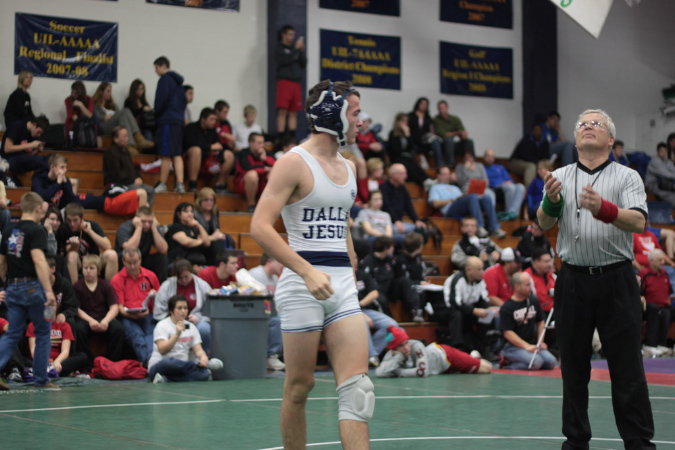 The Region 3 tournament took place this past weekend, Friday, February 11th and Saturday, February 12th, in Katy, Texas. Antonio Martinez went above and beyond all expectations to take fifth place, which means that he is the alternate for the state tournament, scheduled for February 25th and 26th in Austin, Texas.