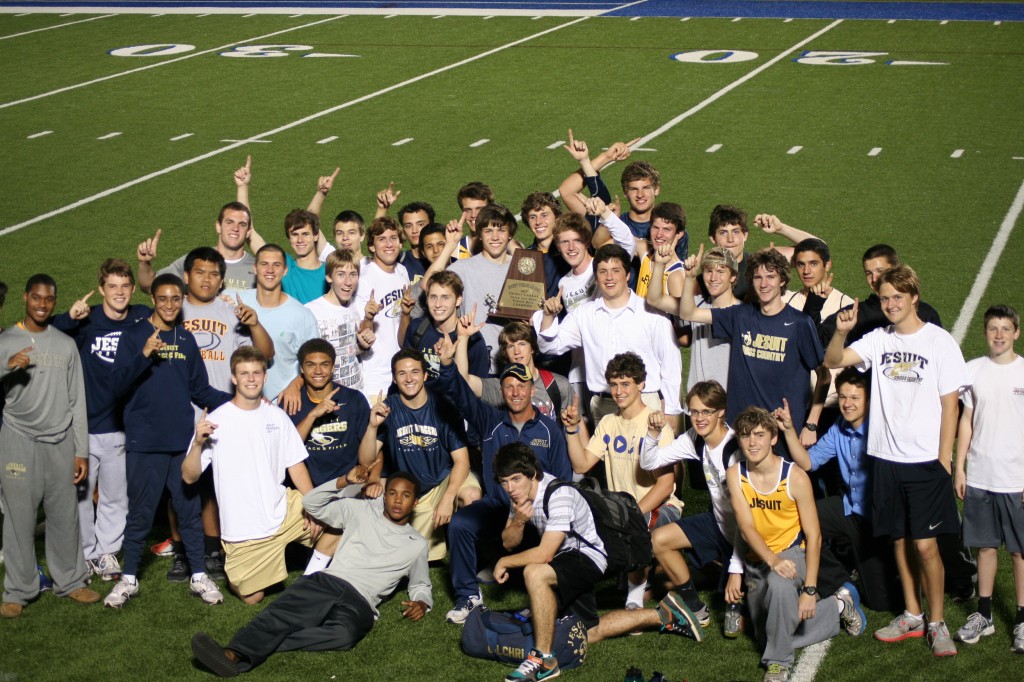 Domination: one word that describes the Jesuit varsity track team's performance at the district meet this year.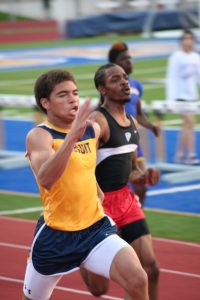 After losing by a single point in last year's district meet, the Rangers redeemed themselves, running away from the competition—literally–and winning by a wide margin, earning them a spot in regionals at Baylor University.
The varsity track team scored a whopping 193 points, with their next closest competitor only managing 122 points, and sent a remarkable 15 individuals in 11 different events to regionals, the last stop before the state championships.
One of the many highlights of the day was Jeff Bartlett's '12 shot-put throw, which broke a 32 year district record. Bartlett was able to finish first in both the discus and the shot-put and will be moving on to regionals.
Finishing right behind Bartlett in shot-put was none other than powerlifting state champ, Akuda Esin '12, who will join Bartlett at regionals.
In the 400, seniors Ben Brownlee and Ryan Grant both placed and will both advance to regionals.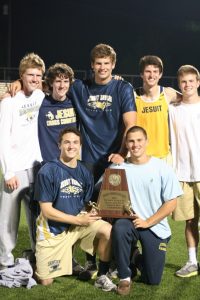 Another highlight of the day was the performance of Orion Salters '14, who won the 100 and 200 meter dash and will also be making his way to regionals. Orion helped Jesuit secure their title with these important victories.
The coaches of the track team were especially excited about the redemptive victory for the team. Coach Robert Williams, the hurdles coach, weighed in, saying, "[To win District] felt great. We won by a whole lot of points because we had everything in place. This year we had points that came from all over the place, and overall our team got better."
Regarding the season so far, Coach Williams said, "The season has been pretty good. Each week we have gotten better, and all the guys got better in each event. That's what helped us win district this year."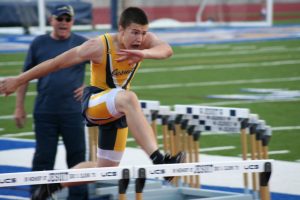 On their preparation for regionals, Coach Williams noted, "Right now, it's going to be pretty tough for our sprinters to advance to state with the level of competition we will face. But Bartlett, being in the [shot-put] and discus, will probably be able to advance to state in his events."
Bartlett, who has placed first in all but two meets this year, will have to finish first or second at regionals to advance to the state competition and has a good chance to do so.
Regionals will take place in Waco this Friday and Saturday, April 27 and 28. If any athletes are able to advance, they will then travel to the state finals at the University of Texas at Austin to battle it out for the title of state champion. Make sure to keep following your Rangers as they stride to a track state championship.
For more information, check out the Track and Field page at http://www.jesuitcp.org/page.aspx?pid=551.