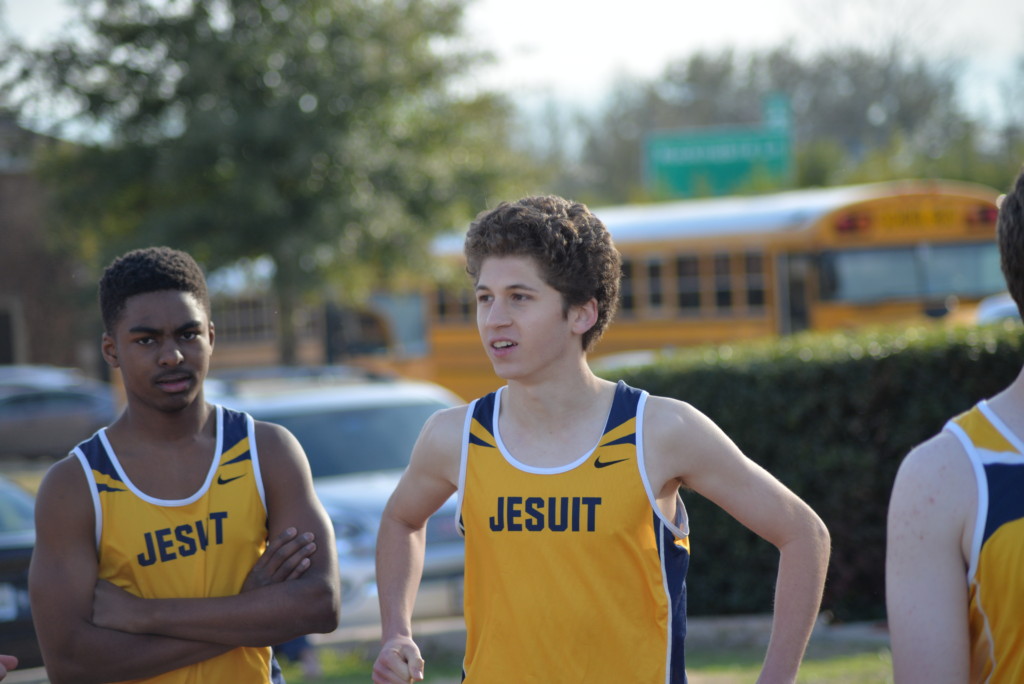 "We all have dreams. But in order to make dreams come into reality, it takes an awful lot of determination, dedication, self-discipline, and effort." – Track Star Jesse Owens
The Jesuit Track team had two meets during the first week of March. The team attended the Lovejoy Invitational on March 3rd, where they walked out with a third place finish. The freshmen of the squad also had a Freshman Meet on March 7th.
Coach Doug Robinson said "Lovejoy was an outstanding meet for us, as several of our athletes had personal and season bests, which is always a good thing for the team."
 Outstanding performers for this meet included Collin Lark '19 in pole vault, Travis Whisler '19 in the middle distance events, Henry Dominie '21 in the distance events, and Pierce Strong '19 in the sprints. "They have continued to improve throughout the course of the season."
Pole vaulter Robby Bennison '20 said "At the Lovejoy meet, pole vault went well. I cleared 13ft which is a new personal best for me. The other pole vaulters did well too. On the JV team, Chase McManaman got first place with an 11'6″ jump and the other JV members cleared high heights as well. For varsity, Collin Lark cleared around 15ft I think but he barely got 2nd place. This was a good meet for the team. We wil continue to practice and get better in the next few weeks."
"The freshmen performed really well," Robinson commented. "It was one of our best events. The relay team won their event, and the distance and field events also did well." Robinson believes that this freshmen class is "very talented and a balanced group which has a great future."
Robinson continued, "The juniors and seniors have been performing at a high enough level to where we believe we can seriously compete towards the district championship." As for the future of the team,  Robinson said "The team has been competing hard and that bodes well for our future because it builds strength for the younger classes."
The track team performed well in these events and are using the events as a positive experience towards the final goal of the district championship.