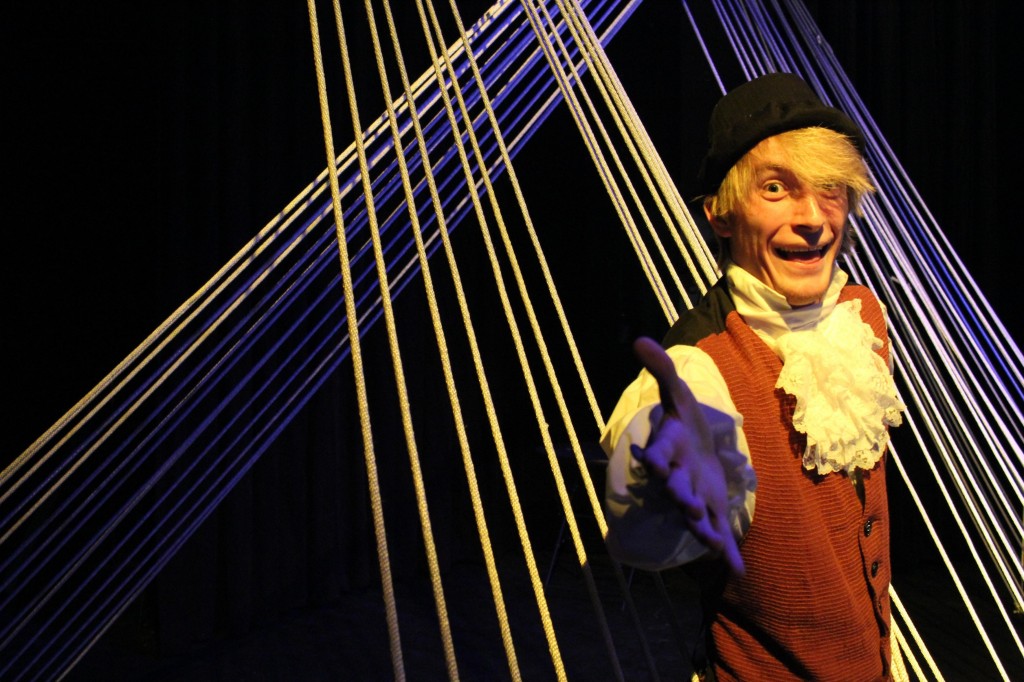 "My father is on his way HERE!? And he intends for me to MARRY!?"  Luc Johnson cries in anguish in a trailer which itself serves as a comedic hors d'oeuvres before the full-fledged upcoming Jesuit comedy, the French play Scapino. Playing Octave, Luc Johnson fears the impending arrival of his seemingly domineering father.
For two nights only, April 8 and 9, 2011, the Jesuit senior acting troupe will perform the classic Moliere comedy, Les Fourberies de Scapin, at the Jesuit lecture hall. This rendition stars the critically acclaimed Ian Stack in the lead role of Scapino.
Don't expect a boring, antiquated play: theater instructor David Myers notes that, while Jesuit has performed Moliere's comedy in past years, this performance "is not your grandmother's Scapino." Indeed, this year's performance marks the first year that live animals, including sheep and elk, will be used in a Jesuit play. "We really worked hard to bring Moliere into the 21st century," said Mr. Myers. "I especially tried to make the 'comedy' humorous, drawing heavily on the works of my favorite Marx brother, Karl."
In a new twist to Jesuit Theater, two separate casts have been prepared, one composed of freshmen and sophomores, performing on Thursday, while the other of juniors and seniors, performing Friday and Saturday . The trailer, posted below, hysterical as it is, will prove to be a mere whiff of the newest, gut-busting comedy to hit the Jesuit stage.
Tickets for the performances at 7pm in the Lecture Hall can be purchased online or at the door.