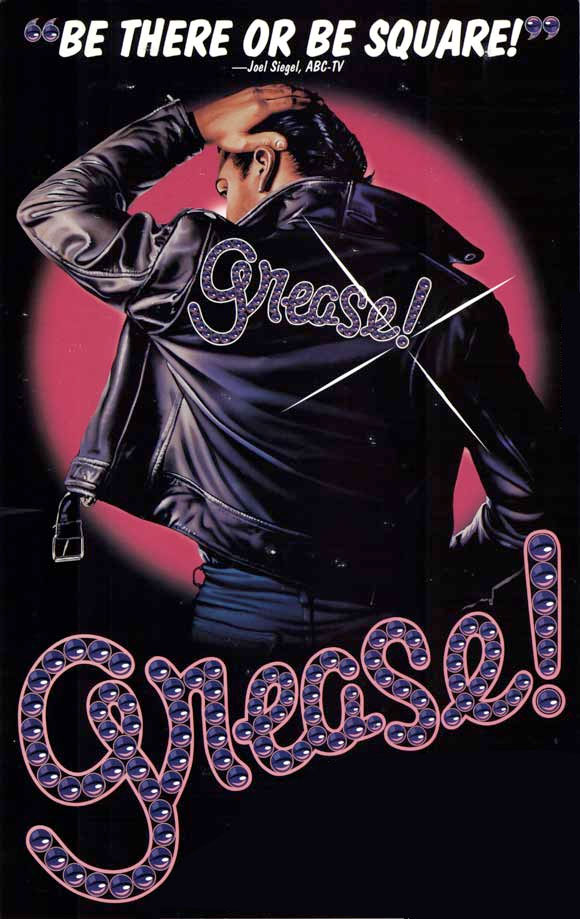 For the first time in 10 years, Jesuit Dallas Theater will perform a musical as a part of its Theater program. With a talented cast of Jesuit and Ursuline students and aspirations to start a new tradition at Jesuit with singing in theater, Jesuit Dallas presents Grease the Musical!
Grease the Musical
Grease the Musical is essentially about teens in love in California in the 1950s. It describes the relationship between greaser Danny Zuko and Australian Sandy Olsson. Falling in love during the summertime, it appears that Zuko and his Australian girlfriend will depart and never see each other again, but when they go back to school they find that they go to the same high school in California. Danny's the leader of the T-Birds, a group of black leather jacket-wearing greasers while Sandy hangs with the Pink Ladies, a group of pink-wearing girls led by Rizzo. When they clash at Rydell's first pep rally, Danny isn't the same Danny from the beach. The story follows the relationship between the two throughout their school year.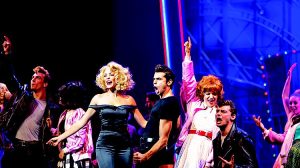 In 1971, Jim Jacobs and Warren Casey wrote the script and music for a new musical, Grease. Grease first debuted in Chicago with its director Guy Barile and chief choreographer Ronna Kaye working off of Jim Jacobs' experience whilst being at William H. Taft high school. The original production of Grease would be considered an R-rated production in today's age. It was filled with cursing, shock value to surprise or shock the audience, and included several references to Chicago's landmarks. The characters included Polish-American and Italian-American figures and the language they used would have been considered odd to other non-Chicago residents.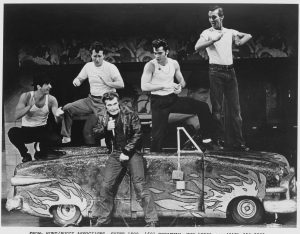 Later in 1971, Ken Waissman and Maxine Fox took it to New York on an off-Broadway production, and by 1972 the musical was being produced across New York City. By 1980, the play had been acted over 3,388 times. In 1976 Grease was played in London, England as it spread across the Atlantic Ocean. As the play became internationally renowned, its original crass humor and Chicago references were taken out in favor of more generic dialogue and characters. The Polish-American characters were edited out completely, and additions were added to make the music more relatable.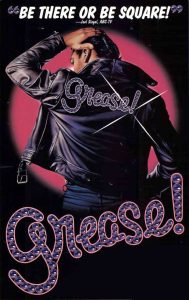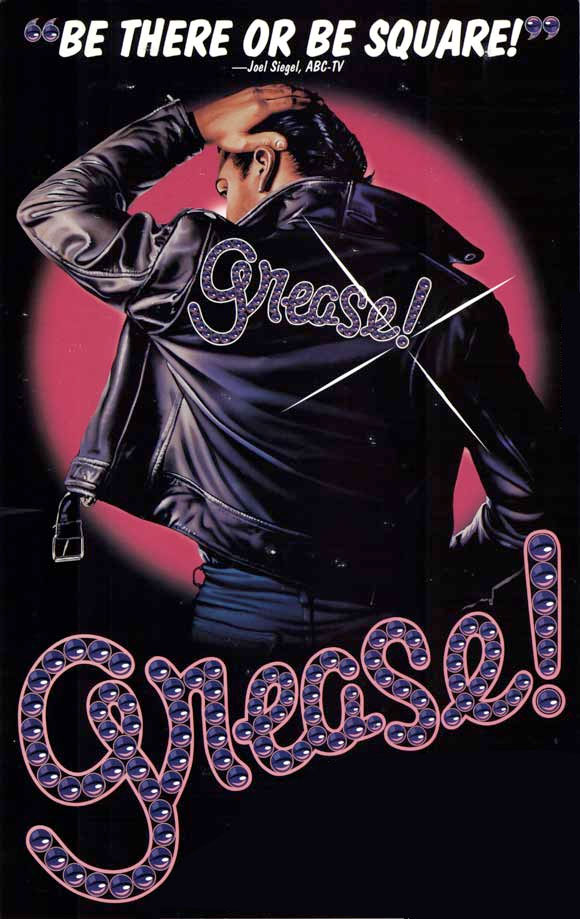 In 1978, a movie was produced based on the musical. Featuring John Travolta as Danny Zuko and Olivia Newton-John as Sandy Olsson, the movie blew up in popularity. It was considered by many to be the best film of the year in 1978.
In the limelight – Jesuit's rendition of Grease
Since November 2021, Jesuit Dallas Theater has prepared for its rendition of Grease. It was a long and arduous process, but eventually, their hard work has paid off. I conducted several interviews with the hardworking cast and crew of Grease the musical.
Director and Cast interviews
Stage and Film Director Mr. Acevedo
When was the last time Jesuit did a musical?
"I don't really know. Some teachers told me that Jesuit did a musical review, which isn't a full musical, and put them together about 10 years ago. I don't know if they've done a full musical here in the past 15 years."
What inspired the decision to produce the musical Grease?
"When I came here 5 years ago, I always wanted to do a musical. But a lot of the students weren't open to doing a musical. The culture here at the time was really against it. But I remained determined and kept pressing them year after year. Keeping that idea in the back of my mind, I realized that this year we have the talent to pull it off. I went to my Arts department and talked to Mr. Putnam (who is the Fine Arts Department Chair at Jesuit Dallas) and talked about it. The faculty were engaged in it and we decided to say yes to the idea. I brought it up to the students and they supported it. The other faculty members were very helpful and I went to them first for help and ideas. I knew we had to do Grease because it's such a fun show and the students would really enjoy it."
You talked about working with the other faculty. Is there anything in Grease that makes cooperation with other teachers different?
"In a musical, there's a lot more stuff to focus on. We have a choreographer-director, a vocals director, and a live band to work with. We always get other teachers to help out but this time we needed a larger group-focused effort. If we had to dance in another play, I would hire professional choreographers to help us out, but it's Ms. Simion's first year here and I asked her to help us with choreography. She helped us a lot and we look forward to working with her again. We're lucky to have people here at Jesuit to help us do this musical."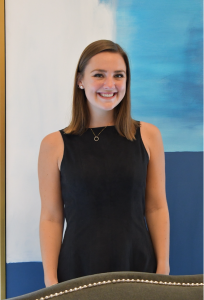 What was the preparation like for practicing for Grease?
"I didn't want to do long hours of practice for Grease because our students have a lot of work to do at Jesuit. I focused on studying the musical very early in the spring semester and we practiced over a longer period of time but had shorter daily practices. It worked well, other contributors also had their own focus and so I had to administer time in a way so they could participate. Musicals are like rehearsing 3 different things and its very difficult but we pulled through."
I know that Ursuline has their own theater group, so how does cross-school coordination for theater work?
"We have a perfect relationship with Ursuline when it comes to sharing talent for each other's plays. The culture of theater in both schools is strong so it's mutually beneficial. I try to avoid having our productions occur during their productions so we can have an easier exchange of actors and actresses. It's perfect, for the students, for the faculty, and for the production. We got a lot of help from Ursuline.
I wanted to mention that I'm so thankful for our faculty like Mr. Howard, Mr. Patterson, and all those who helped us get this through. I'm so excited for the debut of Jesuit's production of Grease, and I'm glad we chose this specific play.
The talent we have from this show was simply amazing. We have a lot of good talent from both schools and good singers, dancers, and actors/actresses. The guys and girls did a great job this year and I'm really proud of them."
Elizabeth Jiede
Elizabeth Jiede is an Ursuline sophomore who will be playing Sandy Olsson, one of the lead characters in the show.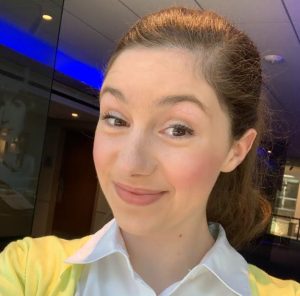 What role will you be playing in Grease and what is the story of the character?
"I will be playing the role of Sandy! She is the new transfer student to Rydell High School. As she's navigating her way through the first day, she discovers that her summer love, Danny, coincidentally goes to the same school. However, she learns the hard way that appearances aren't everything when Danny treats her badly to look good in front of her friends."
Have you performed in a musical before?
"Yes, I have! I have performed in musicals at Dallas Children's Theater, the Firehouse Theatre, and Ursuline, and this will be my 24th show overall."
How has the process for practicing for a musical different from a regular play?
"Rehearsing for a musical is different than rehearsing for a play since you also have to account for singing and choreography, which in our case is dancing. It's a lot of work, but it is so rewarding in the end to see how it all comes together."
How has your experience been working in Jesuit theater? How does Ursuline's theater department work?
"This is my first ever show at Jesuit and I have had a blast! It is a different experience from Ursuline's theater department, but each program has such special aspects about them. My favorite part of this show is the wonderfully goofy cast and crew. They are so amazing to work with, and they always put a smile on my face. We've created a really tight bond and I'll remember this show for a long time afterward. In the words of Grease, 'we go together like rama lama lama ka dinga da dinga dong,' whatever that means."
Mario Lopez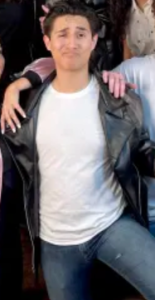 Mario Lopez is a senior who plays the character of Kinicky.
What role does Kinicky play in Grease?
"Kinicky is the womanizer who's pretty arrogant and selfish. He's the classic bad boy character. He's Danny's second and best friend. He hates Rocco bitterly and follows a typical high school drama story."
Have you performed in a musical before?
"This is my first musical. Now that I think of it it's pretty crazy."
How has preparing for a musical differed from practicing for other shows?
"Jesuit theater did a good job organizing the whole musical and rehearsing it. We had to get assistance from other faculty members for the singing and dancing part of it. Ms. Morton, Mr. Von, and Ms. Simion taught us a lot about singing and choreography. I remember seeing Mr. Von in the theater and jokingly asking if he would be teaching us physics. He replied, "No I'm going to be teaching singing today." The preparation was focused on the trinity of singing, dancing, and acting. Musicals are especially tough and the whole time you have to be alert, and aware of the audience."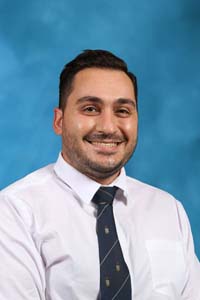 You've described how physically intensive musicals are, could you explain that?
"It's honestly a workout. I'm sweating in the first 20 minutes, and I'm thinking that "I really have to do another hour of this." But the crew supports me all the way so I'm thankful for that."
Bo Jouette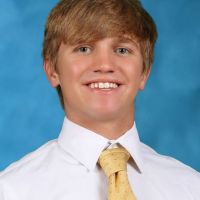 Junior Beau Jouette will be playing the role of Rocco in Grease.
So what's the role of Rocco in Grease?
"Rocco kind of serves as the main antagonist, not the bad guy, but he's the main opposition to Danny and the good guys in the play."
What's your experience with musicals so far?
"This has been my second production with Jesuit theater, and my first musical at Jesuit. I did a musical back in middle school though. We haven't done a musical in 4 years so it's a big deal."
As a Junior with one year left, what are you looking forward to next year?
"I really want to make my first poster next year for the plays we'll be running. I wasn't able to make one this year and I want to make a poster to make up for it. They post posters around the school and I want to have everyone else and me on it for the school to see."
Charlie Fent
Charlie Fent is a sophomore who will be playing the role of Eric in the play.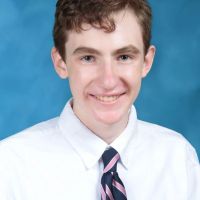 How long have you been working on the production for Grease?
"We started working on Grease on January 21st, right after winter break. The first day had us all in the theater sitting down. We read through Grease once. We have three different types of practices – blocking/acting rehearsal, vocal rehearsal, and choreography rehearsal. Blocking rehearsals are when Mr. Acevedo acts out the script and instructs us whilst we are on the stage. We didn't actually have a set in the beginning and we didn't use costumes. Vocal Rehearsals are when Ms. Morton and Mr. Von work together to have a choir rehearsal with the rest of the cast, practicing singing. Learning the harmonies was pretty difficult. Choreography Rehearsals are with Ms. Simion, who also works with the Rangerettes, and choreographs the dances for Grease. The vocal and choreography rehearsals are in the Terry Center."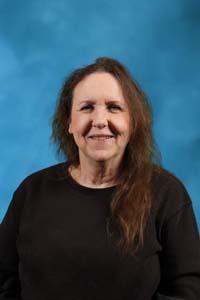 As a sophomore, what has your experience been working with older performers?
"Seniors are great to work with. Most of them are really experienced and doing this for at least 2 years. I got to work on Of Mice and Men with a lot of them. They're really amazing actors. The Ursuline girls are also really good, and they're all amazing singers. It's kind of crazy!"
Going into Junior year, what are you looking forward to when it comes to Stage and Film?
"I don't know. Right now we're enjoying what's going on in the present. Grease is the first musical we've done in a long time, so it's kind of an experiment, we may do this again in the future. We're trying to have as much fun as we can have now."
Fransisco Almaguer
Sophomore Francisco "Fran" Almaguer works on the stage design for the musical.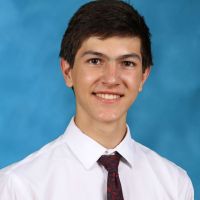 How long have you worked on the set for Grease?
"I worked on it for a few months."
What is the production process like for creating the set?
"You start by cutting up the wood planks and screwing them together to form frames. Then, the frames are fitter together to create the set. Then, after screwing in the panels, you paint over everything. It's not really complicated but it obviously is a lot of work with your hands."
Is there a faculty member that is uniquely in charge of producing the set?
"Mr. Acevedo manages the production of the set."
How many students work on creating the background sets?
"Something like 50 guys but absolutely do not quote me on that.
On Friday, April 22nd Jesuit's Grease the musical debuted at the Melsheimer Theater. As someone who witnessed the musical Grease on that night, I can say that the faculty, cast, and crew produced a top-class rendition of the wildly popular show. I encourage parents, students, and teachers to check out this brilliantly produced and acted show."