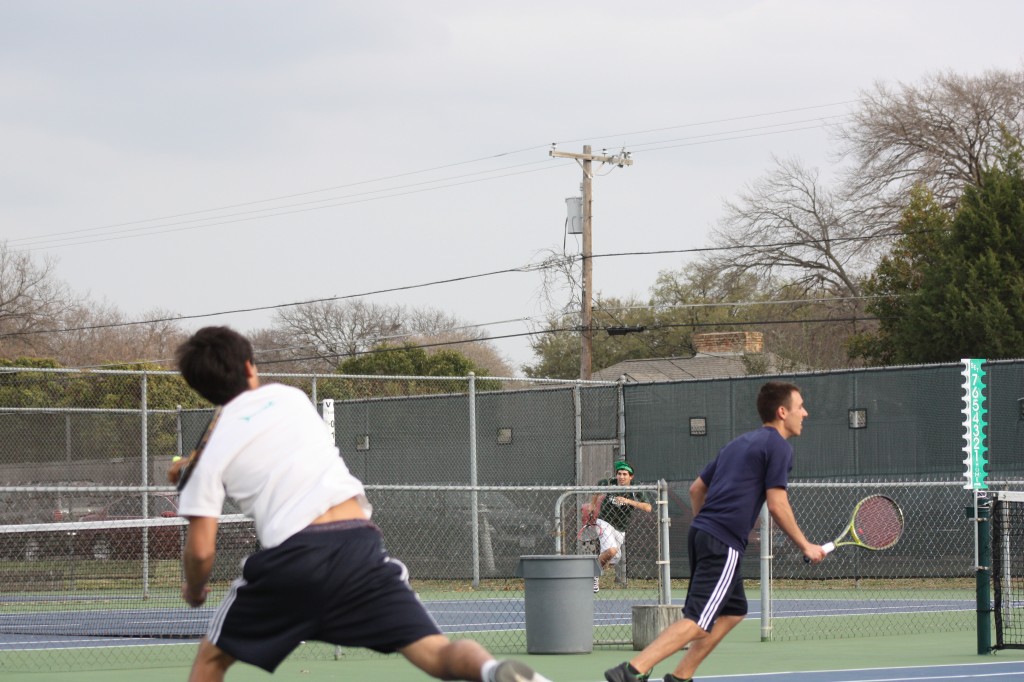 Throughout this spring, the Jesuit tennis team practiced frequently in preparation for the spring season. During the entire spring season, the tennis team practices 5 mornings each week. And, while the fall consists mainly of school-on-school matches, the spring season is marked by larger tournaments.
Jesuit tennis participated in tennis tournaments this spring in Keller, Coppell, Tyler, and Houston. This year Jesuit took home the district tennis title, with players excelling at the team and individual levels. Nick Thompson, '11, and Nick Erturkuner, '12, became district runners up in the District Boys Doubles after being defeated in the quarterfinals of the regional tournament, while Jason Caire, '11, won District boys singles at the regional tournament in Waco. Also, Kevin Butkis, '12, and Max Montague, '11, won district boys doubles, while also placing 3rd in the region, losing to the defending double's state champion.
Jesuit Tennis coach Paul McDaniel summed up the year by stating that "This year was the best of the last 5 years." Next year, Jesuit will lose 3 of its top 6 players:  Austin Jentz, Jason Caire, and Max Montague. With this loss, Jesuit Tennis will have to step up the game, and someone must fill the void left by these seniors.