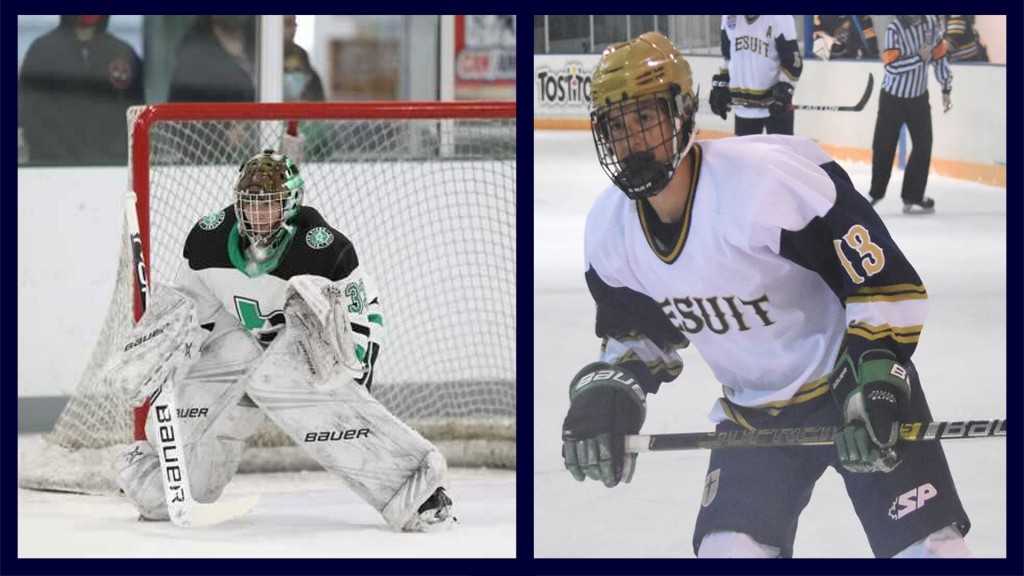 Jesuit Hockey is looking to have an exciting summer season as Sasha Dikun, sister of Jesuit Senior Miles Dikun '21, is set to play Goalkeeper for the Junior Varsity squad! This will be the first time ever a girl will suit up in the blue and gold!!!
Today, I'll give some background info about Sasha Dikun and go over the summer hockey schedule for both Varsity and Junior Varsity.
Sasha Dikun Bio
In the 2020-21, according to eliteprospects.com, Sasha Dikun played a total of 17 regular season games, starting 6 of the games, with the Dallas Stars Elite T2. She finished with an 84.1 SV%, allowing 42 goals and saving 222 shots.
While she was near the bottom of the league in Sv%, she was still one of the youngest players on her team. Dikun was only 14 years old whereas the team's average age was 15.57. She was also playing on one of the worst teams in the league, especially in offense.
For example, when they faced the OKC Oil Kings on September, the Stars only were able to put up 14 shots against the OKC Oil Kings. The Oil Kings, in turn, had an astonishing 51 shot attempts against the Stars.
I believe that playing on the Rangers will give her a chance to show her skills, and I cannot wait to see what she has in store.
Jesuit Hockey Summer League
The historic 20-21 hockey season feels like it just ended yesterday, but the summer season is ready to begin on Sunday, May 9th!
Varsity starts on May 9th at 7:45 PM against Highland Park at Richardson. Their final scheduled game is July 25th at 5:30 PM against Flower Mound also at Richardson.
Last season, Varsity dominated the competition, going 10-0. For more information on the schedule and last season's results you can visit this link.
Junior Varsity, like Varsity, begins on May 9th and ends their currently scheduled games on July 25th. They will play Prosper White at the Comerica Center on May 9th 2:15 PM and that will be Dikun's debut game!
Last season, Junior Varsity went 6-2 with 2 overtime wins. For more information on the schedule and last season's results, you can visit this link.