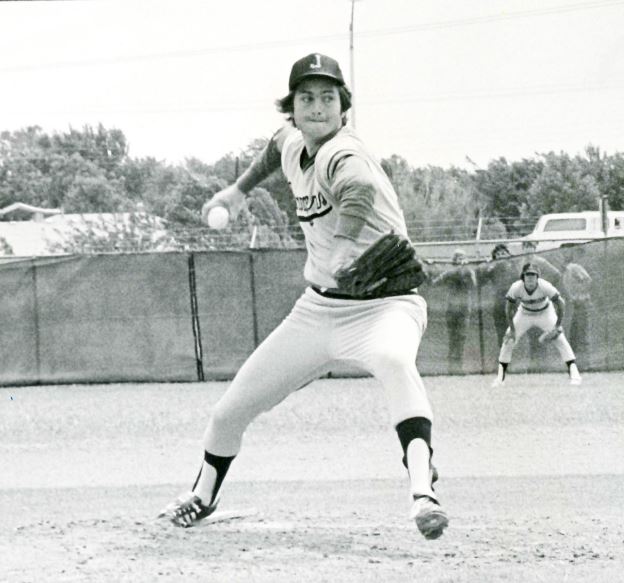 Developing well-rounded students is the name of the game for Jesuit College Preparatory School. At graduation, an ideal Jesuit student possesses all aspects of Jesuit's Profile of a Graduate, including: openness to growth, commitment to social justice, intellectuall competence, physical fitness,and being loving and religious. While all Jesuit students posses these traits, most students are usually stronger in one area of focus. The Jesuit Sports Hall of Fame recognizes some of the finest athletes that have attended Jesuit, those who were especially committed to the physically fit aspect of the Profile.
Ted Tobolka '78 attended St. Pius X Middle School and was one of its first students to attend Jesuit. Coming in to Jesuit as a freshman, he played freshman football, basketball, and varsity baseball. Very athletically adept, Mr. Tobolka focused mainly on baseball, which he played at the varsity level for four years.
Mr. Tobolka said, "I had played baseball since I was a young kid, my father coached my teams. We traveled all over the US playing baseball, winning National Championships when I was 12 and 14 years old." He went on by saying, "One summer I played for a Texas All-Star Team sponsored by Mickey Mantle, traveled around Texas playing teams from small towns and cities promoting baseball. I guess baseball and I grew up together."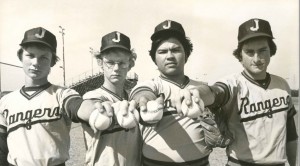 While pitching for Jesuit, Mr. Tobolka was a four year starter with more than ten wins every season. He also proved his dominance as a two-time district MVP all-state. Mr. Tobolka recalled his favorite memory from Jesuit baseball as "Being part of back to back no-hitters my junior year. My teammate Jamie Copeland pitched the first no hitter and I backed that one up a couple of days later with a no-hitter of my own."
Mr. Oglesby commented on Ted Tobolka's accomplishment of reaching the Jesuit Sports Hall of Fame, saying, "Ted was a very good student during his time at Jesuit, he focused on school and sports and did well in both subjects throughout high school." He further complimented Mr. Tobolka on his worthiness of such an honor.
Mr. Tobolka went on to play college baseball at McLennan College in Waco, TX. He was one of the team's star athletes, helping lead the club to finish runner-up in the Junior College World Series in 1980. Sadly, his career ended with a torn rotator cuff in his right shoulder.
Not only was Jesuit a place where Mr. Tobolka's baseball skills flourished, but also it was a place where he became the man he is today. He said, "Jesuit impacts my life daily, as a dad of two Jesuit grads, my friends and many of my business associates all are part of the Jesuit family." Mr. Tobolka met many of his best friends at Jesuit, some of whom were even on the same baseball team as him. The Jesuit Profile of a Graduate has definitely influenced Mr. Tobolka's life, and has allowed him to be successful on and off the baseball field.