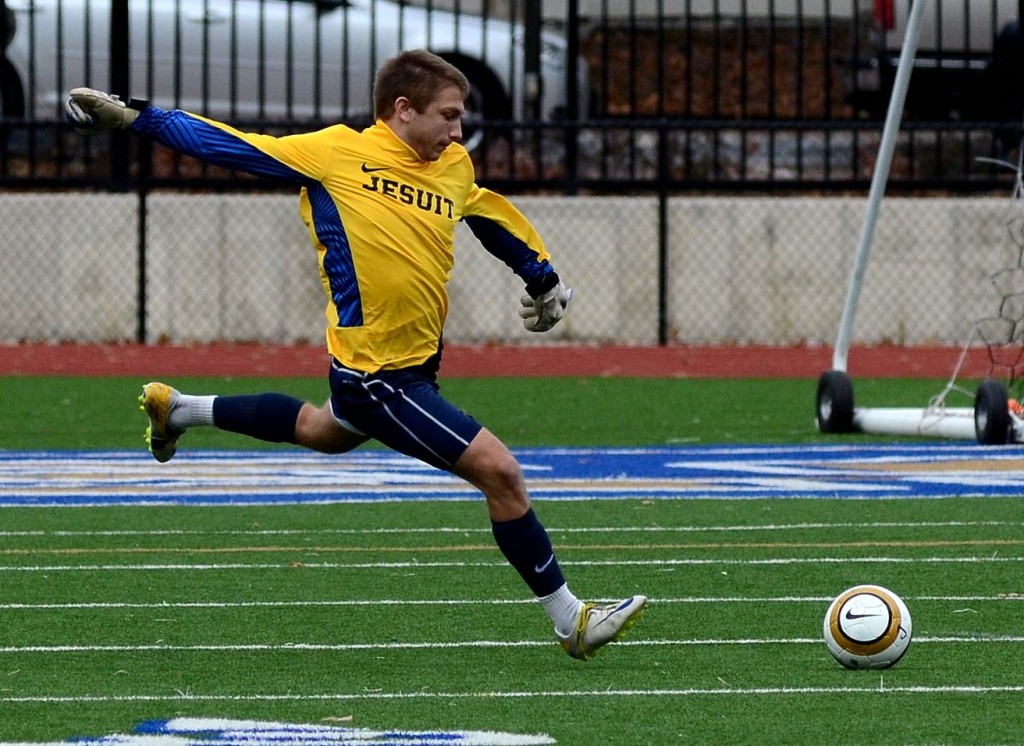 It's been 3  whole years since the Jesuit soccer team won their first UIL state title, and this year's team looks to make a long run in the playoffs. Powered by a strong class of seniors, the team has made it its mission to bring a state title back to Jesuit and carry on the legacy that the 2011 team instilled.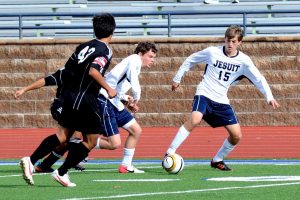 According to Coach Charlie DeLong, "We have a good team this year, and I think that we could be a threat in the playoffs. Like last year [when we beat Boyd], it always requires a little luck to win in the playoffs. We should have lost last year, but we got lucky and beat Boyd to move onto the next round." At the end of regulation it was 1 to 1 and the game went to a shootout. After eight rounds of shootouts, Jesuit won the game.
Brandon Ozier '14 agreed with Coach DeLong: "I'm confident in our team and I think we will surpass expectations and do very well throughout the course of the year."
Even the underclassmen are stepping up to the challenge, Ozier says: "We have a lot of new additions to the team and all of them bring something different. There are a lot of new sophomores who have stepped up to do the job." Some of the sophomores on Varsity are Jacob Su, Jerrod Ucherek, Alex Koshakji, and Ben Sloan.
When asked what he thought, Chris Bergerson '14 agreed with Ozier: "The sophomores this year have shown a lot of leadership and heart on the field as well as the juniors on the team. I am very glad to be a part of it."
One of the biggest strengths this year's team has, DeLong insisted, is the consistency from last year. Jesuit will have many returning starters, mostly coming from the offensive end of the field, such as senior Tanner Davis and juniors Brandon Ozier, Juan De Dios Torres, and Chris Wengerski. The team also has three very good senior goalies returning to the Varsity squad: Matt Tulli, JD Fiest, and Jeff Fulcher.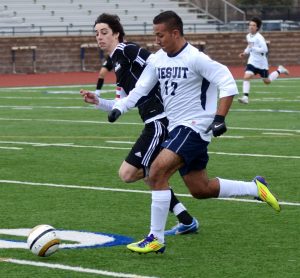 Coach DeLong also likes the leadership on this year's team: "Some years we've had leaders, but not very good players. Some years
we've had guys that did not have many leadership qualities, but were good players. This year we have leaders and great players. I think that will impact our season."
The soccer season started on January 10th, 2013 with a 1-0 win over Bishop Lynch to start off the Jesuit-Meintser Tournament. The full schedule can be downloaded and viewed here. Good luck to all Jesuit soccer teams!