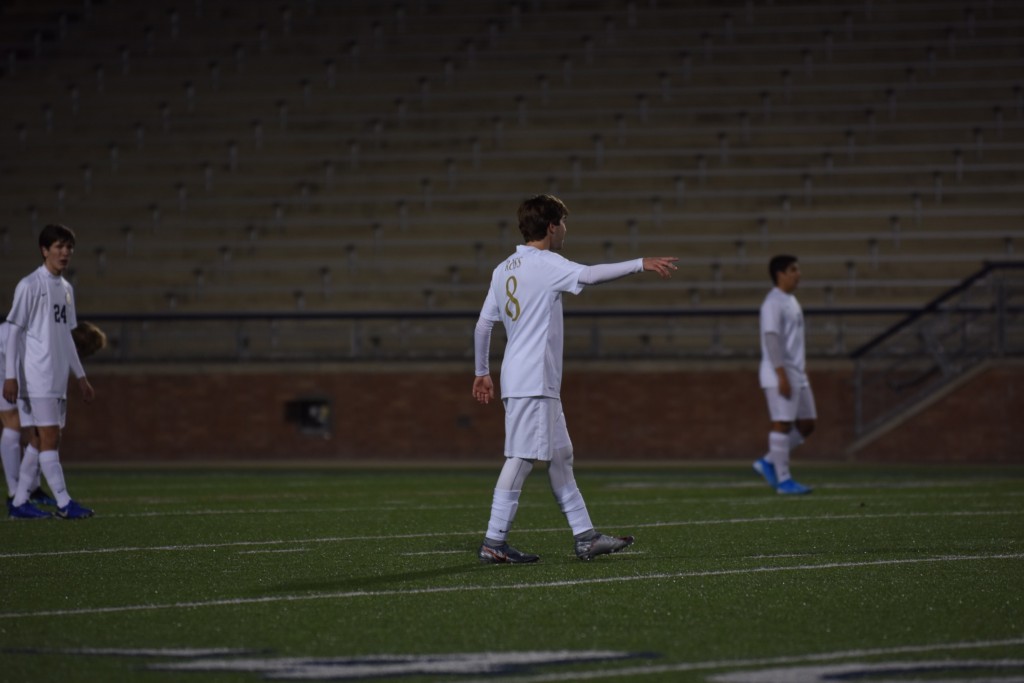 "It makes me very happy when I create goals or score goals myself, but the most important thing is that the team reaches its goal and plays positive football." -Mesut Ozil
Soccer is a team sport, as Ozil's quote above expresses. Playing positive soccer is only achievable as a unit, and the Jesuit soccer team is finding their rhythm as a team, stringing together positive results to finish the month of February after some ending January with some difficult matches. 
February Matches
The month of February brought positive results for the Rangers as the playoffs potentially loom in the squad's future. The team began the month with a 1-0 home win against Plano, as Ryan Shea netted a deflection for the decisive goal. This game was especially important for the team, as it gave coach Charlie DeLong his 600th career win, making him only the 3rd coach in Texas soccer history to reach this goal. His impact on the team cannot be underestimated, as Diego Celorio '20 proclaimed, "Thanks to coach DeLong, the team's been playing well and starting to find a good rhythm." The Rangers used this rhythm to their benefit, as they clutched out a 3-2 victory against McKinney, boosted by two crucial assists from Arnold Perez-Valenzuela '22. A first half goal from Diego Sierra '20 gave the Rangers a goal lead into the second half before a Benton Bacile '21 penalty doubled the lead.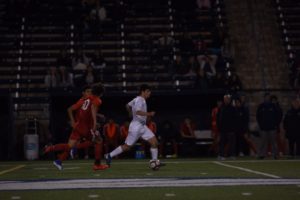 The Lions got one back before a Shea header gave the Rangers the key goal needed for the victory. The Rangers ended a positive stretch of games with a 0-0 draw against Plano East, as a defense led by keepers Geoff Miller '20 and Tom Jubin'20 held the Panthers out of the goal. Jason Davis '21 gave his thoughts about the game, saying "We had a solid overall performance, and we had few chances against our defense. We had a little trouble going forward, but with this game, we now have a better feel for this team and the rest of the teams in our district."
Looking Forward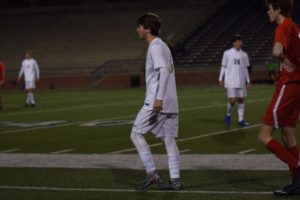 As the season progresses, the focus shifts from district games to the playoffs, and Will Kelton '20 knows this. In a Roundup exclusive interview, Kelton explained:
"The way the standings are right now, almost every team can realistically make the playoffs. The next few games are going to be very important for us. To make the playoffs, we need positive results." The Rangers face a tricky next few games with both Plano West and McKinney Boyd coming up this week, and two wins would be huge for the playoff push. 
Stay tuned to The Roundup for more coverage of Jesuit soccer!